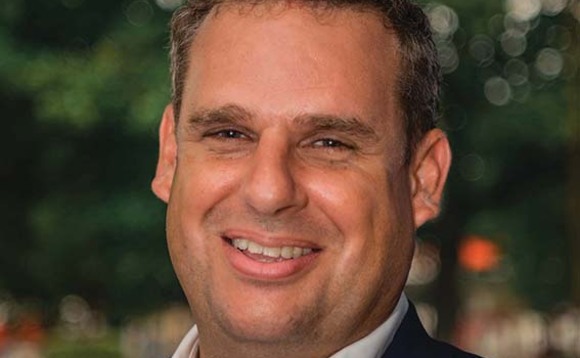 SCC Sales director Adam Clark talks through the reseller's 2020 plans
What has been the highlight of 2019 for your business?
It's been a huge year for us; we've seen tremendous growth in several areas of the business, which supports our recent shift in culture and business alignment. It's my first year as national sales director at SCC so I'm thrilled that we've achieved record earnings for the sixth consecutive year. Highlights include 17 per cent year-on-year growth in turnover and 28 per cent growth in public sector revenue. It really emphasises the hard work our people have put in and their sheer determination to go above and beyond for our partners and customers.
Another highlight has been how much we've expanded our property portfolio, with a new office in Leeds, new HQ in Romania and a big expansion in Vietnam. Work is also now underway for a spectacular new HQ in Birmingham, which will provide our Midlands staff with a modern, dynamic working environment. These are exciting times for SCC.
How pleased are you to have won?
I am absolutely delighted! I know the Reseller of the Year (£50m-plus) award is a highly sought after and hugely competitive accolade; going up against other big players in the channel means you have to really up your game to stand out, and I think we did just that.
This award from CRN is a big stamp of approval and it truly endorses what we've always firmly believed - that we are the best at what we do.
How has the award been received in the company so far? How did you celebrate?
Amazingly well. Our people have been taking to social media to share their excitement about the award and how proud they are of how far we have come this year. There's a real buzz around our offices at the moment and it's so nice to see.
We certainly had a good celebration on the night of the awards but we also celebrated the win with the masses at our mid-year sales event in November.
What difference will winning this award make to your business in 2020?
We're already shouting about this win from the rooftops and will continue to do so for the next year. We've had lots of recognition already from our partners and hopefully it will assist us in attracting new talent and new vendors to the business to work with us.
I think the accolade gives everyone more ambition and determination to keep pushing forward, knowing that our hard word gets recognised.
Which areas/technologies are you going to focus on in 2020?
This year, we launched our brand new six solution areas: datacentre modernisation, workplace productivity, security, networks and communications, business process outsourcing, and innovation. Our vendor partners often praise us for actually delivering on our solutions and providing added value, so that is something we will continue to build on.
We're also currently driving a very exciting innovation project through the education and healthcare sectors so watch this space! Plus, hopefully next year, we can announce our seventh year of record earnings.
This article was produced in association with SCC