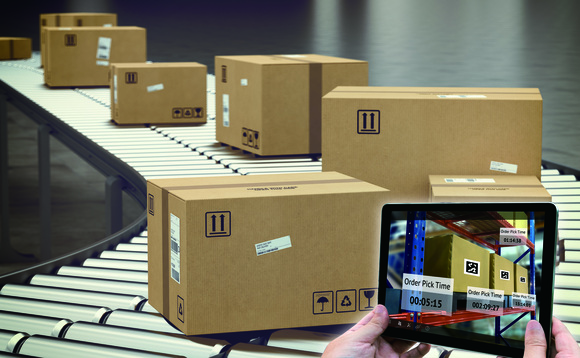 In 2019, Huawei faced external challenges that tested its supply chain management capabilities to the limit. Chief among these were mounting difficulties caused by trade hostilities between the US and China, which began in 2018.
Meanwhile in the UK, political pressures have grown over Huawei's ongoing contributions to local 5G networks - a situation worsened in 2020, of course, by the coronavirus pandemic.
Despite these extraordinary pressures, Huawei has strived to maintain business continuity for its many customers. In 2019, Huawei's Enterprise Business Supply Chain Group hothoused a range of new corporate supply chain policies, enhancing production/sales coordination and introducing smarter digital operations.
This strategy of deploying proactive digital supply chains to provide both its partners and customers with B2C-style experiences in B2B businesses has helped to maintain confidence, despite external pressures that might have broken another company.
In a world of such political and economic instability, every industry needs supply chain continuity, security, and reliability. Continuity is particularly essential, from raw materials procurement and production all the way through to logistics and distribution.
Yet it is becoming more and more challenging for any company to maintain supply chains that have efficient, end-to-end processes and which guarantee materials availability, manufacturing efficiency, and delivery. That's especially the case now, with so much uncertainty and with gaps appearing between supply and demand.
Coronavirus aside, raw material supply chain lead times have been increasing in recent years and many companies have formed regional clusters, which has made it tough for global enterprises to deliver goods quickly - which is to say nothing of trade barriers and tariffs on many items.
Huawei's own supply chain has consistently provided customer service in compliance with local laws and regulations and the company believes it has a duty to help others to work as smartly and efficiently as possible.
Despite the political climate, Huawei had signed contracts for more than 50 5G projects worldwide by the end of 2019. Meanwhile, shipment volumes of wireless network, optical transmission, data communications, and IT products had been growing rapidly.
These achievements were partly due to Huawei's long-term Business Continuity Management (BCM) system and the company's diversified supply policies.
Huawei ensures continuity of supply throughout its business by adopting diversified technical plans and multi-region supply strategies, and by using multi-level inventory planning and management.
Huawei has also established numerous supply centers worldwide and designed global networks that integrate regional warehouses (hubs) and logistics routes, to ensure service continuity for its customers.
Meanwhile, it has set up end-to-end business continuity management (BCM) by aligning its own BCM system with those of its suppliers and customers. This has helped to improve resilience and continuity.
Huawei's foundations are built on that continuity - backed by simple transaction and settlement processes, which allow customers and partners to work with stable lead times and rapid delivery.
Its proactive supply chain strategy includes the following key elements:
• Production, sales, and R&D integration
Huawei adopts modular-based product designs to streamline the integration process for customers, partners, and suppliers alike. This allows them to assemble modules flexibly, based on their own requirements.
Huawei has also replaced the traditional one-size-fits-all operating model with product- and industry-specific alternatives to create a much more flexible and responsive system.
• Supply value chain collaboration
Huawei believes that collaboration with customers and partners is key to making the supply chain work. Before contracts are signed, all parties discuss alignment, planning, capabilities, and resources.
Huawei always aligns its data, processes, and systems with those of its partners, enabling simplified information sharing and end-to-end. This helps to ensure confidence in difficult times - and reduces uncertainty.
Artificial Intelligence (AI) can also help to identify different product requirements and assist partners and customers with their decision-making. Resources can be arranged and allocated on demand during this adaptive planning stage.
• Proactive order management
Huawei provides transaction rules and Service Level Agreements (SLAs) up front; builds differentiated fulfilment channels; arranges fulfilment according to different scenarios; and automatically schedules production. This creates a 'no touch' order model.
• Efficient logistics
The company has automated many of the elements that lead up to the transport of physical goods. As a result, operations are streamlined along the distribution chain in an end-to-end system.
• Simplified supply chain
Huawei delivers a simplified experience by integrating production, sales, and R&D, collaborating at every stage, and building automated models that can self and adapt.
• Agile supply chain networks
By using modular network designs, node backups, and risk contingency plans, Huawei provides networks that can cope with external uncertainties, and can be quickly set up or taken down.
• Self-adaptive planning
Huawei runs a two-layer implementation system that it is designed to be secure, continuous, and efficient.
• Automatic scheduling
Huawei also uses a supply-from-stock model that incorporates automatic production scheduling, alongside its commitment to fulfil orders.Huawei always collaborates with Key Named Accounts (KNAs) and ensures prompt supply by preparing its resources in advance of any project. This and all of the above reasons are why customers' satisfaction scores have increased to over 90 percent for its supply chain overall, with several KNAs receiving goods within just one week.
Before peak seasons, Huawei collaborates with partners to coordinate sales and production, so that its fulfilment rate in times of maximum demand has hit 98 percent.
Not bad for a company that's in the grip of external forces that are completely beyond its control.
Find more on Huawei partner website
Xiong Lening, President of Supply Chain Management Department, Huawei Technologies Co., Ltd.
Xiong holds a bachelor's degree from Zhejiang University. He joined Huawei in 1993 and has served as Deputy Director of the Development and Pilot (D&P) Department, General Manager of the Chengdu Representative Office, Director of the Beijing Branch, Director of the China Mobile Account Department, Vice President of the China Region, and EVP (acting) of the Russia Region. Currently, Xiong serves as President of the Supply Chain Management Department.