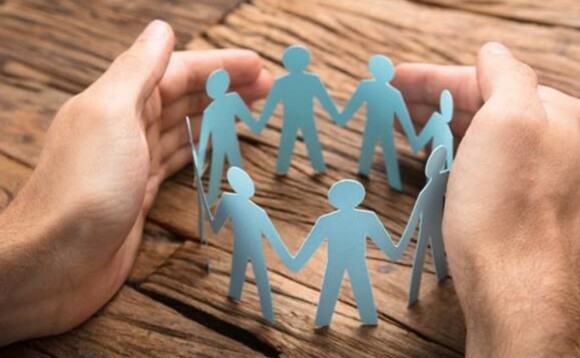 Frank Shen talks through Huawei's strategy for supporting the channel
Huawei has implemented a number of measures to help partners navigate through the challenges associated with the COVID-19 pandemic, according to channel boss Frank Shen.
Speaking to CRN, Shen said that 2020 will be "extremely difficult" for businesses due to the outbreak, but he outlined some ways in which Huawei is working with its 28,000 partners worldwide to minimise the negative effects for everyone.
"To help partners face challenges, overcome the pandemic, and ensure the smooth customer service development, Huawei provided MDF and other support for partners in numerous regions," Shen said.
"We hope the fund and support can relieve operational pressure on partners and support their business development. Huawei is determined to pull through the crisis together with our partners.
"In 2020, the pandemic is spreading across the world, and the global economy will face another storm. We say that the wind can break a tree, but it cannot destroy the whole forest. Huawei's Enterprise group will not give up any partners. We are not a tree, but a forest of 28,000 trees. In this difficult time, we need to hold each other's hands tighter and weather the storm together."
Shen said that Huawei has experienced a certain impact on its global supply chain amid the pandemic, despite factories shuttering around the world, through its global network of facilities.
More generally, the channel boss said that Huawei is looking to expand the number of core enterprise sales partners it works with, having already grown from 500 in 2011 to 22,000 today.
It also has partners categorised in other areas, including solutions and services.
The vendor is hoping to help build a new generation of IT workers, through a $10m training initiative this year, which partners can be involved with.
The Huawei Academy Development Initiative Fund aims to train 700,000 people in IT by 2023.
Shen said Huawei wants to bolster its channel in the UK and will work with prospective partners to build out their capabilities.
"Most of our partners are major players in their respective fields or customers' listed partners," he explained.
"We preferentially choose partners with integration, solution development, installation, and maintenance capabilities."
This content was created in partnership with Huawei
Find out more on the Huawei Partner Site
Frank Shen Surong (Vice President of Global Partner Development Dept of EBG)
Mr. Shen Surong is the Vice President of Global Partner Development Dept of the Huawei Enterprise BG and is responsible for global partner strategy and operation management. He joined Huawei Technologies Co., Ltd. In 1997 and has been engaged in market development for many years. He has worked in multiple representative offices at home and abroad and has served as a country representative. Graduated from Southeast University with a master's degree in electronic materials and components.