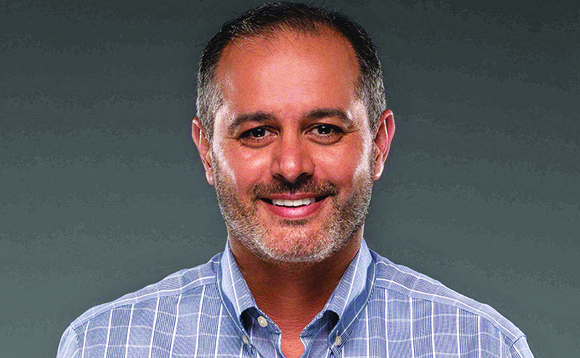 Hatem Naguib says phishing attacks rose over 600 per cent in March
1. What threats have become more prominent over the last couple of months?
Cyber criminals haven't changed; they continue to go where the vulnerabilities are. There has been an increase in phishing emails, in fact we saw a 667 per cent increase in phishing attacks just in March, and COVID being a key subject used to attract victims. Malicious attacks on logistics and fake invoices are still dominant, but we have also started. to see attacks ramping up impersonating the WHO, with malware attached in the fake vaccine or advisory documents.
2. How have customer demands for cybersecurity changed as a result of COVID-19?
Due to working from home orders, many customers are starting to ask for endpoint solutions which will help them enforce security policies when users are relying on inferior home networks. We have seen increased inquiries on endpoint protection solutions as the Zero-Trust security model is now resonating with stronger demand. Also, we have seen increased adoption of AI based email solutions given the increased number of malicious attacks without links and attachments.
3. How have partners had to adapt their offerings to stay relevant?
Many of our partners are starting to offer security services beyond just products and expertise. This is likely due to the fact that customers need have grown and monitoring, alerting and remediation are also important to stay secure. Also, with remote working, we have seen many customers look to migrating to the public cloud or increasing their cloud infrastructure due to this many partners are looking at Cloud Security Posture Management as ways to help their customers by assessing the current risk levels involving public cloud infrastructure.
4. What has been the biggest change to the cybersecurity industry as a result of COVID-19?
I would consider the biggest change has to be the emphasis on endpoint protection beyond just malware, but also gathering of various contextual conditions from identity to location; therefore Zero-Trust security model can be enforced anywhere the user goes. Also, Secure SD-WAN is even more prevalent as the fundamental base for Zero-Trust security model. From intelligence in connectivity between endpoints to public cloud, private cloud and branch offices; to SaaS application access control are all major design considerations for modern cybersecurity architectures.
5. What will the pandemic's lasting legacy on the industry be?
The lasting legacy from the pandemic would be how it changed our approach and accelerated our adoption of a policy-driven security architecture which relies on an infrastructure that goes beyond business networks and reaches home offices. The security enforcement no longer relies on perimeter gateways, even in the public cloud. Much of the security can be enforced on the endpoints, let it be user devices or server endpoints running in the cloud. Therefore, security posture and risk profiles for users, IoTs and Applications are now primitives we need to constantly monitor for the appropriate policy enforcement.
Barracuda is sponsoring CRN's cybersecurity DeskFlix virtual event. Register to attend here