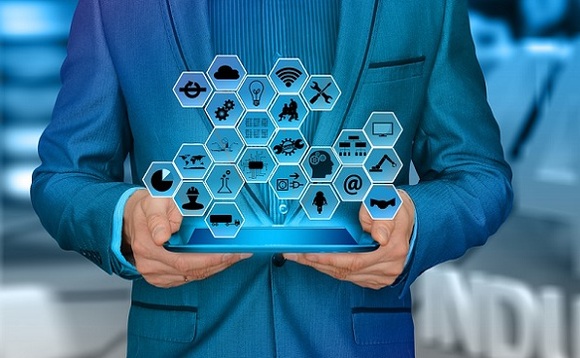 Deliver a seamless hybrid cloud by extending your on-premises vSphere environment to the AWS Cloud. AWS is VMware's preferred public cloud partner for all vSphere-based workloads.
VMware Cloud on AWS is the only hybrid cloud solution that allows you to modernise, protect and scale vSphere-based applications leveraging AWS, the world's leading public cloud.
Are you looking to drive growth, increase profit, reduce costs and improve customer satisfaction within your business?
Discover the benefits of running your applications on VMware Cloud on AWS in a hybrid environment. Here at Tech Data, our experts can help you to migrate workloads to the public cloud in less time and at lower cost, allowing you to reap the benefits of scalability, agility, and performance to deliver and expand business opportunities.
We can provide you with the latest tools, promotions and incentives to help improve profit margins to deliver more value using AWS to your customers. We'll also help you to reduce your business costs by delivering the best solutions, products and training at a cost-effective price.
Enterprise-grade capabilities:
• Leverage predictable, high-performance compute, storage and networking delivered by VMware vSphere®, vSAN™ and NSX® running on modern Nitro system-based Amazon EC2 elastic, bare-metal infrastructure.
• Ensure application uptime through capabilities built directly in the service, such as vSphere HA, DRS, auto host remediation and stretched clusters for zero-RPO infrastructure availability.
• Prevent the lateral spread of threats with dynamic policy-driven NSX micro-segmentation and distributed firewalls.
• Secure all data at rest with vSAN software-based encryption.
• Enable automatic scaling and load balancing of environments with Elastic DRS.
• Extend the value of existing enterprise apps with high-bandwidth, low-latency access to AWS services.
• Enable DR in a day with cloud economics with VMware Site Recovery.
Simple and consistent operations:
• Reduce operational overhead and achieve your cloud strategy faster, whether it is migration, extension, or protection, by leveraging existing skills, tools, processes and familiar VMware technologies.
• Get a single inventory view of on-premises and VMware Cloud on AWS resources using vCenter® Server® technology.
• Leverage the in-product, unified support experience that brings together intelligent search, chat support, service request management, service health and community help available at your fingertips.
Flexible consumption
• Align costs to business needs with flexible consumption options and investment protection.
• Consume on-demand hourly or take advantage of one-year and three-year reserved models for deeper discounts.
• Get started rapidly and provision an entire VMware SDDC environment in 2 hours.
• Add or remove hosts in minutes or let Elastic DRS to do it automatically based on optimal utilization.
Familiar and seamless
• Continue using familiar VMware technologies - plus a broad range of third-party technology solution providers that are validated to work with VMware Cloud on AWS.
• Leverage a single point of contact for all your support issues.
• Focus on your apps while VMware and its partners take care of infrastructure patches and upgrades.
• Empower infrastructure teams to run the most resource-intensive apps with all the performance, availability and scale requirements they need, while your development teams focus on your business requirements.
Interviewed VMware customers spoke to the value of establishing a VMware hybrid cloud environment with VMware Cloud on AWS both in terms of e­ffectuating cloud migrations and running applications. They reported migrating workloads to the public cloud in less time and at lower cost, and benefiting from the scalability, agility, and performance of VMware Cloud on AWS.
Migration Eff­iciencies Compared with Other Public Cloud Solutions
46% Faster migration
57% Lower overall cost of migration
59% Less staff­ time required to migrate
Customer Quote: "VMware Cloud on AWS allows us to use the same technologies that we're using for our on-premise environment and be able to ­ip workloads back and forth between our on-premise environment and AWS with relative ease."
Ongoing Value of Hybrid Cloud with VMware Cloud on AWS
Overall Value:
351% 3-year ROI
44% lower 3-year cost of operations
IT Value;
48% more efficient IT infrastructure teams
39% lower IT infrastructure costs
Business Operations Value:
83% less unplanned downtime
$6.56M higher revenue per year per organisation
Customer Quote: "VMware Cloud on AWS ‑ts well within our cloud strategy. It saves us money and reduces downtime, which are both huge for us. Also, having a VMware hybrid cloud doesn't compromise security. Those are really the three big things for us."
Download this guide to find out more.
Dan Hicks, VMware Transformation Manager at Tech Data