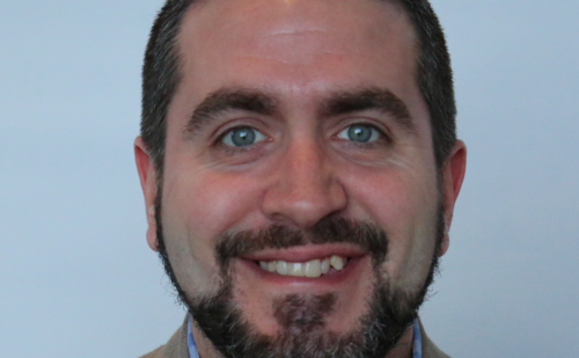 Chad Jones, senior director of EMEA channel sales at Park Place Technologies on the challenges, and opportunities facing MSPs post-Covid
As part of CRN's MSP Transform event taking place on 23 June, we catch up with Park Place Technologies about how MSPs can capture the UK's post-Covid recovery.
Register for free to join MSP Transform on 23 June here. The event will feature panels and discussions with the UK's top reseller and MSP decision makers. Click here to view the full agenda.
What is the biggest challenge that your partners (VARs, MSPs, etc) will face this year, and how have you helped them combat these?
Our partners are being challenged most by strained IT budgets. Park Place's solution suite helps our partners control costs, while offering IT efficiency, agility and insight at any level of investment to their customer base.
Those reduced budgets may unfortunately include a reduction in IT headcount resulting in a skills gap. Our suite of automated maintenance and monitoring services can help bridge that skills gap, while maintaining maximum uptime.
What do you see as the biggest opportunity for your partners over the next 12-18 months?
Differentiation is going to be critical. Lots of companies are seeking to fill gaps that have been left as a result of the pandemic. Expectations of clients and their workforces have changed significantly over the past 18 months. The most agile and successful partners will develop an understanding of where their clients are today and position solutions that will help carry them successfully into a post-pandemic world.
What impact will customers returning to offices and adopting hybrid working models have on your business?
Park Place's DMSO (Discover, Monitor, Support, Optimize) proposition brings about digital transformation through automation. We help IT organisations get the most out of their technology investments while freeing up resources to focus on business-critical initiatives. Our solution helps support a reduced employee footprint.
What one technology trend will shape the IT channel the most over the next 12-18 months?
Reduction of operating cost is going to be a focus of businesses in all verticals. Clients are increasingly expected to do more with less and they need partners able to respond in kind. Advancements in automation and optimisation are going to be critical components of any strategy to reduce operating expense.
What is your advice to partners to grow their business with you this year?
Client-focused partnerships are going to be critical to our growth. At Park Place, we have a host of innovative IT discovery, monitoring, support and optimisation services which we can make available to anyone willing to give us time. But it doesn't do for us to push an agenda on a partner or their clients. Through open dialogue and working in collaboration with our partners, we will work with our partners to ensure we deliver the right solution to meet the needs and budget of their customers, globally.
As a business, we are evolving and innovating with technology to meet the needs of our partners and customers. We want to empower our partners to do more - sell more services, embrace more capabilities and reach more customers. We're here to help our partners deliver more value to their customers - but we can only do that if we and our partners are communicating regularly.
Chad Jones is senior director of EMEA channel sales at Park Place Technologies