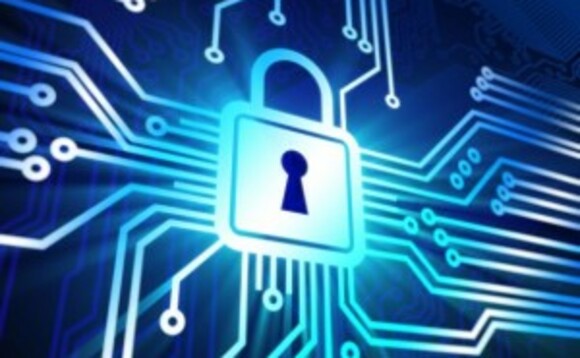 SonicWall discusses why customers must prioritise their cybersecurity spending in the wake of a surge in cyberattacks
Customers are struggling to stay ahead of the cyber threat landscape amid a Covid-battered economy but can look to their MSP and MSSP partners to manage their cybersecurity environments on a tighter budget.
According to Mark Evans, channel sales manager at SonicWall, customers can embrace cloud-based solutions as well as consumption-based or monthly billing models in order to remain secure despite the pressures Covid has put on their business.
"There's been a lot of organisations that have had to furlough and have had to utilise their capex to really retain business operations. So now they're in a situation where capex doesn't really exist in many cases, but they still need to achieve that level of security or compliance to win business with their customers and ensure their end users are safe. So moving to new models as an MSP is a no-brainer I think," he said.
"As part of our Secure First partner programme we have an additional offering which allows MSPs to sign up to our MSSP programme. This is an engine that our partners can leverage so we can provide technologies for the endpoint, firewalls, as well as newer technologies such as SASE with our product cloud edge. All these products have been enabled within our monthly billing engine and we have nice interfaces into our My SonicWall environment to help manage assets and we have provisioning capability. So if a customer came to us today and said they need 250 endpoints protected, we can provision that the same day and bill it the same day. And if they suddenly decide they don't need that coverage any more because they're moving to an office environment, then we can scale that back down and there's no penalty for the end user either."
SonicWall sales engineer, Alexis Holmes gave his advice on the most important security steps customers should take if they're operating their IT on a budget.
"If you're a small business with a limited budget, I would recommend leveraging the security technologies on your firewall. Simply because they're probably the more internal resources so you want to make sure anything that is coming in is clean. Because you're using remote workers you may have gone down the firewall VPN route and not upgraded to a more dedicated solution, so if you can put it in your budget, upgrade to a proper remote access solution that will give you that posturing on the device that's connected allowing you to add further security on top," added Alexis Holmes, sales engineer at SonicWall.
"And where appropriate and where possible, move to a more modern end point. Those steps will make a big difference.
SonicWall answered our questions on the security challenges facing customers today.
How has the pandemic changed the cybersecurity needs of organisations?
While history will note the still-untold number of social, economic and political changes brought by the pandemic, it also brought about a sea of change in cybersecurity. As COVID-19 spread across the globe, an unprecedented wave of cybercrime followed in its wake, driving the rates of almost every sort of cyberattack up (sometimes way up.) Cybercriminals have always been opportunists, and the 2020 COVID-19 pandemic offered more proof of this than perhaps any other event before it. Threat actors are becoming more powerful, more aggressive and more numerous, increasingly abandoning the tendency to look for the biggest quarry in favour of attacking the least defended.
What cybersecurity challenges are organisations facing today?
Cloud-scale infrastructure and widely available attacker tools (PowerShell, Mimikatz and Cobalt Strike, all developed for legitimate use), combined with anonymous payment via Bitcoin, are tilting the playing field and arming threat actors of all sizes. This is empowering criminal groups new and old with the ability to launch both global and targeted cyberattacks — from anywhere in the world — with the same force, volume and damaging impact as nation state campaigns.
How will budget and spending constraints affect the cybersecurity decisions of organisations?
Budget constraints in IT are always a fact of life but even with cybersecurity projects being prioritised within organisations today, there still is a gap between the resources required to adequately protect an organisation and the budgets they have to do so. Organisations are trying to stay in front of the changing threat landscape while staying within their budgets. Organisations will have to:
Invest in technology that can protect them from threats they aren't aware of and do so within their economic budget.
Enable changing working practices, introduce more remote working
Evaluate current security infrastructure and adapt
Prioritise their spending, i.e. the latest SonicWall Cyber Threat Report showed that Ransomware has increased by 62 per cent (Ransomware reaches new heights with increasingly targeted attacks: A 62 per cent increase in ransomware globally, and 158 per cent spike in North America, points to cybercriminals using more sophisticated tactics and more dangerous variants, like Ryuk, to earn an easy payday.)
How can MSSPs enhance their offering for a post-Covid era?
Now, more than ever, we have seen an acceleration in the companies' digital transformation. The pandemic and related lockdown forces organisations of all sizes to change their business model. We've seen greater adoption of remote work solutions and an even faster move to public/hybrid cloud. MSSPs can fill the gap - when customers are not ready to adapt as quickly as needed to new requirements - by providing not only the solutions needed but also proven processes and procedures to enhance productivity without scarifying security. MSSP's should continue to enhance their offering to make sure their customers stay protected. They need to make sure that they are offering relevant, enterprise-grade remote work solutions and have a complete cloud data protection offering in place.
Why are MSSPs more relevant for customers now than pre-Covid?
As the threat landscape continues to evolve, due to work from home there's been an explosion of exposure points that have increased organisations' attack surface area. Never-before-seen attack variants have increased 74 per cent YOY and organisations have no idea of what's being missed. This has not only made more organisations vulnerable to cybercriminals but has also taken a toll on IT departments and combined to the shortage of trained personnel, made them increasingly turning to MSSPs to help mitigate potential attacks.
MSSP's are much more relevant now because customers are looking for capex solutions that don't require heavy upfront investment. For some organisations this allows their in house IT staff to focus on other projects. For others, this eases the investment required to maintain a compliant and secure posture for their organisation. Lastly, for others, with some economic uncertainty, this allows them to free up capital for other parts of their business without sacrificing their security.
How have new consumption/as-a-service models changed the way organisations think about cybersecurity?
Organisations view security more and more as a cost of doing business, it becomes a variable cost that can scale up or down. We see a move from thinking of security as a 3 - 5 year fixed investment to rather consider flexibility and agility to suit the changing demands of changing business models. Consumption models have helped organisations move faster during COVID. Instead of needing internal teams to plan, assess, and implement new security services, organisations have been able to turn to MSSP's who have established businesses in protecting customers, to do this more quickly and more cost effectively. During the pandemic, partners with recurring revenue services have seen growth with their security services because customers realize that this consumption method provides them greater value.
How is SASE bringing value to organisations?
Secure Access Service Edge (SASE) enables a holistic approach that brings security and network technologies together in a cloud-delivered, secure, network-as-a-service (NaaS) solution. With SASE, security and network services are easy to manage, easy to use and quick to deploy. Such a delivery model empowers organisations to break free from the untenable economic, technical and staffing constraints of conventional approaches — all with less cost and human intervention than conventional security. (https://blog.sonicwall.com/en-us/2021/04/the-definitive-guide-to-sase/)