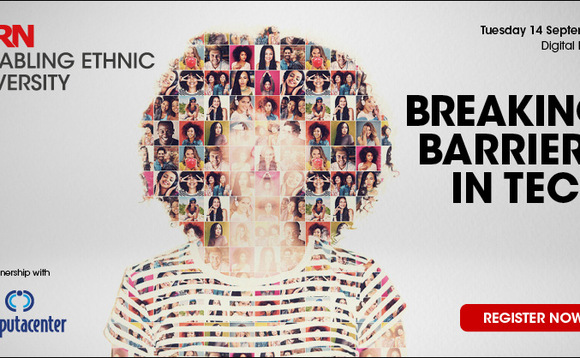 Half-day event will include panels, workshops and a keynote asking the difficult questions on how the industry can foster an inclusive environment
Top leadership executives from Computacenter, Cisco and tecnologika will be joined by a host of experts on 14 September as we ask how the IT sector can become one which enables ethnic diversity.
The half-day event, which kicks off at 10:00am on Tuesday 14 September, promises to embrace the difficult conversations and open up a dialogue on how the industry can create a safer and more inclusive environment.
CRN will host engaging sessions featuring Computacenter's MD Neil Hall as well as Cisco's sales operations MD Dominic Pierce who will share how their businesses have taken steps to become more inclusive.
Experts including Kate Wood, founder of Pockets Consultancy, Julie Simpson, founder of ResourceiT Consultancy and Meera Raikundalia, co-founder of BYP Network will all be giving their perspectives on how the IT sector can become a good ally to their peers and foster a positive environment for a diverse workforce.
Former Tottenham Hotspur forward, Match of the Day and Football Focus pundit Garth Crooks will top the bill with a keynote on his experiences addressing ethnic diversity in the sport.
The not-to-be-missed event will also include interactive workshops from diversity and inclusion consultant Marcia Buxton, exploring how the IT industry can advocate for psychological safety and better educate staff to promote diversity and inclusion.
Register your place for the event here, and see the full event agenda here
All content from the day will be available to watch on-demand for registered users.