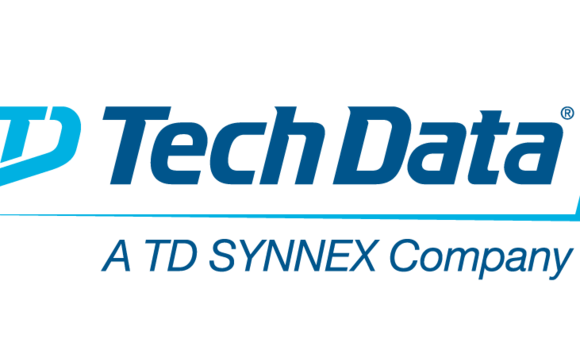 Casey Phillips, business manager, ecommerce and partner programmes at Tech Data, who is shortlisted for this year's Manager of the Year award, gives us her views on Women in Channel and what's inspired and driven her own success story
Q: Why do you support CRN' s Women in Channel Campaign?
A: I think it is important to celebrate the success of women in the industry in order to motivate and inspire the next generation. There is also a part of me which also thinks, "why not?"
Q: How did you get into IT industry?
I have had a passion and interest in IT since I was at school. IT was always one of my stronger subjects and I continued learning about it when I went on to college. But throughout that time, I had no idea about the career prospects that might be available in IT. I thought that you were either an IT teacher or an IT support technician, as these were the only real-life IT jobs I had seen growing up.
I am so thankful I found, and somewhat fell into this industry. After finishing college, I was looking for work and I was approached by a recruiter to join the Tech Data Sales Academy. I went along to the assessment and set foot in an office building for the first time. I really enjoyed the assessment. I got a really good feel for the culture at Tech Data, and following an interview, I was offered the job.
I honestly still had no idea what Tech Data did until about a week into starting. My mind was blown when I grew to understand the extent of the business. Joining via the Sales Academy was a fantastic route for me, because we were a group of new people all going on the journey into IT together at the same time. That made it much easier, and the training was fantastic.
Q: What you think is the main reason why the channel IT industry is mainly male, especially in technical roles and senior positions?
Relating back to my earlier point, I don't think that women know what a job in the IT industry entails. I don't think they understand the range of opportunities that exist. Also, I think most women like to know what they are getting themselves into, and that they tend to check-off all of the things they can't do on a job description, rather than thinking about what skills we can bring to the table in this environment.
From what I have seen there can be little flexibility in the channel when it comes to working part- time or flexible hours, compared to some other industries. We know that women often take on the majority of childcare responsibilities and I think, as an industry, we have a long way to go in this respect. We need to be more flexible and accommodate flexi-time and part-time working to allow more parents into the workforce.
Q: What is the biggest lesson you have learned in your career?
It is so hard to pick just one! Coming out of the pandemic, I think my perspective on work-life balance has changed massively. I now value and see the benefits of having a fantastic balance between my working life and my personal life, and how working smarter can improve the quality of the work I output.
Networking has also got to be up there. It's not what you know it is who you know. I feel grateful that this was drilled into me at the start of my career and something that I have been conscious of ever since.
Q: What are your three top tips for women looking to start a career in IT?
Just go for it! take the leap!
There are thousands of roles within IT industry that only require you to have basic technical knowledge. Don't be put off if you think your IT knowledge is limited.
Network and speak to other women in the industry to find out what it is really like.
Q: What advice would you give to young women aspiring to take on leadership roles?
Don't let your age hold you back. This was one thing that I struggled with in the beginning, more so than being the only woman in the meeting, I would have been in the meeting with colleagues old enough to have been my parents in a lot of instances. It can be intimidating when your colleagues or customers have so much experience, but we have to remember the value in being a younger person. We can bring a different perspective, a different way of thinking and most importantly we are also the sales-person or partner of the future, so being a younger person in management, in my eyes, certainly gives you a competitive edge.
I was 21 when I started at Tech data and 23 when I became a people manager, leading a sales team. I was recruiting people of a similar age to myself and older. You have to see that age is just a number and it really is what is on the inside that counts and your emotional intelligence - being able to understand people, being professional, being able think and act strategically