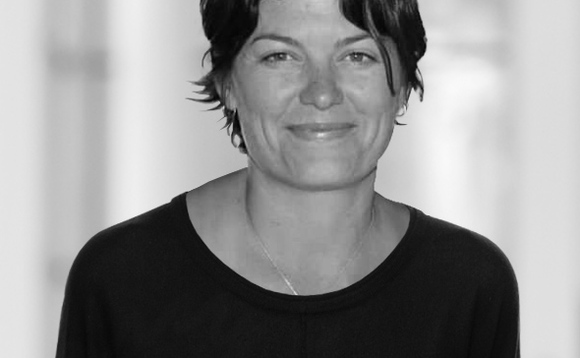 As a sales leader for over 15 years, one of the most fundamental things I believe in is this: Don't be afraid to make big changes and shake things up if the impact on your business can be transformative.
In my opinion, siloed teams can be one of the most detrimental factors to impact company growth. Among other things, they can create echo chambers, groupthink, and stasis—all of which prevent companies from being agile and adapting to modern marketplace demands.
When you have silos, employees in different departments often duplicate efforts without being aware of what their counterparts are doing. There's also often a lack of information-sharing and transparency, which can prevent teams from obtaining the knowledge and resources needed to be successful not just in the next quarter, but the next three, five, 10 years—however long your roadmap is. And you may inadvertently create situations where one team's success is another team's failure.
In my first seven months at Corel, I've made it my priority to live this philosophy daily and the impact can already be felt on our business. Now, no matter what product group they support, our Sales and Marketing teams are united to bring together our collective strengths in order to benefit all our businesses and customers.
From our team structures to the individual responsibilities of each employee, we're breaking down silos and barriers that in some cases may have existed for years. In doing so, we've created new teams with diverse perspectives and best practices to share. Suddenly people have new managers and co-workers, which has helped energize employees and gives everyone an opportunity to build a more holistic, solid foundation upon which to grow the company.
Of course, breaking down silos is a big change that can push people from their comfort zones. You may even lose a few team members who no longer see themselves in your new organization. While the personal impact may be tough, it's key to remember that having engaged employees on board with your vision is critical to bringing your strategies to life and serves as a powerful force in accomplishing your goals.
When employees focus on the bigger picture, the company's success becomes everyone's success—it's what we call the "One Corel" approach. It's like changing everyone's focus from running individual sprint races, and instead creating one long, company-wide relay that each employee and team participates in and is invested in.
Each contributor can now focus on getting to know their part of the course so they can identify the most efficient way through it and make a clean handoff to the next team, with everyone committed to the full company outcome.
This increased unity is not only felt inside Corel but is also making a real-world impact on our channel partners and customers. Earlier this summer, we launched our new partner program which, for the first time, provides all our channel partners with a single place where they can find all the resources they need to sell and support Corel's entire product line (including CorelDRAW, Parallels, MindManager, and WinZip). This is just one tangible example of the positive impact the "One Corel" philosophy is having on our business.
Our new channel program is just the beginning of what's on our roadmap for success. As the saying goes, you can't boil the ocean. Instead, it's my job to keep an eye on where we want to go, where we are now, and make the right decisions (even if this requires making bigger changes) to bridge that gap.

Andrea Johnston, chief revenue officer
Andrea Johnston joined as Corel's Chief Revenue Officer in 2021, leading the company's global sales initiatives. Dedicated to exceptional customer experiences, Andrea and her teams deliver Corel's digital-direct platform, support licensing customer success, and serve the company's extensive network of channel partners worldwide. Andrea is passionate about building world-class teams and technologies, and plays a pivotal role in shaping the evolution of Corel's offerings.
Andrea previously served as Chief Operating Officer at OpenTable where she was responsible for global B2B functions and helped drive the company's transition to cloud-based solutions. Prior to OpenTable, Andrea was a VP of Business Development and eCommerce for Inertia Beverage Group (Wine Direct)
This guest blog is part of a CRN UK sponsorship.