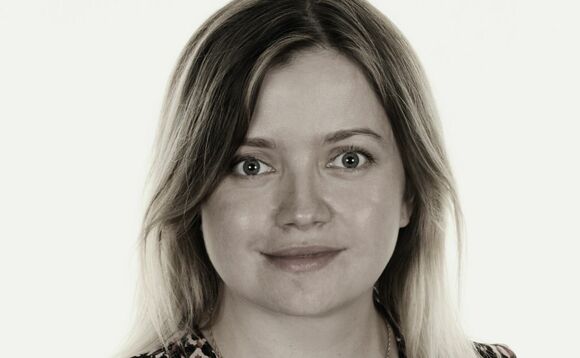 Why do you support CRN's Women in Channel Campaign?
CRN's Women in Channel supports women, gives a voice to women and allows them the opportunity to network with peers in the industry facing the same challenges. Women in channel is very unique, it focuses on business and the role women play, it highlights and promotes the successes of women in male dominated industry. It inspires other women to follow and choose their career in the channel and technology, leading to more diverse teams.
How did you get into IT industry?
Ever since I remember, I have been captivated by how a simple binary world works. My choices throughout my life reflect my passion for technology. From pursuing studies in Electronics and Telecommunications Engineering, getting my Master's degree and landing my first job at KHIPU Networks - Cyber Security Company. I have been growing and learning about the cyber world ever since, as its never ending.
What you think is the main reason why the Channel IT Industry is mainly male, especially in-technical roles and senior positions?
I believe gender stereotypes hold women back when choosing their career path at an early age. Until very last minute my family and friends thought I would study medicine, and become a doctor. Luckily I stuck to my gut feeling and studied Electronic Engineering, where there were only 8 girls on our course of over 100 students.
I think women tend to be more self-critical and don't apply for the jobs or share their ideas unless they think they are 100% confident and qualified they can do the job well. We need to empower women to believe in themselves more and to take charge of their career, to push for those leadership positions.
What is the biggest lesson you have learned in your career?
Initiative is half of the success. Serious health issues and some years in an out of hospitals gave me some perspective and I realised I haven't been driving my career enough - I was a follower. Somehow, I needed to step up, I had to push my own destiny and carve my career path. It made it so much easier as I am doing what I love, so follow your passion! Take your job seriously, but not yourself.
What are your three top tips for women looking to start a career in IT? / What advice would you give to young women aspiring to take on leadership roles?
Believe in yourself, have faith in your abilities and surround yourself with people who you can reach out to.
Often update your CV or achievements list, it is easy to forget how much you have accomplished, it can remind you how much you have come and boost your confidence and self-esteem
Don't be afraid of a failure, see it as a chance to learn and grow. Stay positive, have a plan, look forward to what you can do.
Jola Tkacz is head of professional services at KHIPU Networks