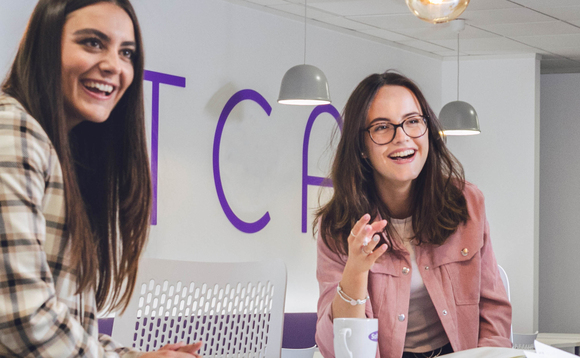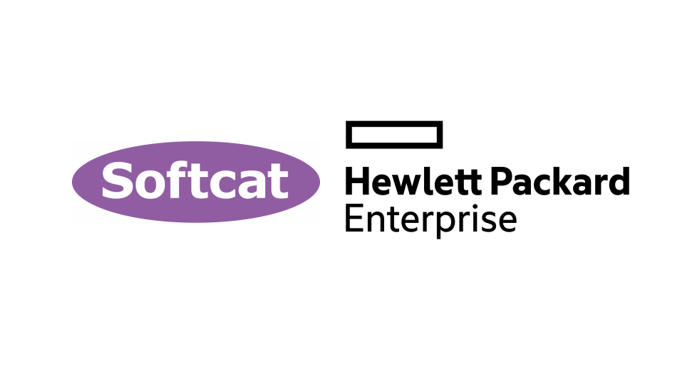 Almost half of the working population is now female, yet women continue to face challenges in achieving their career goals in industries traditionally dominated by men, including tech.
But while gender representation and equality in opportunity have become key issues organisations are trying to address, the ongoing diversity problem can leave some women in tech feeling isolated, undervalued or like imposters.
At Softcat we believe everyone deserves to feel heard, valued and have equal opportunities to reach their goals.
As part of our diversity and inclusion strategy, we're a firm believer in the value of wider collaboration in the tech industry to support women.
That's why, during the pandemic when the social side of work was disrupted, we decided to launch a new vendor-client mentorship programme with Hewlett Packard Enterprise (HPE) to create a safe space where women could meet, share and learn.
Anushka Davies, Head of Engagement and Diversity & Inclusion and Ellie Tindsley, Service Engagement Manager at Softcat, reveal how the Mentoring Circles programme began, how it's empowering the next generation of female tech talent and their future plans for the initiative.
A new age of collaboration
At the height of the COVID-19 pandemic, with the nation in lockdown, millions were told to work from home, schools were closed, and childcare services were disrupted.
As a result, many employees' priorities changed, with studies revealing years of hard work to fight gender equality in the workplace could be reversed if no action was taken.
For leaders at Softcat and HPE, this was not an option.
The idea for the mentorship partnership first came about in March 2021 to support Softcat's Women in Business initiative. Working with HPE, a week-long campaign was launched for International Women's Day, consisting of a panel session of senior leaders from both organisations.
Here, external experts from a range of sectors gave insight and different leadership perspectives on diversity in technology, spotting young talent and tips for career progression and development.
The great feedback we received from this session spurred us on to create the Mentorship Circles, launched in June 2020, which provided a place for women in predominately junior to mid-level positions to network, share their challenges and support one another.
With three streams now available, women across both organisations are encouraged to host sessions, build peer to peer relationships, have meaningful conversations, gain insight, share best practices and learn from external individuals with a different perspective.
The power of teamwork
Experts have previously suggested a collaborative approach across all levels of an organisation is key to embedding impactful diversity and inclusion programmes.
And at Softcat, we are always finding new ways to support our people's personal and professional progression. The HPE Mentoring Circles programme has proven to be a success and genuinely useful to the women who have signed up for it so far.
The first stream focuses on 'Building confidence & building your brand'. In these sessions, women learn how to: nurture self-confidence, discuss credibility and visibility to develop their career, build their brand based on values, skills and passions; and share ideas around best strategies and techniques.
Meanwhile, the second is all about work-life balance. Here, female employees can discuss the importance of balance and how to manage it, talk through challenges balancing career and home life, navigate demands and responsibilities and inspire others to achieve a better work-life balance.
Finally, the third stream is specifically designed for women in technical roles. With such an underrepresentation for women in tech roles, this creates a safe space for individuals to discuss current trends, encourage each other to progress and develop, consider new ways of making technical roles more attractive to women and discuss the challenges they face in a male-dominated industry.
Going one step further than just encouraging internal mentorship schemes, collaborating with an external vendor is hugely beneficial because individuals from other organisations are likely to experience similar experiences in different settings. Like-minded individuals can act as a sounding board and enlighten other members with a fresh perspective on these topics, which is incredibly valuable for growth and progression.
Evolving the concept further
Softcat and HPE's Mentoring Circles initiative currently engages women in junior and mid-level roles within both organisations.
However, there is scope to create more streams for females in apprenticeship positions and senior-level employees to share expert opinions on topics across multiple circle sessions.
Despite conversations being open in each stream, there are still individuals in more junior positions experiencing feelings of 'imposter syndrome' - something that 75 percent of women experience during their careers.
Through careful mentorship, we hope to aid employees across both organisations find their voice and value within the company and give them the confidence to progress further up the career ladder.
Moving forward, we will explore opportunities to partner up with more vendors and customers to expand the mentorship programme and support more women in tech.