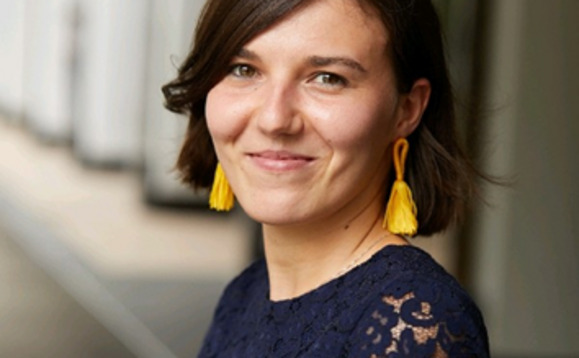 Why do you support CRN's Women in Channel Campaign?
I think it's essential to shine a light on special events, campaigns, awards… that celebrate and empower women. Especially in the tech industry that is historically men driven - even if tables are starting to turn! The CRN's Women in Channel Campaign is the perfect example and a great opportunity to help spread positive messages and stories about successful women in their roles. In a sector like ours, stereotypes are very much persistants, so it is important to join and get involved in initiatives that are supporting women.
How did you get into the IT industry?
It was pure chance! I started my IT journey in a financial software company and had never been in IT before. However, I immediately fell in love with the industry and the amazing potential it has and not only to change businesses. But it also has a much wider impact on how we live. Just look at all the major innovations of the past decade, they all found their roots in the IT world. And if we've learned something for the past 18 months is how much applications and digital services have become a part of our lives, almost like a lifeline to normality. So it's very exciting to be part of an industry that is actually changing people's lives!
What do you think is the main reason why the Channel IT Industry is mainly male, especially in technical roles and senior positions?
There are a couple of reasons that immediately come to mind. First, statistically women are far less likely to study IT related subjects during college or university, so the pool of talent is much smaller. Second, and this is valid mostly for leadership positions, women are less likely to feel empowered and encouraged to become leaders - because there are fewer female role models in leadership positions. The broader issue is about education and culture. We need to change the mentality and break down some barriers, we need to normalise the career path into STEM (Science, Technology, Engineering, or Math) for young girls.
Then we need to keep women in the industry by creating a supportive culture. If we carry and help each other, sharing our failures and our successes, we will pave the way for every girl and woman coming after us - making sure they have a role model to look up to so they know that change is possible.
Alongside this, organisations have a responsibility too. They need to be proactive in creating spaces that support women and programs and initiatives that enable development and career progression. I'm happy to work for a company such as Cisco AppDynamics that gives a chance to everyone, but who is also actively involved in various initiatives (The Women Rock-IT program, access to the Cisco Networking Academy, [email protected]…) to help change things for the better.
What is the biggest lesson you have learned in your career?
Be bold! You shouldn't let anything or anyone hold you back. It's really hard to achieve continuous progress, as there are many roadblocks you will encounter. Sometimes it's people holding you back and sometimes it's life challenging your path. However, resilience and boldness - which are often underestimated - are outstanding qualities that will help you overcome these challenges. And I feel that especially women are very reliant when it comes to changes, which is often a very undervalued quality. So, know your worth and never be afraid to move forward. And if in need, remember what Cher once said to her mum when she suggested she should settle down and marry a rich man. "Mom, I'm a rich man."
What are your three top tips for women looking to start a career in IT?/ What advice would you give to young women aspiring to take on leadership roles?
First, think about your network and create meaningful connections. Because there's so much you can learn from others and also your network will help you progress in your journey. Second, be resourceful. The IT industry is a fast paced, continuously-developing sector, and you need to stay on top of things. From new trends, to new customer demands or new technologies, everything is always getting updated and you need to be able to find solutions to ever changing problems. And finally, you should never compromise who you are, stay true to your core values and principles. Whatever the challenges you're faced with, you have the power to overcome them and turn them into opportunities.
Silvia Purin is partner marketing manager at Cisco AppDynamics