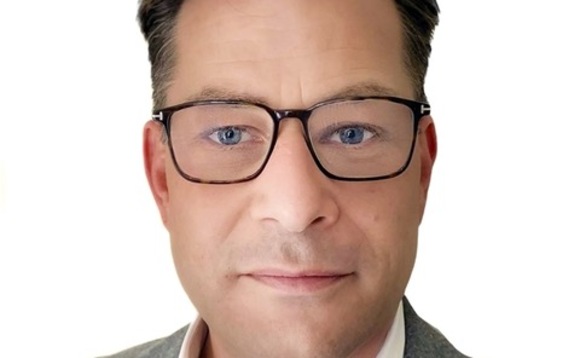 Avast's global channel boss talks his proudest achievements from the past year, challenges ahead and being shortlisted for a CRN Channel Award.
What would you say is your company's proudest achievement over the past year?
2021 has been a huge year for Avast, one which we can be extremely proud of. Personally, launching our new Channel Partner Programme has been a big highlight. The response from partners was fantastic. Winning a five-star award for the programme from CRN in the USA was the icing on the cake.
I also must mention two massive achievements for the business as a whole.
First, in August, we announced our intent to merge with Norton LifeLock. This shows the true value of all the technical expertise, innovation and hard work that has gone into building Avast. Bringing the two brands together will deliver substantial benefits to customers, shareholders and other stakeholders and, as a global leader, strengthen our position further in the channel.
Second, revealing our new brand identity and expanded corporate purpose; to protect digital freedom for all online citizens. It is a purpose that matters and which has an impact on individuals at a global level.
What have been some of the main challenges of 2021 and how have you overcome them? How have your own people/teams helped with that?
The biggest challenge for Avast, our partners and customers in 2021 has been the pandemic. SMBs have faced unprecedented challenges, including temporary closures of their businesses, implementing remote working, and scaling e-commerce for sales and customer communication. For many, they have had to do this without dedicated, or at best minimal, IT support in the face of increased cyberattacks.
SMBs and our channel partners are an essential part of the UK economy, and therefore there must be a focus on post-Covid business recovery and growth. Avast is committed to supporting SMBs and our partners by providing them with the tools, resources, and insights they need to optimise their digital success securely and effectively. Throughout this year, we have created several new partnerships - one of which was Enterprise Nation, the UK's fastest-growing small business network and business support provider, which saw Avast become the exclusive cyber security partner for the national network.
The partnership has developed bespoke support via a range of e-learning modules, tailored training, and national events, all of which help small business owners to protect their brand, employees and customers from online threats.
We simplified our go-to market structure, and also made it easier to reward our channel community. Whilst at the same time also simplifying programme structure, making it easier to understand, more efficient to execute, and more predictable revenue streams. Supported by new promotions and incentives that partners can leverage in their go-to market approaches.
The increase in home working created more attack surfaces and opportunities for hackers who sought to exploit the increase in company employees accessing sensitive company information.
To address this we released a new layer of protection during the pandemic to all our solutions called Remote Access Shield.
How have you managed to stay close to your partners during the pandemic?
At Avast, the relationships with all of our partners is an important one, and as part of our new channel partner programme we increased our investment and resources to further increase the support we provide. For example, we provide sales coaching, support and 1-2-1 engagements for loyal partners with Avast Business' core sales team in order to help shape partner growth and business plans.
We've also created a new lead referral programme where we pass on qualified leads to our partners to help support their growth.
In addition we held a global virtual channel webinar that was very well attended, along with several fireside chats with key partners to leverage their learnings to the greater channel community. A good example of this is a LinkedIn Live we organised and took part in with Alex Tatham, Managing Director of Westcoast. Hosted by Metro Journalist and BBC presenter Lucy Hedges, we used this as an opportunity to discuss successes, learnings and how Westcoast overcame challenges in order to support the wider channel community.
How has your channel strategy evolved during the past 12 months? Have you launched any new initiatives?   
In addition to the above, we evolved our channel program in other areas to ensure our partners have the right tools, assets, and support to pave the way for success and growth.
We updated our discount structure to make it easier to reward partners for driving new business. We simplified the program structure to make it easier to understand, more efficient to execute, and more predictable to forecast, and introduced new promotions and incentives that partners can leverage in their go-to market approaches.
What does it mean to be recognised for the shortlist/an award?
Being on this shortlist is an honor, it validates the work of our entire global team and their efforts to design and roll out our new partner programme. Knowing that it supports the wider channel strategy and industry.
How do you think the industry has changed since last year and what lessons do you think it has learned?  
As the pandemic hit the majority of the businesses had to learn to support their entire workforce working remotely in a matter of weeks. Many were not equipped to do this. The channel became critical in keeping businesses running, from providing hardware and setting up systems to securing the huge new network perimeters that sprang up.
I would argue the channel has also never been more relevant and important, especially within the SMB segment, which is the focus area for Avast Business. I expect that business customers have learned, or relearned, the value of having a trusted IT partner to help them navigate through the sales cycle, and to deliver secure business outcomes. I am confident in the value our partners have delivered to their customers.
What has been your firm's biggest takeaway from the past two years?
That agility in the SMB market continues to be critical. The global pandemic has shown how vital it is for SMB customers to be adaptable and agile at all times. Additionally, it has also become clear that customers rely on our channel partners to help them navigate through the sales cycle, deliver secure business outcomes and create real customer value.
As such, we have supported our partners to move from simply reselling products, which is now not enough, to selling business outcomes and creating real customer value in a hybrid world during the most turbulent 2 years in living memory.
What do you see as the main opportunities for your firm in the coming year? 
Our merger with Norton will give us unprecedented scale. It will open up new opportunities for us and our partners, and extend our threat intelligence capabilities to help us better protect our customers.
Continuing to strengthen our relationships is critical to success, both the one to one relationships that our core sales team have established with our loyal partners and via the distribution deal that we announced at the beginning of the year with Westcoast. This was the largest regional distribution contract in Avast's history and is vital to supporting our MSSPs and MSP partners.