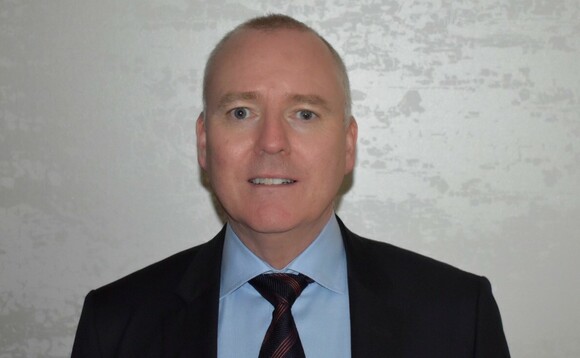 In the latest in our 'Meet the Shortlisters' series for the 2021 Channel Awards, Paul Flannery (pictured), vice president of International channel sales at Epicor, talks about gamification, staying close to partners, growth aspirations, and what it means to be shortlisted for an award this year.
What would you say is your company's proudest achievement over the past year?
Epicor's cloud revenue is growing at a significant rate, seeing double-digit growth, and in several areas we have seen in excess of 2x year on year growth in the UK. Over the past year, our partners have been critical to our cloud services strategy, and we have helped to accelerate their growth and give them a competitive edge. Hearing their successes and how we have helped to transform their customers' growth is extremely rewarding to know that our software solutions have been a major factor in equipping them to deliver value to their customers and grow their own businesses.
What have been some of the main challenges of 2021 and how have you overcome them? How have your own people/teams helped with that?
The onset of the pandemic was a catalyst for essential businesses to accelerate digital transformation, to remain operational and agile throughout the disruption. It presented a clear opportunity for our partners to enable traditional businesses to modernise using Epicor's cloud solutions.
However, with restrictions on travel and face-to-face meetings, Epicor and its partners had to rethink how we connected with prospects, customers, and each other. We launched our Fit for the Future programme to UK partners to enable success through the pandemic and help partners capitalise on the digital transformation opportunity. Collaboration between Epicor's development, product management, sales consulting, marketing and channel teams created a rich programme designed with partner success in mind.
How have you managed to stay close to your partners during the pandemic?
Social distancing and remote working were overcome by using webinars, virtual classes, and training sessions over video. We significantly expanded our online partner portal, providing a hub for partners to access a rich range of assets to inform business conversations, including demo scripts, a "How To" series, Epicor solutions guides and Epicor resources for pre- and post-sales support.
How has your channel strategy evolved during the past 12 months? Have you launched any new initiatives?
A gamification element boosted engagement and created a shared sense of purpose between all partners. Points are awarded for active participation in our Fit for the Future programme (number of webinars attended, certifications achieved, training courses completed, etc.), creating buzz and a greater affinity with the Epicor business. All UK partners are active in the scheme.
Collaboration with Epicor's professional services team throughout the COVID-19 pandemic has also meant partners bring the best combination of industry knowledge, experience, and technical acumen to opportunities, to de-risk the customer decision.
What does it mean to be recognised for the shortlist/an award?
Seeing the Epicor name appear amongst other reputable competitors we know we have our work cut out - we are very honoured and privileged to be up against a high calibre of peers but being shortlisted for us showcases and highlights our amazing channel partner programme and is extremely rewarding to know our hard work has been recognised. It would be a huge accolade to win an award but knowing that we have helped so many customers and partners over a challenging period is humbling.
How do you think the industry has changed since last year and what lessons do you think it has learned?
With the pandemic, many businesses are now realising the need to invest in digital transformation and automation of their business practices and processes, whether that be connecting the shop floor to top-floor or moving from traditional "bricks and mortar" to a strong online presence. They also need flexibility and agility of their platform to adapt to the changes in supply chains and remote working. In addition, they are having to deal with ever more sophisticated cyberattacks and ransomware, which has accelerated their adoption of solid, secure, and reliable cloud platforms like Epicor.
What has been your firm's biggest takeaway from the past two years?
Our customers are the hardworking businesses who make, move, and sell the things everyone needs. Resiliency, being agile, and open to change by carefully curating industry productivity solutions has enabled both our partners and customers to keep the world turning, even during the most challenging times.
What do you see as the main opportunities for your firm in the coming year?
With our complete digital transformation portfolio of offerings, we see growth opportunity everywhere. And we will develop our partner program to take advantage of that through increased specialisation. Our partners have an incredible opportunity to help both their existing and new customers accelerate their digital transformation journey in many areas - whether it be shop floor production, predictable financial planning and reporting, e-commerce, online capability such as Configure-Price-Quote to deliver superior customer experience or back-office ERP and supply chain management. The possibilities are endless.