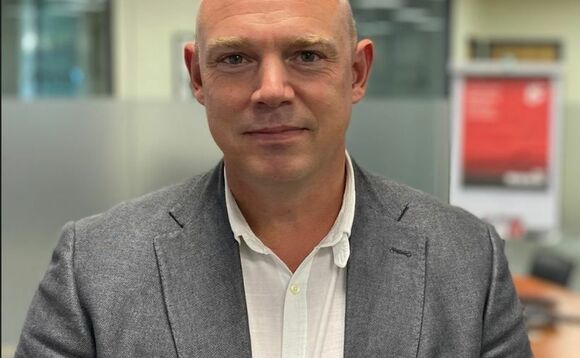 In the latest of our 'Meet the 2021 Shortlisters' Series, CRN catches up with Matt Waters (pictured), cloud and services sales director at Arrow, to discuss how the distribution giant has boosted its specialist skill sets during the pandemic to provide further support for partners and customers, its plans for the future and what it means to be shortlisted for Cloud Distributor of the Year
What would you say is your company's proudest achievement over the past year?
Despite the challenges of the last 12 months, we've made significant investment to support our channel community.
Sustaining the growth trajectory Arrow's cloud team has been on through the last few years, whilst we've created new internal structures has been one of the key achievements.
As we've redefined the focus areas of in the Cloud team, we now look to provide the correct support to each partner types. With these structural changes, we have been fortunate to add additional people and skill sets into the team over the last 18 months enabling us to continue enhancing our offerings for channel partners.
What have been some of the main challenges of 2021 and how have you overcome them?
The main challenges we have faced is growing the team virtually as everyone's day to day work structure adapts. With this shift to virtual/hybrid working, the priorities remain the same in servicing the channel partner ecosystem.
Transitioning all communications to video conferencing meant that timelines for trust and relationship have been more challenging to maintain with our channel partners. To overcome this, we've built specialist skill sets within the team, that supports our vendors, channel customers and their end-user and added skills including MS Dynamics, Unified Comms, Microsoft Security, and new ISV focused business.
With the switch to virtual we created non-work hangouts for the team to discuss the water cooler chats which have been lost.
How have your own people/teams helped with that?
The great thing about the cloud team in Arrow, is everyone has the resilience to adapt to a new way of working, and they're always finding ways of improving experiences for our channel partners. The team have a positive mindset which they bring to their role every day. The team have been supportive as we launch new roles and structures into the team and collaborated with new starters coming into the business and sharing best practices.
We are in a unique position as all members of the team adopt a growth mindset approach and constantly look at how they can drive change and adoption of technology within our channel partners. Bringing in new skill sets has helped to accelerate collaboration and support our vendors, channel customers and their end-users.
How have you managed to stay close to your customers during the pandemic?
We are committed to enabling our channel partners to build profitable cloud practices. Our Arrow Cloud Enablement Programme (ACE) enabled us to continue growing current and adding new channel partner relationships. This bespoke scalable and partner-led programme provides channel partners with everything they require, to build and expand a successful and profitable cloud business.
Channel partners choose the specialist pathway that best suits them; digital workspace, modernising datacentre, embed security, data and the edge and select the level that suits their expertise and level of commitment, from adopters, through adventurers and on to ambassadors.
Onboarding partners through ACE has given Arrow the ability to stay close to our partners and understand their needs in a much greater way than ever before.
What does it mean to be recognised for the shortlist/an award?
Being shortlisted for Cloud Distributor of the Year means for us that we are being recognised for the work that we do amongst our peers. Arrow's cloud team have worked hard over the past year negating the challenges we've spoken about above and everyone has been dedicated to the success of both our channel partners and Arrow, therefore it's a huge boost for team to be shortlisted.
How do you think the industry has changed since last year and what lessons do you think it has learned?
Cloud proved vital to keeping businesses running in 2020 and beyond. It enabled channel partners to quickly establish new remote workforces, helping a huge proportion of UK businesses mitigate the IT sets ups to a fully virtual or hybrid world. Constant innovations and changes in the technology landscape present challenges to be tackled and opportunities to undertake for the industry.
There has been market strain based on the high demand of flexible working, which happened overnight. The channel partners who have embraced the technology that enables remote working prior to 2019 are the ones succeeding. Offering solutions which are quick to deploy, low entry and scalable.
The channel has seen several impactful changes in the industry which has caused ruptures in how business is conducted. Out of this though, there is resilience in how the channel operates, new business relationships have formed and partner to partner is regular. There is now a common goal around flexibility when it comes to obtaining and maintaining talent in businesses.
What has been your firm's biggest takeaway from the past two years?
There is a constant need to evolve to ensure that we remain relevant and are providing value and benefits to our channel partners. Listening to the channel partners and their end customers on what is required. In that vein, we have created new managed service offerings, T-shirt sized packaged services and worked with an assortment of solution providers in our Arrow Authorised Partner Programme (AAPP).
What do you see as the main opportunities for your firm in the coming year?
ArrowSphere will continue to lead the way in simplifying the complexity of delivering cloud services for our channel partners. We've also recently launched our new programme especially for technology service providers such as ISV's, Cloud Innovation Factory. This new, vendor-neutral programme has been built to help technology providers, expand, enhance, and scale their solutions with cloud.
As a wider business Arrow's enterprise computing solutions business will continue to morph as the needs of vendors, IT solution and service providers and customers change. We will continue to simplify a complex, ever-evolving ecosystem, enabling IT solutions and service providers to get their customers what they need and vendors to bundle their services together in one valuable, easy-to-use place.