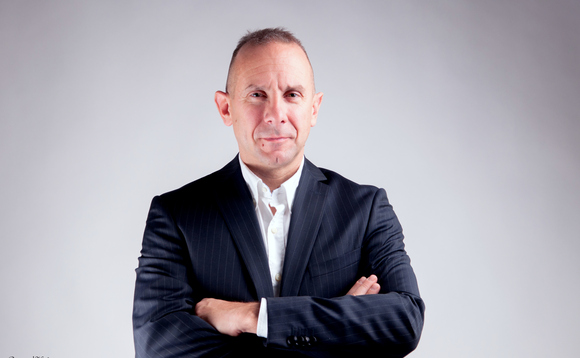 In the latest in our 'Meet the Shortlisters' of 2021 series, CRN catches up with Matthieu Brignone (pictured), vice president of channel partners, EMEA & Latin America at Pure Storage, to talk about lessons learned during lockdown, why services are key, how important the channel is to the vendor and what it means to be up for a Channel Award
What would you say is your company's proudest achievement over the past year?
Pure has been promoting as-a-Service models for over a year and customers are responding really positively -it's growing quarter on quarter. We truly believe in the importance of 'services' within aaS delivery and that's where working in partnership with the channel is so rewarding. I'm also proud of our team - how they've met market challenges and brought new innovative solutions to market.
What have been some of the main challenges of 2021 and how have you overcome them?
Still being in lockdown has been hard, especially when I used to travel to meet with our partners regularly. Not having that face-to-face interaction has been an ongoing challenge for many people. I'm now traveling where it makes sense and is safe but we have a lot of collaboration tools at our disposal to help with remote working.
How have your own people/teams helped with that?
We make the most of zoom but also acknowledge when we have to take a break. There's also a tremendous amount of creativity within our teams to deliver new and innovative ways of building relationships while we've been unable to meet. Whether it's cheese and wine evenings or virtual quizzes, the pivot to build rapport in different ways has been inspiring to be a part of.
How have you managed to stay close to your partners during the pandemic?
It requires us all to truly understand people's individual needs. Those moments of interaction which happen naturally face-to-face - you have to make an effort to create those while working virtually. I trust my team to work with partners to build their own close relationships while I also navigate new ways of doing business.
How has your channel strategy evolved during the past 12 months? Have you launched any new initiatives?
Yes - we've had several launches to help our partners. We've announced new technology offerings which widen partner's TAM and help them differentiate themselves. We also ran an incentive over the summer for our fast growing Pure as-a-Service offering. Additionally, we launched Pure Wavemakers, an invite only technical community for partners to collaborate and share best practices. We've seen brilliant uptake and had very positive feedback on the programme.
What does it mean to be recognised for the shortlist/an award?
We are a 100 per cent channel company so to be recognised by the CRN judges means a lot to us. We're proud of our partner programme and to receive this shortlist is a wonderful accolade and a testament to my brilliant colleagues. To win would mean the world to me and my team.
How do you think the industry has changed since last year and what lessons do you think it has learned?
The added value that the channel can provide and the partnership that happens with good collaboration has become much more obvious. If they don't have these relationships - vendors will suffer. It's become clear in the last year that relationships and value-added services are vital to the health of the channel. Those who can pivot quickly, who can understand the customer needs are the ones which will thrive.
What has been your firm's biggest takeaway from the past two years?
Customers are going through the same upheaval so we must listen to what they want if we want to survive and thrive. Change can be hard but we are adaptable. With change comes opportunity to differentiate, to find new ways of working; to grow in new ways.
What do you see as the main opportunities for your firm in the coming year?
The growth of as-a-Service offerings continues to be strong and the opportunities remain plentiful. End-users are asking more questions of resellers about flexibility, user experience, SLAs and SLOs, driven by a need to be more agile following the challenges of the past two years. We must embrace this and ensure that the 'services' element is clearly defined and supports the customer.