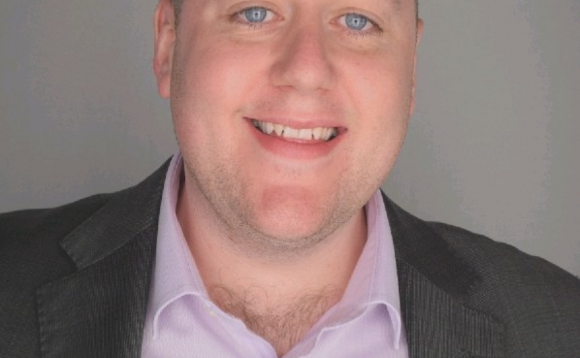 In another 'Meet the Shortlisters' of 2021 feature, CRN catches up with Liam Bray (pictured), channel development manager at Cohesity, to mull over the vendor's proudest achievements in the past 18 months, its biggest challenges during the pandemic, and what being on the Channel Awards shortlist means to the firm
What would you say is your company's proudest achievement over the past year?
It's hard to pick just one! Cohesity announced record-breaking fourth quarter and fiscal year 2021 results. Fuelled by strong demand for the company's next-gen data management technology. We witnessed a large increase in the number of major global companies embracing our technology and a progressive growth in Europe to boot. We also delivered results that further emphasise the success of our subscription-based software model we adopted 18 months ago.
In June we launched our Backup-as-a-Service offering 'DataProtect delivered as a Service', and more recently our DR-as-a-Service offering, SiteContinuity with on-prem to cloud capabilities. Innovations like Cohesity DataGovern and Fort Knox further our support for businesses look to secure data and enhance recovery against ransomware and cyber threats. rOur engineering teams are relentless in their innovations.
What have been some of the main challenges of 2021 and how have you overcome them? How have your own people/teams helped with that?
2021 has still been dominated by the pandemic, which continues to present challenges for businesses. To help partners try and overcome these challenges it's been important to listen to their needs more, work closer and pivot to support more, with education, co-marketing and other joint initiatives to develop business. We launched a new Partner Portal for all their needs in the summer, and it is proving to give partners what they need, when they need it.
How have you managed to stay close to your partners during the pandemic?
The pandemic has been incredibly challenging for everyone. It took some time to understand how it affected individual businesses and customers. We needed to listen to our partners and take a lead from them as they adapted to the new conditions. What stood out was how many of our partners quickly got to grips with the 'new normal' and so tried to support their efforts as they made the shift. The most important thing for vendors is to be agile. That's why we are investing in our channel and hiring more channel development managers and systems engineers to give that high-touch service and continue to support our partners through the pandemic and beyond.
How has your channel strategy evolved during the past 12 months? Have you launched any new initiatives?
Cohesity has changed direction internally. Traditionally, some of its different partner functions operated separately, with alliances, service providers and global system integrators all largely being dealt with in siloes, but that has changed, with a decision to pull everything under one umbrella in what we are referring to as our Global Partner Organisation. This has meant that everyone is now collaborating together, in a move that is very much partner-led.
We are already starting to see results, with increases in the number of active partners and an increase on both the system integrator and system partner front too,
What does it mean to be recognised for the shortlist/an award?
It's wonderful to be recognised by CRN. Our partners are very much part of our team and it is testament to the work that we are currently doing with them to be considered. It's also a great recognition of the engineering innovations we are doing to help businesses in the data centre and beyond, as we evolve to support businesses against cybersecurity threats like ransomware, data breaches, and help them navigate the complexities of AI and machine learning to comply with data regulation with better governance tools.
How do you think the industry has changed since last year and what lessons do you think it has learned?
The channel is always changing. If it wasn't before, it's now all about agility. We've talked about how our customers need to undergo digital transformation but now the vendor and channel programmes have also had to pivot and undergo the same transformations, so we become more agile and able to cope with the demands of shifting to virtual. Now, we're at a phase in the pandemic where hybrid working is more commonplace as we transition to a 'normal' way of working. We have learnt from the past year that it's key to adapt quickly.
What has been your firm's biggest takeaway from the past two years?
Complexity needn't be in 2021. In our experience partner programmes can be unnecessarily complex. In general, partners prefer a simple offering that offers the basics, such as upfront margin, deal registrations and incumbency.
In addition to offering the above, Cohesity has invested heavily in meaningful, industry recognised certifications through our recently formed 'Cohesity Academy' to ensure both our Sales and Technical community can self-certify via our training platform and enhance their skills by physical and virtual, self-paced and instructor led courses. We want our partners to be as self-sufficient as possible but appreciate that not all partners want or have the resources to undertake an in-depth training academy, so we kept ours light-touch to ensure simplicity.
At Cohesity we built a simple incentive-based partner program that keeps complexity low. That ensures we have a program that's easy to follow, has predictable remuneration, and is profitable, while giving us as a vendor what we need to support a consistent sales approach.
What do you see as the main opportunities for your firm in the coming year?
It's two-fold. The efforts made to invest in our partner relationships are already paying off, but this effort and support will continue to only help us grow more - that's in terms of credibility, awareness and market share. And, the rising interest in our offerings being delivered by data management-as-a-service (DMaaS) - this presents a significant opportunity for Cohesity in the coming year. We only announced it in late 2020, and now we have two offerings live and servers live in London, Frankfurt, Paris, Sydney, and several in the US too. Cohesity has been working directly with AWS and the offering that we have will carry greater significance to the company over the next 12-18 months.