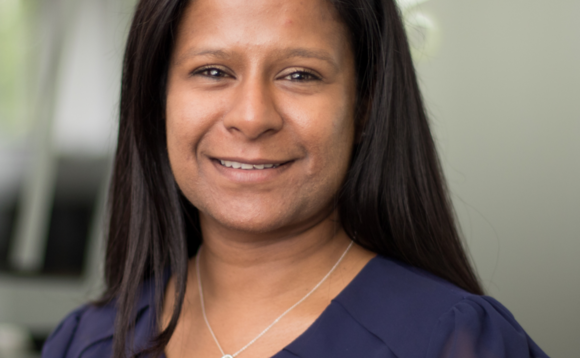 Ahead of next week's Women in Tech Festival, Softcat's Anushka Davies talks about what diversity initiatives Softcat has implemented, and why diversity in tech is so important
Why do you feel diversity in technology is important?
The tech industry is still very male dominated, but the good news is that it's changing from where it was when I joined the industry 21 years ago. Put simply, a diverse business outperforms one that isn't. We need to represent the communities we serve - did you know that the first voice recognition software was unable to recognise a female voice? At Softcat, an engaged workforce means the world to us, and we can't do this without making sure we get inclusion right.
What diversity initiatives has Softcat put in place?
About half of our Softcatters have joined our new Allyship programme since it launched in June. It's designed to make us better allies for colleagues from marginalised backgrounds, and in the words of our CEO, Graeme Watt, we want to get comfortable with being uncomfortable with the experiences marginalised groups face. If you want to hear more about our Allyship scheme and our views on Allyship, definitely keep an eye out on our thought leadership platform, Fluent, over the next few weeks.
We've spent a lot of time looking at how to attract a more diverse talent pool. We ensure that we present diverse talent to hiring managers, and we use our Women in Business recruitment group to ensure we have mixed panels of interviewees during the recruitment process. Additionally, we have an employee led BAME network, which is part of the reason we have since rewritten our company values to include 'community.' We also signed the Race at Work Charter to commit to the five calls of action to ensure that ethnic minority employees are represented at all levels in our organisation.
We know that a big barrier to getting diverse talent into our company starts well before the workplace, and so we frequently visit schools, colleges and universities to bring in fresh talent that might not have considered our industry before. Many of our apprentices and graduates stay in the business for many years.
We're also working harder on improving the experiences that our women in sales have, to ensure they have a long and successful role in working with customers.
What sort of impact are these initiatives having?
We accept that a long history of inequality isn't going to fix itself overnight, instead, we're focusing on making an authentic and long-term impact. Somewhat uniquely, we've taken the decision to add the ethnicity pay gap to our gender gap report so we can work on it every year. We want to be as transparent as possible. The overall gender balance in the company is improving year on year, and we've been delighted to win the CRN Diversity Employer of the Year 2021 award.
Click here to register for your place at the festival and hear more from Softcat.