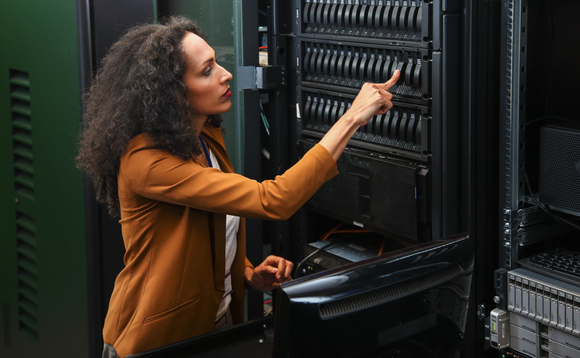 Unpredictable times demand predictable solutions, and Infrastructure as a Service (IaaS) can provide just that.
If nothing else, the 2020s have proved one thing: organisations cope much better with whatever the chaotic world throws at them if their IT infrastructures are flexible, secure, accessible from anywhere, and can scale to the peaks and troughs of changing demand.
As enterprises of every size become more dispersed, remote, and complex, the demands on their IT infrastructures have never been greater or more complex.
For one thing, they need to support the enterprise in whatever form it takes, both in normal times and in potential lockdown. Furthermore, businesses need predictable costs and to slash unnecessary expenditure.
Survey after survey has shown that at least some of the changes forced on organisations by the pandemic are likely to be permanent: more employees will work remotely as enterprises see the potential to cut costs and reduce their reliance on large city-centre premises.
New norms, new opportunities
Meanwhile, all businesses are seeking new ways to provide services and forge profitable relationships with their customers, via digital channels. They look to their IT and channel partners to help them do that.
In this context, IT decision-makers need to help their own organisations focus on business outcomes and opportunities, and not on the minutiae of maintaining the nuts and bolts of the IT estate. Again, channel partners can help them succeed in that.
However, this poses management challenges to IT leaders and their teams. More significantly, it creates the need for a flexible, robust, standards-driven infrastructure that can adapt to rapidly changing demands and workloads - not to mention the urgency to roll out new products to capitalise on fresh opportunities.
For IT leaders supporting the business, these challenges do not just apply to employees who need to access data, content, and applications from different devices - on-premises, on the move, and from their home offices - but also to customers, whose needs are equally demand-led in an omnichannel world.
Channel partners must understand all these issues and be on hand to work with their clients: it's an opportunity to create deep, profitable relationships. Likewise, it's an opportunity to demonstrate an understanding of different markets and of businesses' unique needs, and present solutions that are tailored to them.
Flexibility, wherever the infrastructure
For any IT leaders who have previously been sceptical about shifting from a predominately on-premises estate to a hybrid or cloud-centric one, the pandemic and the digital transformation it has accelerated have been the ultimate proof-of-concept. Nonetheless, on-prem solutions will remain vital to many organisations, so long as they inherit the flexible technology and payment models that make many cloud approaches so popular today.
Nearly every type of organisation, from retailers, manufacturers, and logistics providers to financial services, healthcare, media, and the public sector now see the need to adopt IaaS in order to provide reliable, adaptable and scalable services.
In many cases, their needs are different and specific to their markets. Yet, despite that, they all have one thing in common: they need to be able to focus on outcomes, on satisfying demand, and on accelerating digital initiatives - not on purchasing and maintaining physical IT assets.
Mutual benefits
More than ever, the internal IT function simply needs to support business aims, both strategically and operationally. So, channel partners must help their IT customers focus on outcomes, via IaaS solutions, and less on managing their legacy infrastructures.
The shift to a flexible, as-a-Service model can lower IT costs and improve organisations' productivity and efficiency: things that every leader wants, as they look for new ways to maximise profits and help employees work more efficiently and productively.
Tailored IaaS solutions can also ensure that the right technology is matched to unique use cases, scaling as required with transparent and predictable outlay.
There are advantages for the reseller too: recurring profits that scale with clients' success stories - while offering them simplified and predictable budgeting, billing, and lifecycle management.
Find out more about Dell Technologies APEX to discover how offering flexible, consumption-based IaaS can benefit you and your customers.
This content is funded by Dell