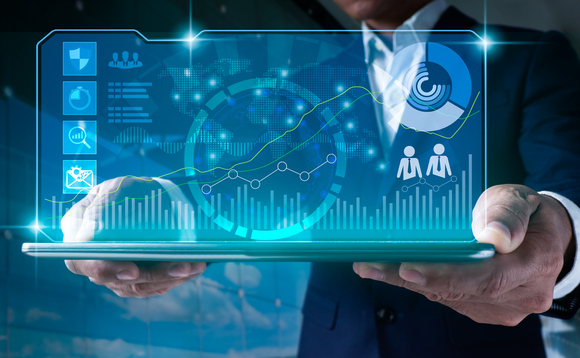 The UK's top 50 firms say that a large-scale return to the 'old normal' of the 9 to 5 daily commute isn't going to happen. That's according to a recent BBC news report.
Many staff now live in a hybrid world. They work flexibly and divide their normal working hours between home and office.
As a result, many organisations are accelerating their moves towards hosted, on-demand solutions, so that applications, data, storage, processing, and collaboration tools can remain accessible from anywhere.
That's good news for the channel.
While some clients might feel the pandemic has forced these decisions on them, there are big advantages in cloud-based workflows: increased productivity and reduced employee churn, for example, plus time- and cost-savings for staff.
There is also the potential to downsize large office premises, along with the significant expenses associated with them: rent, energy, maintenance, cleaning, equipment costs, and more.
But with workplace huddles now less of an option, perhaps, organisations need to create trusted alternatives in the cloud - solutions that match or exceed the security of the traditional workplace. Dropbox can help them do that, with support from channel partners.
Smaller, smarter physical workplaces still allow teams to meet physically - and cater for those who lack safe spaces of their own to work in. Meanwhile, flexible, remote working via secure collaboration platforms can fulfil the bulk of day-to-day activities.
As previously explored, this more distributed way of working requires a suite of applications that supports new approaches to collaboration, such as Dropbox for Business. Resellers can offer it within a portfolio of best-of-breed tools.
For example, meetings are likely to be carried out via Zoom, Teams, WebEx, RingCentral, or similar platforms, while communications apps like Slack and Asana are booming. All these options and more are supported by Dropbox.
Other key aspects of business have moved into the cloud as well. For example, contracts may no longer be signable in person, but fortunately can be executed digitally using legally binding e-signatures, such as Dropbox's HelloSign tool.
Resellers are among those who may find that clients are no longer able to meet face to face, making cloud-based collaboration the only viable option. More on this in our separate interview with Dropbox's Tim Britt.
All this demands that collaboration tools are secure, and their users authenticated, with critical data protected.
In short, secure content collaboration is at the hub of cloud-centric workflows and distributed teams. It's central to what makes the new world of business work, not to mention compliant with data protection regulations.
This is especially true now that the perimeter of many organisations has widened to include employees' home offices.
These physical spaces are likely to be shared with family members and others who are outside of authorised working groups. More, they may be connected via slow, insecure, or shared networks, especially in areas where broadband is poor.
This makes the security and viability of the collaboration platform essential, even in less-than-ideal situations. Content needs to be protected at all costs!
In the early days of the pandemic, many organisations made informal decisions about which collaboration apps to use and found that some of them were insecure or problematic. This led to fragmentation of the application estate, making IT leaders' jobs harder - and potentially riskier.
Others found that the workloads on their existing, in-house collaboration tools were too large for their corporate networks, or for the apps themselves to cope with. Some found that existing licenses couldn't support a massive uptick in usage. Dropbox is designed for maximum accessibility from anywhere.
For example, UK-based alternative lending provider Finance for Enterprise has protected thousands of jobs and supported new businesses through the pandemic by moving its operations into Dropbox.
The cloud storage solution protected the Finance for Enterprise team from disruptions and enabled them to keep working. In this instance, 3,000 jobs were retained, while 900 start-ups were helped by the company.
Via Dropbox, resellers can help clients to maintain their own secure content collaboration too.
Click here to read CRN's exclusive guide to monetising the remote working opportunity with Dropbox
This article is funded by Dropbox