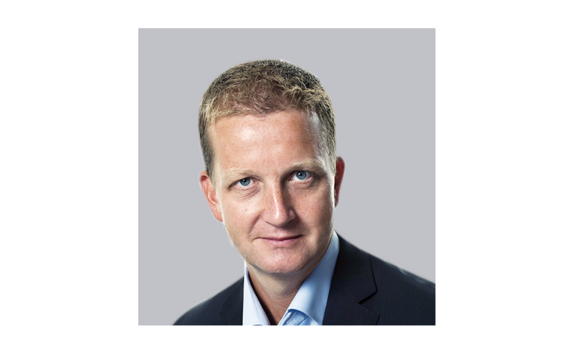 Today's organisations are under pressure to bring products to market faster and innovatemore, all without compromising on security. What should channel partners be doing to stand out from the crowd when it comes to delivering in these areas?
Jesper Frederiksen, EMEA General Manager at data-driven security platform Lacework shared the company's plans to scale their regional footprint, the importance of being data-driven, and how Lacework is supporting customers on their cloud security journeys.
What was your background in the technology industry prior to joining Lacework?
I have more than 15 years experience in cloud infrastructure and 25 years experience supporting IT and technology organisations in achieving rapid growth. Prior to joining Lacework, I led EMEA operations as VP and General Manager at both DocuSign and Okta. I'm also currently a non-executive board member at Keepit, Siteimprive, Signaturit and LearnUpon.
What attracted you to Lacework and, in your opinion, what sets it apart from others in the industry?
Lacework was built natively in the cloud, for the cloud and takes a fundamentally different approach to securing cloud environments. Using data and automation, we shine a light on threats, vulnerabilities, misconfigurations, and unusual activity across a customer's environment and help developers and security pros alike prioritise action with the necessary context to speed up investigations. A lot of security tools today have taken outdated, rules-based approaches and host them in the cloud. These manual processes often bury security teams under constant alerts, require significant effort to maintain lists of rules, and don't provide protection against unknown threats like zero day vulnerabilities. Using machine learning, Lacework automatically learns activities and behaviours unique to customer environments and surfaces anomalies and true risks that matter most — removing alert fatigue and reliance on constant rule writing while also providing more complete protection against unknown threats.
Lacework delivers one of the most uniquely valuable solutions that the IT and security industries have seen in recent years and I was thrilled by the opportunity to lead the team across EMEA.
What are your priorities for the company in terms of business expansion?
In just the last year alone, Lacework raised two record-breaking funding rounds totaling nearly $2bn and we've added extremely talented individuals like David Hatfield, Jay Parikh, Úlfar Erlingsson and Arash Nikkar, to name just a few. We're also already seeing more than 3x year-over-year revenue growth, a 3.5x year-over-year increase in new customers, and more than 3x year-over-year employee growth worldwide.
So it's safe to say I've joined the company during a period of hyper-growth! We only just opened up our operations in Europe in June, so I'm focused on continuing to build on our growth in the region, prioritising the UK, France and Germany in the short to medium term.
I'm particularly excited by the opportunity to develop our channel in the region. Lacework is a channel-first company - we simply cannot realise our full potential as a company without the support of outstanding and diverse channel partners. Building a deep bench of equal partners who can grow their business with us for the benefit of customers is one of my top priorities.
In your opinion, what have been the biggest transformations in the world of technology in the past 18 months?
The past 18 months have been challenging and transformative for businesses in most sectors. The world of technology and enterprise has seen incredible digital transformation during this period, with change happening at a much greater pace than we could have predicted. As the world becomes increasingly digital-first, more organisations than ever before are in tune with the need to prioritise cloud infrastructure and security - and this has further expanded the attack surface. The Lacework Cloud Security Outlook Report which we launched earlier in February, found that 88 per cent of organisations felt the security of their cloud environment was going to be increasingly important over the next year. Yet, well over half (57 per cent) admitted that the number and complexity of security tools was creating significant inefficiencies, making it difficult to guard against threats. There's a clear discrepancy between the two, and overcoming this issue requires unique data-driven solutions.
How do you think cloud security will change over the next few years?
Companies are moving more workloads to the cloud to take advantage of the scalability and flexibility it offers. At the same time, they're facing an ever changing and rapidly increasing set of attacks squarely targeting cloud adoption. Customers are seeking security solutions that help them manage the scale and complexity of their cloud environments and guard against threats such as ransomware and zero day vulnerabilities. As these threats become more sophisticated, they expose gaps in security tools and approaches that have been lifted and shifted to the cloud. Over the next few years we'll see more demand for approaches like the data-driven approach of our Polygraph Data Platform, which provides continual end-to-end monitoring of cloud runtimes to help customers understand all of their environments and stay ahead of these threats.
What should channel partners be doing to stand out from the crowd when it comes to innovation, speed and security?
Customers move to the cloud because they want better infrastructure that's cheaper, faster, and makes it easier to experiment. The tools that they use in the cloud need to help enable this experience - they can't be simply lifted from the on-prem world and dropped into the cloud. Channel partners who understand this and embrace new data-driven approaches like ours that are built in and for the cloud have a unique opportunity to stand out.
We're committed to growing our business alongside channel partners, which are an incredibly important part of our ecosystem. The cloud security market is ripe to be disrupted and part of that disruption is going to come from partners looking for modern technology companies and platforms to work with.
Our Lacework Partner Program is designed to help our channel partners take advantage of the massive opportunity in the cloud space and work with us to bring our technology to customers. It's flexible to meet partners where they're at while also providing things like deep technical enablement and marketing incentives that make it easier to engage in the market.
Our momentum over the past 18 months is a clear indication of where the cloud security market is heading and we want to support channel partners who share our same vision with regard to innovation, speed, and security in the cloud. This program allows us to do that.
How important is being data-driven when it comes to cloud security? Security is a data issue, so being data-driven is central to cloud security. That's why we've taken a data-driven approach to automate the understanding of vulnerabilities in tech stacks, compared to the manual method of setting up rules and keeping them updated in cloud environments that are constantly changing. Customers want a platform that helps them take advantage of the benefits of the cloud and doesn't block the speed, flexibility, and innovation they're hoping to achieve. Our platform is driven by data — not rules — delivering precise, actionable alerts with the context customers need to investigate, remediate and get back to innovation. It's one of our biggest advantages as an organisation.
This post was funded by Lacework.