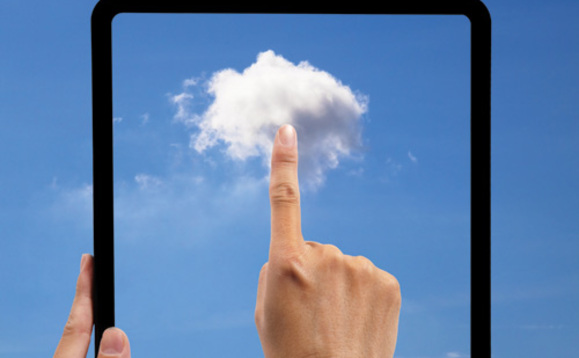 Over the last decade, but especially evident during the previous two years of the pandemic, it's become clear that a digital-first mindset is the only way for businesses to remain competitive. And the only way to deliver on being a modern, digital company is for organisations to move towards being cloud native.
The figures speak for themselves. Cloud revenues are set to soar to new heights in 2022. In fact, analyst firm IDC anticipates that the cloud services space market will grow from $127.1 billion in 2021 to $338.3 billion in 2025, at a five-year CAGR of 28.8%.
We're also seeing this growth reflected at Kong and are expanding the scope and value of our offerings to meet the needs of the $100B cloud connectivity market opportunity that is stemming from a number of different directions.
Global 5000 companies are accelerating the transition to becoming digital enterprises, as they embrace hybrid and multi-cloud architectures that provide greater agility, resilience and flexibility than the monolithic architectures of the past.
Additionally, Platform-as-a-Service (PaaS) companies such as AWS are encouraging developers to take a cloud-native approach when designing their applications. The message is clear: a shift to the cloud should be seen as an absolute priority for anyone who's still not yet made the leap.
While a major recalibration of an organisation's modus operandi takes time and can result in teething problems - more often than not, cultural ones, as well as technical - the reasons for a pivot to a cloud native approach are manifold.
Enterprises are always seeking to shorten time-to-market with minimal disruption to services.
A cloud native approach, where resources can be allocated depending on need and leveraged at the touch of a button, allows companies to embrace agile ways of working, incorporate the best practices in DevOps, and push out updates on the fly.
What's more, cloud native organisations are able to achieve these benefits without enormously increasing the cost of physical infrastructure, and, with careful management, businesses are able to use cloud services to better plan for their finances, too. Decentralising infrastructure and moving towards cloud native jettisons costly service plans as well as real estate for physical data centres, and additionally, helps companies beat vendor lock-in with the knowledge that they can chop and change their plans or providers to suit their needs.
But becoming cloud native requires a rethink in how an organisation builds, deploys and runs its software. This begins with isolating services within applications, and moving towards decoupled and secure microservices using APIs.
Cloud native infrastructure needs automation through continuous delivery and containerization can help bring a greater level of consistency, elasticity and predictability when building software.
Take First Abu Dhabi Bank (FAB), the largest bank in the United Arab Emirates.To meet the speed of the evolving industry, the bank adopted a microservices-based architecture to accelerate development, improve business agility and enhance overall customer experience. By retiring its legacy equipment for containerized architecture, it also cut operational costs by 57 percent.
This kind of transformation is no longer as daunting as it once may have seemed. Kong is available on AWS, so organisations can scale up and down based on their business requirements - and are no longer bound to what their infrastructure can handle when making business decisions.
"Application connectivity and APIs are becoming increasingly important for customers," said Ryan Broadwell, Global Director, ISVs at AWS. "For application developers, sidestepping potential cost and time burdens of physical infrastructure is critical. By working with Kong to deploy on AWS, we're excited to see customers enjoy the benefits and efficiencies of developing in a cloud-native environment, and look forward to seeing the innovation they unlock."
The first step towards becoming cloud native is to identify the requirements of your organisation; the last thing any business needs is to race towards new technologies for the sake of it. This can result in dangerous, runaway costs - especially if a public cloud resource isn't allocated intelligently and according to need.
Survey your organisation to get a clear picture of the state of play of existing infrastructure, and chart out a course towards achieving your end goal, bit by bit, to minimise risk. Decision-makers should be informed by staff at the coal-face of day to day operations, and ask questions such as: what tools do developers, security staff and operations teams need to do their jobs better? Where could automation save precious time and cut down on laborious manual tasks? Will these tools be interoperable, and where do these fit in with retiring legacy equipment, or the new cloud platforms being brought on board? How much of a role do open source technologies have to play, and will your organisation need to institute cultural or learning programmes to up-skill staff?
To learn more about how Kong and AWS are partnering to help organizations like yours around the world to benefit from modern, cloud native technologies visit this page here.