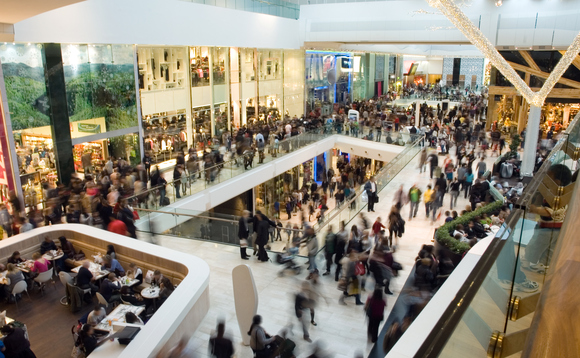 As modern technology fashions a new shopping experience, fresh challenges are being rung up for the retail industry. Thanks to technological advancements such as the Internet of Things (IoT), digitization and artificial intelligence (AI), today's retail experience is no longer one-size-fits-all.
Today, the customer experience often represents the key to success, regardless of whether the shopping platform is web, mobile or physical storefront. Not only are shoppers in new places, but consumer expectations are rising around real-time access to merchandise, order information and anytime-anywhere services. As a result, there is more pressure than ever for retailers to ensure continuous uptime and high availability.
The uptime requirement of retail IT systems is essential to the continuity of operations. Checkouts, goods inward systems and POS terminals must be protected from unexpected downtime and data loss in order to ensure business continuity. Systems such as inventory management, workforce management, supply chain management, and transaction processing are equally vital. Retailers who can effectively store, manage, administer, and protect the data within their shopping environments have the opportunity to maximize new technologies and optimize sales. However, modern technology is not without its risks. Potentially devastating downtime threats, intensifying security concerns and essential remote management requirements are forcing organizations to rethink how they will implement a strategic, end-to-end approach to power management in these new environments. Uninterruptible power supplies (UPSs) and other power management products provide a compelling value proposition to keep retail IT infrastructure up and running. Yet managing this environment requires careful planning and deployment of the proper solutions.
When it comes to ensuring power protection in today's retail applications, there's a new shopping list of requirements, with the ability to "set it and forget it" topping the list. While retailers may recognize the need to secure power in edge and distributed IT environments just like they would an enterprise data centre, they face an additional challenge: most of these locations will not have an IT pro on site. For that reason, power protection solutions that decrease the complexity of retail operations and reduce or eliminate the need for human intervention are proving vital for edge applications. Retailers need solutions that allow them to gain visibility into their power protection infrastructure and proactively respond when needed; keep operations up and running without interruption at stores; and ensure that salespeople remain focused on selling, rather than on attempting to remedy power ailments.
With few retail employees are well-versed in technology, there is a growing need for power systems to run seamlessly, making remote management capabilities and PDUs essential. From delivering secure edge application updates to debugging in the event of an issue, remote capabilities eliminate the need for skilled personnel to be on site to deploy and manage the solution on a daily basis.
Meanwhile, switched outlets on both rack PDUs and UPSs allow IT pros to quickly perform tasks such as rebooting a locked-up device. Furthermore, because hardware is often installed in a network closet or remote location, a UPS's blinking LED warning could easily go unseen, further underscoring the value of remote notification and alerts provided through power management software.
Highly reliable UPSs and enclosures are essential for retailers demanding small power systems in close proximity to network switches and other devices that facilitate connection to cloud. The market has seen an upsurge in decentralized solutions. As IT priorities shift and more retail organizations invest in edge and distributed infrastructure, these firms need reliable solutions that can operate with minimal on-site support, increasing security and enhancing business continuity.
By enhancing the battery performance to handle the edge computing load requirements, lithium-ion batteries offer an eight- to 10-year life cycle compared to traditional valve-regulated lead acid (VRLA) batteries, which generally need to be replaced every three to four years. As a result, they reduce maintenance and replacement requirements that aren't aligned with other IT refresh cycles.
The proliferation of smart, connected devices and ever-expanding server-gateway connections has created an unprecedented opportunity for hackers and cyber criminals. It is essential to ensure that power protection solutions remain secure and resilient, concerns that manufacturers are now addressing in their UPSs, network cards, software and power distribution units (PDUs) to provide cybersecurity technical requirements for embedded devices, network components, host components and software applications.
The Eaton solution: The UPS portfolio provides unmatched power performance, backup protection, efficiency, and scalability across the solutions. For standard stores, the 9PX UPS is an ideal solution delivering double-conversion protection with 40% less energy usage.
In smaller stores, the 5P and 5S UPSs are a cost-effective line-interactive backup power solution for small and medium businesses with PCs, POS applications and IT & networking devices. Discover the dependable and proactive service from Eaton and make a positive impact on your environment.
This post was funded by Eaton.