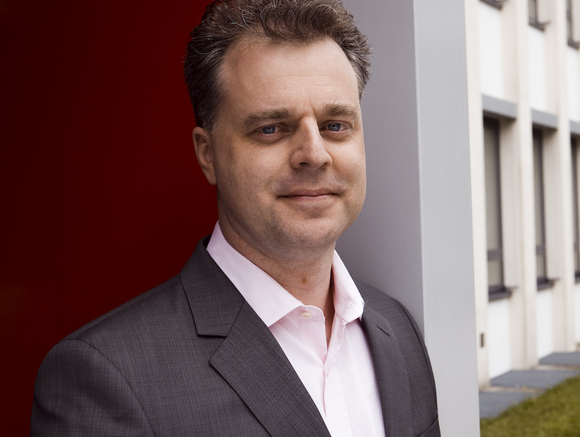 Tell us more about Atos Unify and the current landscape of the communications industry
Atos Unify helps enterprises work from anywhere, using best-in-class communication, contact center, and collaboration tools. We connect the entire workforce to foster rich and meaningful conversations across channels, platforms, and media - for a mobile, real-time, and collaborative way of working. Our aim is to provide a fully integrated end-to-end experience through the blend and orchestration of best-in-class technology in a multi-vendor environment. We are in a unique position to do so as we combine our own portfolio with strategic partner offerings to address various end-customer needs in many verticals and in different stages of their digitalization journeys.
When it comes to market trends, the "new normal" is speeding up the shifting to cloud and the process of digitalization. The pandemic forced businesses and organizations to move from 10% to more than 90% remote work overnight. Some companies are already fully digitalized, while others are forced to quickly respond to market events and reshape their processes in order to adapt and embrace the digital transformation and stay connected. More than ever, resilience and risk mitigation strategies are a must-have for businesses and organizations for them to securely navigate through the fast-changing landscape.
Furthermore, not all companies are able to shift their entire workforce to work from home. There is still much more to be done for around 2.5 billion frontline workers globally, who work on shop floors, deliver goods, teach our children, save our lives and help us keep up with our day-to-day activities. Atos Unify brings innovative solutions that aim to design and deliver integrated collaboration experiences that bridge the gap between knowledge and frontline workers. Organizations that overcome this challenge reap the benefits of having a truly connected workforce as the backbone of their operations, allowing their employees to be more productive and focus on addressing customer needs without the frustrations and downtime of siloed IT workflows.
Another crucial task for all businesses and industries is to provide great employee experience and workforce safety. In this regard, social responsibility, digital inclusion, and sustainability are no longer "nice-to-haves", but core requirements in today's business world.
How is Atos Unify addressing these changes?
We pride ourselves on providing organizations around the world with comprehensive pathways to all new working models through excellent transition management and support services. We offer bespoke vertical cloud integration strategies, allowing organizations to address the barriers dividing their workplace environment by spanning multiple platforms that mask the underlying complexity and ultimately prevent better business outcomes.
Speeding up the journey to cloud and leveraging existing investments is a priority for many organizations. We also recognize that not all companies are able to complete their cloud transition today due to compliance and regulation challenges, amongst others. There isn't a "one-size-fits-all" approach to cloud migration and digitalization - we aim to support our partners and clients at every step of the way with the right portfolio, deployment models, and commercial options to address individual business requirements that enable organizations to move at their own pace.
We complement our well-established OpenScape portfolio landscape with market-leading cloud solutions from strategic partners, including Unify Office, Unify Video and Unify Rooms by RingCentral; Contact Center powered by NICE, Critical Event Management solutions by Everbridge, and mission-critical and vertical solutions. Our managed services approach delivers unprecedented hybrid and cloud communications and - essential for cybersecurity - does so in a way that allows a simplified and manageable governance model.
Why partner with Atos Unify?
Atos Unify is a global player with local expertise - we understand our partners' culture and speak their language in almost every country on the planet. Partners benefit from our leading expertise in remote and distributed work offerings, security and regulatory demands, business environment integration and transition management. Our portfolio evolution strategy is designed to expand our partners' solution kit with competitive offerings that strengthen customer loyalty and enable additional vertical and horizontal plays for them to explore. Partners are able to offer organizations of all sizes a full set of deployment options - on-premise, hybrid and cloud solutions through various commercial models.
Thanks to our hybrid models, partners are able to maximize existing customer investments and create meaningful value-add through an overlay of innovative solutions for a consistent experience in a multi-vendor environment. Our partners are also able to leverage the expertise and skillsets of their workforce in the provision of professional services alongside our support teams.
We want our partners to grow their business alongside a vendor they can trust. We are focused on delivering excellent partner support - training certifications, sales enablement sessions, marketing kits alongside continuous efforts to improve partners' capabilities to go to market fast and easy through programs designed to help partners win against their competition. Our regional teams aim to provide strategic guidance and act as your business advisors.
What do you consider to be the main USPs for customers?
We help our customers address their most critical needs while maintaining business continuity and leveraging their investments to mitigate business risks. Our communication and collaboration solutions offer industry-leading scalability, reduce TCO and improve customer satisfaction within all working models - in the office, at home, or on the go.
The simplicity, speed, flexibility, and choice of deployment and delivery allow our customers to manage their digitalization journey in a way that is right for them at this moment in time, while still allowing organizations to plan for the future and benefit from our key expertise in change management.
Our powerful ecosystem of strategic and technology partners is enabling us to orchestrate customers' existing IT landscape and business applications to provide value-add through prebuilt integrations. Customers in different industries can add value via further integrations with the wider Atos Unify portfolio, such as vertical and mission-critical solutions. This allows customers to combine the collaboration workflows between knowledge and front-line workers and their customer engagement use cases.
What is in the works in 2022 for partners and customers?
After collecting feedback from our partners and customers, we have set out to provide updates to our major OpenScape solutions. We will elevate our existing communication platforms to the next level by upgrading Unify Video and introducing our new telephony connector Unify Phone for an outstanding collaboration experience and device-agnostic delivery of mobility capabilities in a hybrid environment. We believe this is key to allowing partners to respond to customers' challenges and support them through the stages of their customers' digitalization journeys.
We have now extended our "Advance your pipeline" program for all Unify Cloud portfolio partners until September, 2022. We offer newly certified partners the unique opportunity to onboard and directly start earning rewards for their registered deals. We are also running a separate program aiming to provide partners with free demo licenses to use internally as the best way for their sales teams to experience the gains first-hand and reduce time to market as a new partner.
We are also introducing our new mission-critical and vertical solutions Critical Event Management and Virtual Care Collaboration Services to the channel.
It's an exciting time for us and we are eager to share more about all the new opportunities we have in store for partners. We are organizing a webinar "Why Advance with Atos Unify" on May, 5th at 11:00 CET, so I am taking the opportunity to invite everyone who is interested to join us!