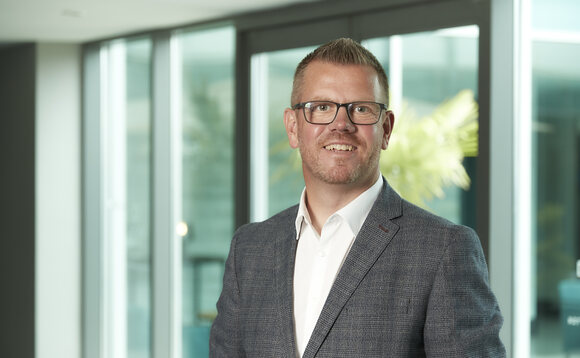 What are Agilitas' sustainability goals, and what steps have you taken to improve or minimise your carbon footprint?
Agilitas' sustainability pledge was formed in 2021 and is built on over 30 years of building a circular economy in the Technology sector. Sustainability is in the DNA of our Inventory-as-a-Service solution that is focused on minimising technology hardware waste by adopting a reuse, rework, recycle approach to the provision of technology, creating a greener ecosystem for our planet, people and partners.
In terms of the 'Planet', we have formed a strategic partnership with environmental firm Ecologi who are a leader in carbon reduction projects. As part of our commitment to reduce our carbon footprint, Agilitas has already planted circa 5,000 trees in the Agiliforest with a goal to reach 100,000 by 2026. This means for those team members travelling to the office we are already climate positive in terms of their impact on the environment. When we look towards our 'People' this is about building a sustainable culture that every Agliteam member believes in and contribute to. A recent example of this was a litter pick we organised with our partner Highgate IT who shares the same values as Agilitas when it comes to the environment.
It's impact events like these that really start to build momentum in creating a culture around the core principles of ESG, not only across our own team but that of our partners. From a 'Partner' perspective its about Agilitas supporting our channel partners with sustainable solutions and services. This incorporates our e-Ventory Charter which provides partners with a more sustainable inventory management process focused on reducing e-waste. In addition, Agilitas has also expanded its local supply chains and increased access to automation in order for partners to self-serve.
How can Agilitas help channel partners in becoming more sustainable?
Agilitas commit to providing a sustainable, digitalised supply chain that is focused on repairing technology devices in order to reduce single-use tech that is often disposed of and replaced every time. This allows our channel partners and their end user clients to significantly reduce carbon footprints and work towards the nation's crucial ambitions for net zero carbon emissions by 2050. Accessing Agilitas' localised supply chains not only enables channel partners to reap the environmental benefits, but it also delivers cost savings and increased product availability in a market where the microchip shortage has had a significant impact.
It is also important to state that like many others new to setting their sustainability goals, Agilitas don't have all the answers when it comes to this area as we continue to learn on the job, raising awareness through our network of partners.
What is your advice to channel partners who want to begin their journeys towards net zero?
My advice would be to start small and understand what works best for your business. Its all too well making bold statements around significant sustainability goals, but if your business doesn't have the right culture and resources to achieve those goals then it can have a negative impact. Speak to the wider business community alongside your customers to understand your own purpose in a drive to net zero.
It is also useful to research who you want to form strategic alliances with and who can assist in building the key metrics to monitor and report your progress. For example, Agilitas has built partnerships with the likes of Ecovadis and Ecologi to assist us on our journey. Also, look to identify key people in the business who are passionate about sustainability and give them the autonomy to make decisions and drive the agenda as its your people that will really make the difference. Finally, I would also encourage companies to continually evaluate their approach and adapt where necessary, as this area is innovating all the time with so many new approaches being introduced on a regular basis.
What are the biggest challenges facing the tech industry from a sustainability standpoint?
It's no surprise to hear, that the tech industry who pride themselves on driving digital transformation efficiencies has been built on hardware and process inefficiencies for years. Traditionally, vendors have pulled all the strings when it came to product lifecycles and refresh schedules. However, the world has changed, and delivering a business outcome is not the only priority on the agenda.
Sustainability, Microchip shortages, e-Waste, Brexit, COVID and a multitude of other external influences have meant tech firms have had to re-invent themselves in recent times. This has meant hardware refresh cycles having to be increased from 3 years to 5 and 7 years+, Cloud services having to be more transparent on the impact their datacentres are having on the environment and understanding how hybrid working can work for each individual business.
How much progress has the industry has made over the last five years, and are you optimistic that the IT channel can drastically reduce its emissions in the years ahead?
There has been more progress made over the past 12 months than over the previous 5 years in terms of IT Channel businesses setting out specific sustainability goals on their journey to net zero. Everyone I speak to in the industry has now implemented some form of pledge to support a more eco-friendly circular tech economy.
Obviously, some businesses are further advanced than others in their sustainable evolution. However, I'm very optimistic that as a collective the industry will work collaboratively to dramatically reduce its carbon emissions over the next 5 years.
How can channel partners collaborate and work together to achieve their sustainability goals?
The Agilitas ethos around sustainability is to 'Act with Impact' which means we all have to get out of our comfort zone and lead by example when it comes to making a difference. Talking to many of our channel partners about what they are doing when it comes to sustainability and building a more circular economy, it is very apparent that everyone is on the same journey and therefore are very open and transparent in sharing their ideas and approach. My advice would be to approach those people and businesses who have inspired you to start your journey to net zero.
Collaborating with like-minded people is very empowering and as a Technology Channel we are experts in collaboration and building eco-systems. For those thinking about starting their own sustainability journey, I recommend you get out there and start making your own contribution today, you will be surprised what you can achieve.
Richard Eglon is chief marketing officer at Agilitas