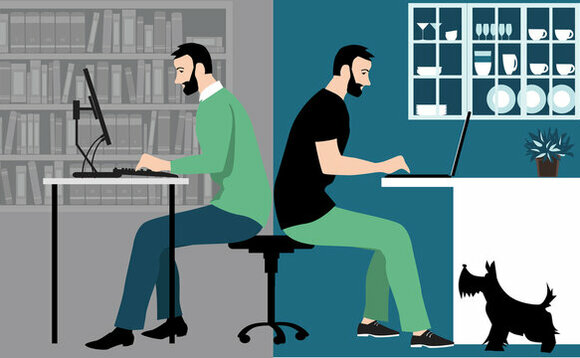 In another of our 'Meet the Shortlisters' series for the 2022 Sales and Marketing Awards, CRN catches up with Jo Laking, senior director of B2B sales at Adobe, to talk about being open to change, hybrid working and the importance of looking after staff. Adobe has been shortlisted in three categories this year; Best Partner Programme, Best Company to Work For and the Over and Above Award
How has your business evolved over the past year? Has the pandemic changed how you plan for the future and how you view and execute sales & marketing strategies?
Like most businesses, we've had to evolve - anyone who works in IT knows change is the only constant! The pandemic accelerated digital transformation for all our partners and customers and made us all realise how plans need to be flexible as so much can change so quickly.
It also shed light on the diversity of work experiences across teams and individuals, both at Adobe and within our partners. From Adobe's perspective we're empowering individuals and teams to figure out the working cadences that are best for them. I think the main change to our sales & marketing strategies is that we're now even more open to change. We know how quicky economic and global conditions can change the needs of our partners and customers, so we're now much more flexible and open to change.
With many firms insisting staff return to the office for at least part of the week since the pandemic ended, how is your company operating in 2022? Is it a mix of homeworking and office working? Or fully office based?
The pandemic has changed the future of work for Adobe - we're now a hybrid model. We're focussed on being digital first, flexible, gathering for moments that matter and expanding remote working.
How do you keep your staff motivated? Do you have any special incentives/schemes that they take part in?
Adobe's success is down to our people and our culture. Our team works really hard to make sure Adobe is a place where everyone can bring their whole selves to work, live our core values, and create the careers we've always wanted. We pay close attention to employees' needs and come up with better ways to support them and their families through healthcare benefits, regular Global wellness days, wellness reimbursements, and more. Our Benefits and Wellbeing, Compensation, and Global Mobility teams champion inclusive and enriching benefits that make life easier for everyone.
How have you managed to stay close to your partners and customers over the past year?
We've tried to create a community with our partners particularly - we've created events and exec engagement opportunities to bring partners & customers together to share learnings and upcoming developments - both virtually and now happily in person. We also listen to our partners and customers - we have regular pulse surveys and discussions so we understand what is working for them throughout the year and work closer with them on their plans.
What have been some of the biggest challenges for the channel in the past year in your opinion?
I think adapting to evolving customer needs is the biggest challenge for our partners. We know that the role partners play in the customer buying journey is changing - partners are seen as a trusted advisor, but now customers are looking for even more from them. As customers start investing in new technologies, they want to leverage those investments to improve efficiencies, transform their businesses and drive true innovation. Partners need to respond to these changing customer priorities, build expertise in new technologies and business transformation.
What are you most looking forward to in the coming year?
We're working on plans for FY23 for our partners and really enjoying bringing together a task force to drive change and uncover new ways of working!