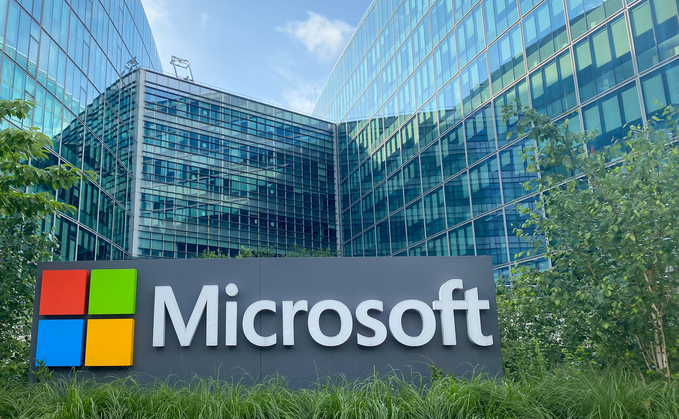 The services provided by distributors are even more valuable in the hybrid working era. IT teams need all the support they can get to keep employees productive, connected, and secure. Successful modern technology strategies depend on forming the right partnerships with the right distributors that you can trust to understand and align with your objectives.
CRN spoke with Orla McGrath, Global Partner Solutions Lead at Microsoft UK, to learn about how Microsoft is approaching the new world of work, as well as the benefits of purchasing from authorised distributors.
What changes have you seen in customer/buying behaviour recently?
It goes without saying that the nature of work has changed. As we settle into new working patterns post-pandemic, this brings new challenges and pressures for IT teams.
Providing the right tools and processes is vital in keeping employees productive, connected, and most importantly, secure. In fact, from CRN's recent research which surveyed 150 IT leaders, their most important considerations when implementing software are cost, support, deployment, and authenticity.
For businesses to empower remote, hybrid, or in-office workers, utilising the correct technology is key to this. Neglecting to implement the right software or service support means organisational success may suffer and risks can rise.
How is Microsoft addressing these changes for their customers and channel partners in line with new consumption and technology trends? Has the strategy changed?
Hybrid and remote working demanded swift digital transformation across most, if not all industries.
People are working on corporate networks and home networks, moving fluidly between business and personal activity online thanks to technologies intertwined with both aspects of our daily routines.
What this means for organisations is that the corporate network is suddenly without firm borders. As such, patching support and upgrades are more important than ever, and already time-poor IT teams were particularly stretched during the swift transition.
From CRN's research, around half of respondents at least somewhat agree that hybrid and remote working has made software distribution and support more challenging at their organisation. Again, this stresses the importance of a reliable channel partner.
What are the benefits of purchasing genuine software? How can users and managed service providers avoid non-genuine software?
Software forms the backbone of communication with customers, partners, suppliers and employees. Despite this, organisation may still choose non-genuine over genuine software due to lower cost and seemingly small difference compared to genuine. However, this choice can have serious business implications.
Unlicensed software can contain viruses and will be void of robust security to detect it. Implementing counterfeit software makes organisations vulnerable to grave threats and the ramifications can be detrimental. As such, ensuring software purchases are genuine is critical to building confidence, to help provide the security, support and updates businesses need to grow securely.
What are the benefits of siding with authorised distributors?
Opportunities are growing and so is competition, companies the world over are looking for partners which are trustworthy, follow the right standards and possess the capabilities to offer world class services.
Targeted support is a key feature of buying from authorised distributors of software, forming a direct partnership that enables automatic available security or product updates, delivering faster, performant services. Downtime is significantly minimised when updates are patched directly and reliably. As all organisations are aware, cyberattacks are pervasive, so IT teams must defend against viruses, spyware, ransomware, and more.
As we have observed, sometimes non-genuine software can be tough to spot. Because of this, purchasing from dependable, authorised distributors is paramount. It is important for organisations to form the right partnerships with sellers that understand and align with organisational objectives and technology requirements. At Microsoft, we have tools in place to help our users understand and identify if software is genuine, ensuring a robust security posture, productivity and most importantly, peace of mind.
To learn more about CRN's research into the benefits of genuine software, read the full report.