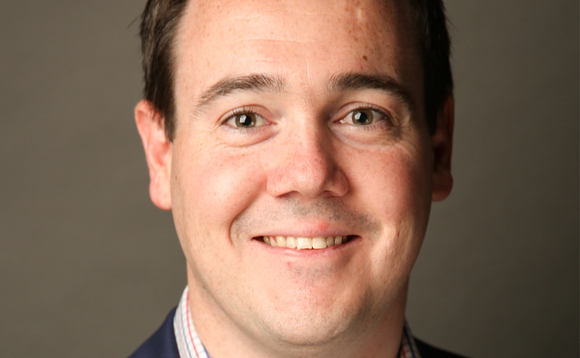 In the latest of our 'Meet the Shortlisters' series for the 2022 Sales and Marketing Awards (SMAs), CRN catches up with EOS IT Solutions' COO Brendan Strain (pictured), to discuss his firm's ambitious growth plans, in-house collaboration initiatives, CSR, and post pandemic customer and partner relationship building, plus much more. EOS is shortlisted in the Best Company to Work for (£101m+) category
How has your business evolved over the past year? Has the pandemic changed how you plan for the future and how you view and execute sales & marketing strategies?
We are comprised of over 1000 employees across the globe. Our team is rapidly expanding on a global scale with an increase of over 25 per cent in the last year. Due to this expansion, we needed to find efficient ways to communicate with the global team and keep everyone up to date with the business' progression. The All Hands initiative was introduced in 2021 - where all team members meet virtually for a business overview with leadership. This is a space where everyone is heard and encouraged to put their questions and ideas forward to leadership.
We adapted our sales approach to evolve with the new way of work. The team understands the challenges customers now face by experiencing these hurdles first-hand. The pandemic not only taught us how to think on our feet, but to also dive into the development of the technologies that strengthen communication. On top of increasing internal and external connectivity, we have hosted several in-person sales trainings and account reviews to evaluate direct approaches to business growth with individual leaders and respective accounts in AMERS, EMEA and ROW. Cloud-based software has since been introduced, allowing the team to track performance and showcase progression in real time.
Another facet of sales training and development was dedicated to organising webinars with partners. This helped to inform both the sales team and customers about the technologies EOS offers and gave everyone a chance to liaise directly with our vendors. Moving on from this phase, vendors continue to attend sales meetings to keep everyone engaged and to build relationships.
Our marketing department embraced the opportunity to refresh resources for the organisation over the past two years. The expansion of marketing materials now covers everything from internal communications to customer-facing collateral. EOS' company-wide business needs were revisited, which allowed for the team to focus on areas we may have lacked resources or context.
Like any organisation, our team understands there is always room for improvement. We welcome the challenges and are inspired by the ever-changing IT industry to expand knowledge, streamline processes, and build the EOS brand with the goal of increased global exposure/market penetration.
With many firms insisting staff return to the office for at least part of the week since the pandemic ended, how is your company operating in 2022? Is it a mix of homeworking and office working? Or fully office based?
As a global organisation, it was imperative for us to have a range of working location options to accommodate all employees with retention at top-of-mind. We recognise that every individual's work-life balance changed over the course of the pandemic. We continue to offer flexible working with teams comprised of office-based, remote, and hybrid work set ups - something to suit everyone's needs.
EOS encourages team members who reside near our global hubs to work from the office, as the open floorplans of our offices give our teams the perfect opportunity to collaborate across departments. Collaboration helps teams to understand the demand of different business sectors, helping everyone work in sync with one another. For those outside of the office, collaboration tools are a key asset. These tools keep all remote workers connected to those working in the office.
How do you keep your staff motivated? Do you have any special incentives/schemes that they take part in?
Leadership encourages team members to develop their careers by outlining a strategic path, including opportunities for additional schooling and training from a range of industry-standard training bodies. This keeps team members motivated to work towards their individual goals as well as the goals of the overall team.
Leadership trusts team members to explore innovative ideas to improve internal communications and business initiatives - giving everyone the chance to have their ideas seen by the wider team, and inspiring others to do the same. Employees are also encouraged to try new things and show interest in various aspects of the business that may not necessarily fall within their current role. Helping teams to collaborate effectively and gain a better understanding of the business.
Our internal value awards initiative gives team members the chance to nominate their peers for their hard work and dedication over each quarter this motivates staff to meet EOS' core values of; Teamwork, No limitations, Passion, Continuous Innovation & Integrity.
We launched a new success story series in 2022 that features interviews from team members who have had significant progression in EOS. This gives individuals the chance to share their stories and empowers them to progress within their roles.
Being a global company also comes with benefits; team members can travel globally and meet new people from different cultures including customers, partners, and other global team members.
A 'Global Sales Kick Off' event was held at our Northern Ireland HQ in October. Members of our Global team travelled to Ireland to participate in a range of events that gave the team a chance to collaborate in person with people they would normally only see virtually. This also gave the wider team the chance to see our new HQ and how our business has developed over the years.
How have you managed to stay close to your partners and customers over the past year?
Our partners and customers alike are key to our success, so it was crucial for us to uphold these relationships during lockdown. We see our clients as not just as customers but also as friends and invite them to different events to build relationships with internal stakeholders. While everyone was working remotely, we hosted several webinars and virtual events, to keep everyone connected.
As we begin to explore face-to-face events again in 2022, we recognise that not all customers and partners are the same, so we organise bespoke events such as conventions, intimate group events, and sponsorship to partner events.
In June of 2022 some of our global team headed out to Las Vegas for global exhibitions. We utilised this opportunity to meet up with many of our customers and partners at different events during these conventions. This gave our team the chance to meet customers in person and to introduce them to partners who may be included in some of their projects. This gave everyone the chance to build strong relationships with stakeholders and demonstrate our trusted transparency.
Our high-touch model also means that all customers and partners have C-Level engagement across all projects. This gives customers full visibility into EOS' business and culture, including loyalty from all parties.
What have been some of the biggest challenges for the channel in the past year in your opinion?
The biggest challenge in our opinion has been the unknown/constant changes that the pandemic presented. Internally this caused challenges as no one was sure what the 'new normal' would look like coming out of the pandemic. Many of our teams' circumstances changed in the 18 months we were in lockdown. As a business, we had to adapt to keep up with the changes and accommodate everyone's needs when returning to the workplace. This was not just felt by EOS but all partners and customers faced the same challenges whilst tackling day-to-day responsibilities.
The difficulties were also felt through the channel when it came to recruitment and hiring skilled professionals. Our business was continuing to grow rapidly, and the job market was extremely arduous, making it difficult to recruit skilled workers. Recruiting teams incessantly searched for talent to keep up with the business' accelerated expansion.
To combat this, we reintroduced our assured skills academy, run by the Department for the Economy. This offered a training course for individuals to gain insight into the industry, as well as gain industry-standard qualifications. At the end of the course, successful individuals were offered full-time positions within the business.
What are you most looking forward to in the coming year?
As the company continues to flourish, we are excited to watch our teammates grow in their roles as well as invite new talent to join the team. Our team members are a vital asset to the business, and they are the key to EOS' success thus far. We thrive off watching EOS team members develop alongside the growth of our shared business success.
We are continually upgrading and integrating new systems and processes to streamline procedures. Leadership is inspired by seeing internal projects come to fruition and sharing the impact it has on the business as a whole.
As the world opens up again, we look forward to meeting up with our partners, customers and global team again in person. This includes our team being able to start visiting conferences/exhibitions to keep on top of all new technologies being released to the world. We anticipate welcoming people to our state-of-the-art HQ in Banbridge which opened during the height of the pandemic.
EOS is currently placing a key focus on Corporate Social Responsibilities and have several projects planned over the coming years to reduce our carbon footprint and to make EOS a more sustainable business.
We are truly thrilled to see the EOS brand develop in the next 12 months and beyond.