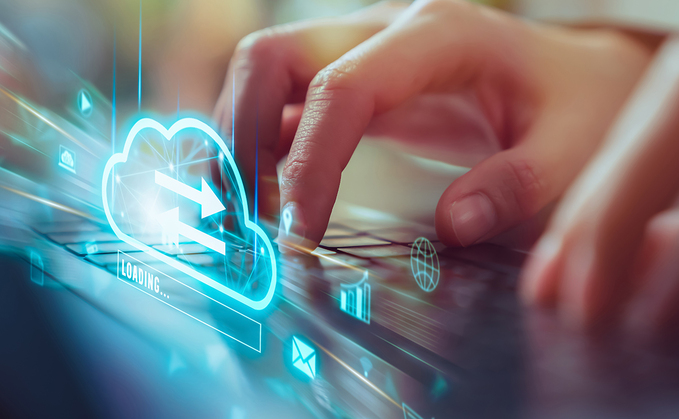 With thousands of MSPs in the UK, it can be a challenge to differentiate your own service offerings to end users. This new path can open up and you can become the trusted business partner that your customers can't function without in the cloud first world.
At the same time, extending your portfolio to tap into new opportunities to generate revenue and margin can be a chicken-and-egg scenario between balancing the upfront costs of infrastructure, software licensing and skilled technical resources with the market opportunity in front of you.
Time to value is of paramount importance and often, traditional solutions suffer in this area.
With adoption of M365 continuing to go from strength-to-strength in the UK, there is a huge opportunity for MSPs is to add additional value to help customers migrate, protect and govern the data within the platform - not to mention the need to drive user adoption through intelligent insights and training.
The ideal scenario for MSPs and VARs is to be able to go to market quickly with a service offering that solves these customer challenges but which does not require huge commitments in both time and energy to onboard and which can be delivered within a single platform tailored already to the service provider for their management.
New, recurring revenue streams for MSPs
According to Forrester Research, for every pound an organisation spends on Microsoft subscriptions, they are spending up to £9 within the partner ecosystem for services and add-ons. That market baseline already presents a significant opportunity for resellers.
With the market having shifted towards remote and hybrid working in a large part through the consolidation and collaboration provided by Microsoft 365, it becomes all the more vital for partners to continually reappraise their value and solutions to their customers.
This can hinge on whether their managed service portfolio is optimised to add value to cloud migrations, deployments and ongoing adoption efforts - MSP's and VAR's need to find margin and service offering to augment legacy on premise value propositions.
The opportunity our partners such as Bytes, Softcat and Ultima are finding is that many of their customers are starting to or are thinking about migrating to M365 without proper governance, security, or data protection in place.
Furthermore, upfront redundancy, obsolescence and trivial (ROT) analysis needs to be conducted to understand what data / information is present, is active and used, or is redundant and which needs to be migrated. Even for customers that have already heavily invested into M365 adoption, ROT analysis can be performed on existing datasets within M365 applications as well as the Power Platform.
We all have customers that have IT departments that are struggling to manage M365 / cloud adoption at the same time as maintaining levels of security and governance.
More often than not, it is becoming the role of the VAR or MSPs to educate and support their customers into managing these risks, providing more optimised / streamlined solutions with higher levels of integration and completeness with M365 and at the same time saving their customers money and operational effort.
Some partners see the shift to cloud / SaaS as a risk to the very survival of their business via diminishing revenue streams.
However, a cloud native value proposition and business transformation solution is in reality service-rich for our partners both in terms of project based delivery as well as within ongoing platform management and support.
Rethinking how you continue to add value to your clients
Regulations and compliance standards such as the GDPR and industry-specific regulations - not to mention the range and ingenuity of cyber-attacks - are tightening the need for effective data governance.
While this isn't news to MSPs, the window of opportunity is shrinking with new / innovative service providers already actively targeting the Microsoft focused customer ecosystem with their tuned capabilities and solutions which are starting to provide peace of mind for their clients.
These important capabilities include:
The ability to analyse and migrate data to Microsoft 365
Better management of a single tenant or a full environment
Setting "guardrails" for safe and optimal use
Comprehensive backup and quick restore of lost data
Detection and resolution of security gaps that could prompt a data breach
M365 power application management, lifecycle and protection
Increased user training and adoption to maximise M365 investments
Performed manually or without third-party assistance / integrated M365 toolsets, these important duties can prove to be complex and require extensive IT or service provider support.
Fortunately, there's an easier way to get the job done and which enables you to boost your value and at the same time see your customer monthly subscriptions increase. At the same time, a new path can open up to become the trusted business partner that your customers can't function without in the cloud first world.
Creating recurring revenue from M365 customers
While the problems you are solving might be complex, AvePoint's channel-ready model makes deploying your services easy.
The Elements Portal is a dedicated, partner-centric portal built on AvePoint Online Services, a 100 per cent Microsoft Azure-hosted SaaS platform that helps companies take advantage of M365 benefits without compromising control. With it, MSPs can keep track of multiple customers' challenges from the same dashboard.
Elements allows you and members of your team to easily get reports for each M365 tenant connected to the full spectrum solution. You can also set up billing profiles and bulk activate licenses, so you get paid, and your customers get faster time-to-value.
The authentication methods used within the ISO compliant platform ensures that each customers' data, settings, and account information is individually siloed within defined SLAs, tenancy security, indemnification, audit trails, and encryption. As you would expect from a CRN Cloud 100 company, the Elements Platform is also built inside the global Azure PaaS stack but where we deliver full data sovereignty with full customer granularity on the regional data segmentation through the placement of our data in one of the 8 regional Azure locations that we support today.
About the author
Nathan Collins is senior regional director, velocity sales and channel at AvePoint UK. AvePoint help organisations protect their data and collaborate securely and effectively within M365.
This post was funded by AvePoint