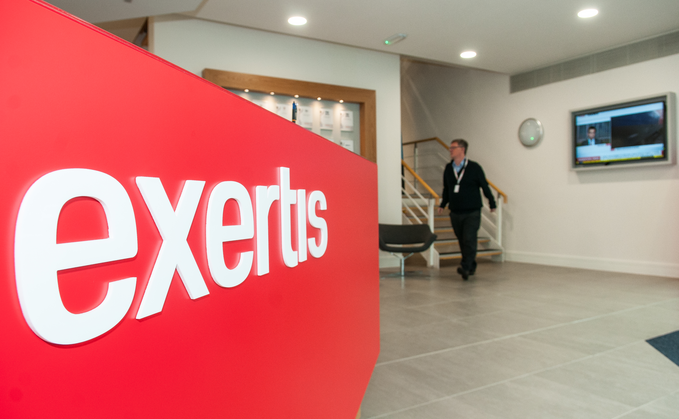 As Exertis celebrates its recent 40th birthday and marks the beginning of its fifth decade, we reflect on a history of growth, opportunity and innovation.
From the vantage point of 2023, the early days of Exertis seem humble. Arriving quietly on the scene as Micro-P early in the 1980s, the company started life as a modest print distributor, helping to drive market share for key vendors like Epson and Canon.
Back then, the words 'technology industry' didn't mean what they do today. This wasn't just before the internet: this was before mobile phones. Micro-P started at a time when daily landline calls to customers were the only way of doing business.
Under the stewardship of Managing Director Gordon McDowell, the business grew, distributing an ever-growing raft of printers, peripherals and monitors. Another director, Mike Sollitt, helped introduce structured, KPI-based working methods that drove results. As the sales of the first PCs began to take off in the late 1980s, opportunity knocked loudly.
The 1990s was a period of expansion and consolidation. The networking division was created in the early '90s and grew quickly, as Micro-P firmly established itself as a tech distributor, not just a print distributor. Bringing Amstrad and Tektronics to market facilitated speedy growth, while the acquisition of GEM in 1995 brought Microsoft Xbox into the fold and initiated a successful gaming division.
The 1990s was also the decade in which parent company, DCC, acquired Micro-P (along with GEM), putting the burgeoning business on a sound financial footing, laying the foundation for the next phase of extraordinary growth.
In the 2000s, a series of hugely successful acquisitions were combined with the establishment of multiple key vendor partnerships to drive the company's evolution. AGP was acquired, ramping up the components division with vendors like Western Digital and Seagate. Electronic ordering was introduced, delivering countless operational benefits.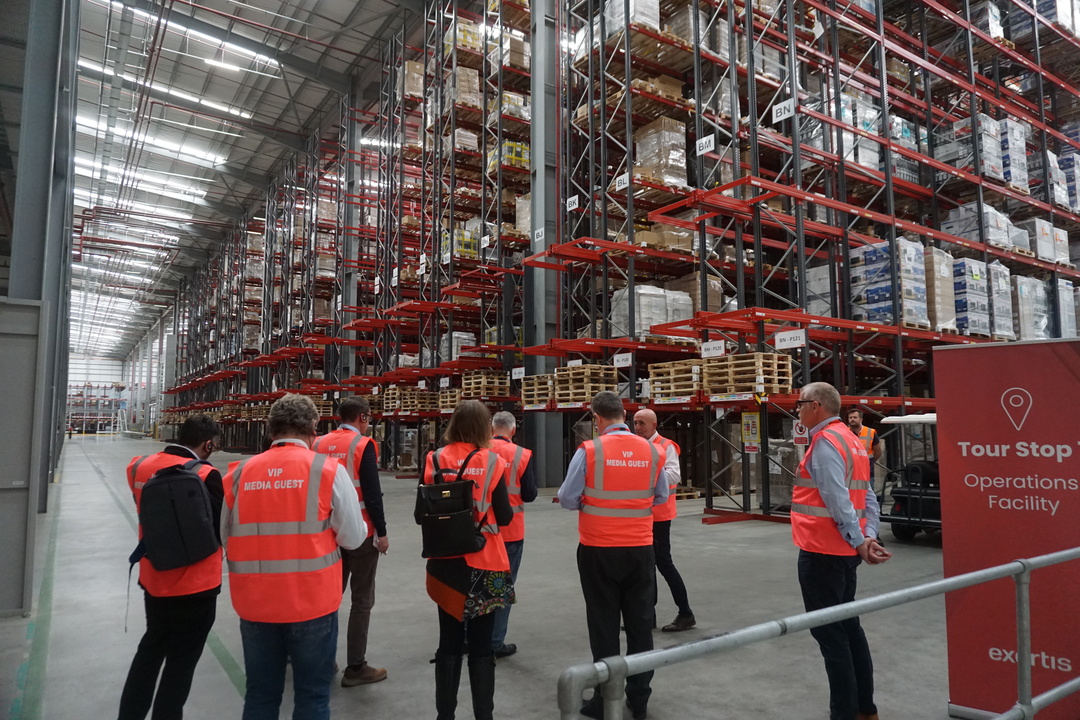 Then, Mike Alden was brought in as UK Managing Director and the company's retail division was created around the same time, quickly growing into a billion-pound operation. Portix was acquired in 2008, and under Simon Woodman's direction the mobile division was built, its partnership with Samsung Mobile driving significant success.
Partnerships with vendors such as Acer, Samsung, Lenovo and Asus were all helping the business to grow quickly, and it also became the first UK distributor of Dell. Tekdata was acquired in 2007, and the company was rounding off 'the noughties' with a swagger.
As the 2010s began, Micro-P was ready to embark on the most bold and ambitious decade of its existence yet. The consumer division was launched in 2010, while the retail and mobile divisions were developing at high speed (such as the period in which Huawei was brought on as a vendor and went from £17m to £175m revenue over the course of just one year.)
The group rebranded as Exertis in 2013. New Managing Director Gerry O'Keeffe brought with him a vision for the company's future - a vision that had a state-of-the-art, world class distribution centre at the heart of it. This vision was realised in 2015, when the Exertis National Distribution Centre (NDC) opened in Burnley Bridge.
Exertis's acquisition of Computers Unlimited that same year brought in Sonos as a vendor, while the 2016 acquisition of Hammer established a major enterprise division. 2017 saw Exertis purchase MTR, highlighting Exertis's sustainability agenda by focusing on the second life, refurb-and-recycle side of the mobile market. In 2018 Paul Bryan was appointed Managing Director. Hypertec, Kondor and, in North America, JAM Industries were all acquired that same year, increasing Exertis's reach and diversification.
It's been an eventful journey. One company, four decades, many acquisitions and a relentless pace of change. Throughout its 40 years, Exertis has kept pace by focusing on understanding and meeting the evolving needs of its customers and vendors. Always aiming to be 'every partner's perfect partner', Exertis now pushes on into a fifth decade of growth, innovation and opportunity.