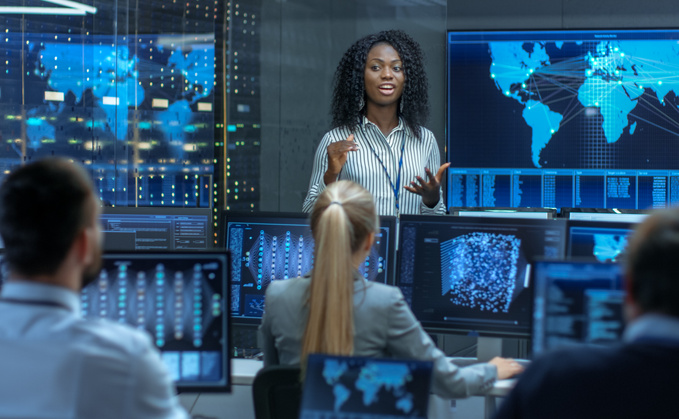 Artificial intelligence (AI) is definitely the hottest subject in technology at the moment. With anything new there is a learning curve and we're on the cusp of understanding just what AI is capable of. If the hype is to be believed, and early indications suggest it will not only deliver but exceed what we think is possible, generative AI is going to change the way humans interact with software, computing devices, the cloud and possibly even each other. However, if we're not careful, we could end up down a blind alley with nowhere left to turn due to a lack of diversity from those working on tomorrow's possibilities.
Harnessing the power and speed of Generative AI, such as Google's PaLm2 on Vertex AI, OpenAI ChatGPT-4, LangChain and many others, means it is possible to return new intelligent information in minutes. This can be used to accelerate research and development cycles in fields ranging from medicine to product development and of course cybersecurity.
When we think about the use cases for AI, its ability to correlate unimaginable amounts of information and pull conclusions at will can, without a doubt, hasten the pace to curing disease, providing equal education for all, and many more opportunities. However, can these conclusions truly be equal if those building the tools look and think the same?
Generally speaking, Generative AI depends on a breadth and quality of data to provide clear and accurate insights. If you have unique data then you're going to have unique intelligence guiding decisions. It's truly "garbage in, garbage out" — or "gold in, gold out". In addition, humans need to educate the model, and so 'teach' the engine.
Difference Is Where Strength Lies
While the potential for AI is only limited by the creators' vision, if everyone around the table looks the same or has a similar background then that creativity will be limited. Creating any tool, product or service whilst excluding a gender, race, etc. not only negatively impacts the capability of the tool but also the potential revenue, commercial or economical impact it can have given it will only appeal to, and serve, the audience it is created by. Only through increased inclusion and diversity—of race, gender, perspective and thought—can we achieve greater creativity and innovation, think outside the box, and outmanoeuvre our competitors.
It is long recognised that a diverse workforce is a prerequisite to unlocking the full potential of any team or organisation. Even in the smallest communities, such as our friends, our families or even our neighbours, will be diverse by nature: the most obvious being diversity of gender. However, each brings differences in opinions, backgrounds which all results in differences in the contributions each member brings to the group. When you break it down, a business is nothing more than a group of people who all come together around a common set of values and interests to drive a business forward around a shared mission.
As we look for ways to harness the power of AI, whether that's to introduce new services, eliminate the way we do something now to make it easier, quicker or better, or to deliver new concepts, if everyone on the team thinks the same way, then you've already lost the race.
For AI to truly serve all of humanity it must have input from all of humanity. This means a diverse workforce creating it and selecting the data it uses. Governance of AI must regulate this inclusivity for creation of tools intended for mass markets as a means to remove human biases and ensure that AI serves ALL of humanity. That way we all win.
This article is sponsored by Tenable