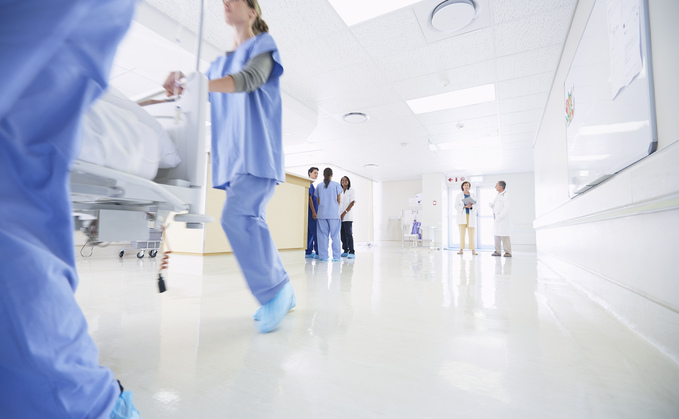 The need for continuous clean power
Access to continuous, clean power is vital in the healthcare industry. While just a few second of downtime can cost a business hundreds of thousands of pounds, in the medical world, any disturbance in power can also cost lives. Even if the stakes aren't always life and death, power quality issues are a bitter pill to swallow for today's healthcare organisations.
With technology now driving the practice of medicine, power anomalies can cause significant pain across the industry, from disrupting patient care to causing equipment damage, data loss and injured reputations. Power issues have been a frequent cause of fractured operations at healthcare facilities, with hospitals forced to turn away new patients, transfer existing patients, and reschedule surgeries in the wake of unexpected outages.
In many cases, hospital generators will fail to kick in, leaving facilities vulnerable to downtime and the risk of life-threatening outcomes. Understandably, continuous uptime is an unspoken expectation at Europe's more than 141,000 hospitals, not to mention the hundreds of thousands of independent doctors' offices, surgery centres, imaging facilities, and other healthcare establishments that maintain sensitive medical devices - all of which require clean power at all times. (BoldData, 2023)
With such a wide variety of devices and systems, all of which can be impacted by power outages, with potentially life-threatening consequences, it's vital that healthcare providers employ well thought-out power protection across their entire IT infrastructure.
The need for continuous uptime in the healthcare industry
Imagine the chaos a loss of power can spark across modern healthcare facilities which rely on the 24/7 availability of a plethora of machines to keep patients alive and well.
Yet it doesn't take a full-blown blackout to wreak havoc with sensitive medical equipment and critical processes. A few seconds without power can result in compromised patient care, significant costs, and reputational damage, even a single voltage dip lasting one hundred milliseconds can prove extremely damaging.
Worryingly, power issues are becoming more prevalent, with a combination of climate change and ongoing geopolitical factors leading to a growing risk of power outages. As a result, governments across Europe have taken steps to minimise the impact of outages on domestic and industrial energy users, while NHS trusts across the UK have drawn up plans to deal with a shortage in energy supplies. (Bloomberg, 2022. The Guardian, 2022)
The solution?
Uninterruptible power supplies (UPS) and other power management products are needed to sustain daily operations in healthcare facilities including hospitals, labs, and outpatient locations. In addition to providing emergency power during outages, UPSs are essential to shield critical devices, such as life-sustaining equipment and imaging solutions against a wide range of power anomalies.
A properly designed power protection solution helps hospitals, labs, imaging centres, and other medical facilities provide exceptional patient care, protect hygienic environments, and securely perform tests and procedures. UPSs are essential for maintaining continuous power in critical spaces such as surgical suites and intensive care units, where the consequences of power failure are potentially deadly.
A complete power protection solution from Eaton
Whether safeguarding equipment in an operating theatre, imaging centre, or clinical laboratory, Eaton offers the necessary solutions for healthcare organisations to withstand and reduce disruptive power events, ensure optimal patient care and maintain a comfortable, safe, and secure electronic environment.
Eaton's generation of power protection, including UL 606001-1 compliant medical grade solutions, is designed to support healthcare providers with integrated solutions for both patient care and hospital IT departments.
Discover our healthcare portfolio
This Article is sponsored by Eaton