Big resellers are doing better than small ones during COVID-19, Arrow top brass say on Q2 earnings call
All eyes were on tech bellwether Arrow Electronics following its Q2 results.
Here we round up the key takeaways...
1) Revenues were down again
For a company that has just recorded a second consecutive quarter of double-digit revenue declines, Arrow remains remarkably upbeat.
COVID-19 has taken a hefty toll on the New York-listed distributor's top line, with total revenues tumbling 10 per cent year on year to $6.61bn in its latest quarter, ending 27 June (compared with an 11 per cent slump in its previous quarter).
But things could have been worse, with its enterprise computing arm, ECS, posting revenues of $1.89bn - a nine per cent drop but still slightly above the mid-point of its estimates (Arrow's slightly bigger, other arm - which sells industrial components - saw revenues fall 11 per cent).
Arrow also beat its earnings estimates for the quarter (despite adjusted net income falling from $137m to $126m year on year), with CEO Michael Long adopting a bullish tone on the earnings call.
"We're increasingly optimistic that we have found a sustainable way to do business and actually thrive in the coming quarters," he beamed.
2) Demand more mixed than a bag of liquorice allsorts
As CRN's own research has charted, the demand experienced by resellers and MSPs has varied dramatically throughout the pandemic, depending on technology area.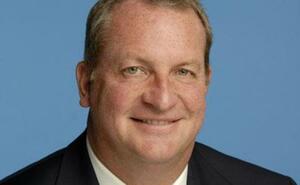 That's a phenomenon etched clearly into tech bellwether Arrow's latest results as it admitted demand for servers and networking declined "meaningfully" during its Q2.
On the other hand, the appetite for the software, cloud and security solutions needed to enable businesses continuity and remote working remains "strong", it said.
Arrow is "going after" the hybrid and multi-cloud market via its ArrowSphere platform, ECS president Sean Kerins said, boasting that recurring revenue grew by over 40 per cent in Q2.
And despite the general on-premise spending slump, Arrow is doing "okay" in data storage thanks to the adoption of hyper-converged, he explained.
"We continue to evolve our portfolio to areas with greater long-term growth potential," Long (pictured) added.
3) Big resellers doing better than smaller ones
Seeking to explain a 60 basis point slump in operating margin at its ECS business, Arrow admitted that the relative success of bigger reseller customers during the COVID downturn dented profit levels during the quarter.
Demand from smaller reseller customers - who rely on more of Arrow's capabilities - has been "weaker", CFO Chris Stansbury said.
"Smaller customers who are higher-margin customers who require more from us are buying less in the near-term environment than the customers that are bigger, better capitalised and don't need as much from us and therefore are lower margin," he explained.
"The larger partners tend to be the resellers who serve the larger companies," Kerins added.
"And so they're benefiting from the resilience in the high end of the demand market. But the smaller piece of the market is going to come back. It's just a question of when. We're going to be there for them in the future just as we are today."
4) Arrow cautiously optimistic for Q3 and beyond
Estimating sales is a bit of a finger in the air job for most companies right now, and Arrow would only tie itself down to hitting revenues somewhere between $6.325bn and $6.925bn in its current quarter (so roughly flat quarter on quarter if it hits the mid point).
But striking a note of positivity on the earnings call, Long emphasised that "all in all, we're feeling pretty positive about the second-half outlook".
"We're not expecting a huge V-shape thing," he said on the call, transcribed by Seeking Alpha.
"Right now, we're seeing it build steady, and we actually believe that, that's how it's going to work."