New CRN Essential report examines the appetite for managed and outsourced services among UK IT decision makers
We hear a lot about the growth of managed services, but little from end users themselves about what they really think of MSPs and the outsourced services model.
The latest CRN Essential report features exclusive data that reveals the good, bad and ugly of how over 300 UK IT decision makers view their MSPs and outsourced IT services partners.
CRN Essential subscribers can view the report here. An abbreviated version of the report can be viewed by all here.
Time to step up
One respondent summed up the general tone of the report by advising MSPs to "step up in order to cope with the load that is coming".
The 302 IT decision makers we spoke to for the report told us they have entrusted a larger chunk of their IT estate to MSPs and other providers over the last five years, and intend to lean even more heavily on them in the future.
Close to a half (47.4 per cent) said they expect to lean on MSPs either "a lot" or "slightly" more in the future, compared with just 12.3 per cent who will lean on them less.
This uptick was most apparent among SMEs with 26- 250 staff, where 55.7 per cent of respondents said they expected to lean more on MSPs and 8.2 per cent less.
We asked respondents to estimate what percentage of their IT estate is currently managed by a third party IT provider, or providers, and what this may stand at in five years' time.
The average percentage for today stood at 36.4 per cent, compared with a whopping 49.4 per cent for five years' time.
On the other hand, not all respondents have had positive experiences with outsourced IT, with one branding their MSP's performance "dreadful".
Covid discounts
We sanity checked our data with the CEOs of some of the UK's top MSPs to build a picture of the future of the managed services market.
Some conceded that the last 14 months has seen the rise of 'Covid discounts', renewed pricing pressure and even some instances of insourcing.
According to Todd McQuilkin, founder and non-executive director at Nottingham-based MSP Air IT (pictured, right) the pandemic has reversed a trend of rising prices in the MSP sector, partly because there are fewer opportunities for MSPs to showcase their value face-to-face.
"Pre-pandemic, our contract [prices] were going up, and quality of service was a key part of that. Now the pandemic has hit, customers are looking more at price than quality," he said.
"As the pandemic has gone on, it's become more difficult to get in front of customers. You can't truly interact with new and existing customers like you would previously, so you tend to lose the relationship you had."
The MSP space will "continue to grow, especially around cloud, transformation, hosted VoIP and cyber", however, McQuilkin said.
McQuilkin's views were echoed by Austen Clark, managing director of Aberdeenshire-based MSP Clark IT (pictured, left), which serves Scottish organisations with 20 to 50 users.
"When we could get in front of people and present the value, it was more of a consultative journey that we were taking people through. Money has been exceptionally tight for SMBs and SMEs and cash flow is a big part of the conversation. We've had a number of clients who we've had to provide what we're calling 'Covid discounts' to. Once we can get out and start showing value again it'll change."
Peter Sweetbaum, CEO of Microsoft partner Content+Cloud - a midmarket MSP which recently expanded into the SMB market by acquiring Mirus - concurred with the direction of travel indicated by the data, especially when taking into account the mass adoption of Azure and other public cloud services.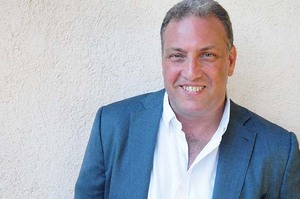 He said his clients often lack the internal resources needed to plough on with digital transformation at the pace they desire, and now see MSPs as more of a natural ally.
"There's a sense that, firstly, using a provider can be more cost effective than a full head count if you don't need a full headcount, and secondly that the nature of support that's being provided now is different," Sweetbaum (pictured, right) said.
"The technology is changing so fast, and one of the things we say to clients is that we invest in Microsoft skills so they don't have to - because they can't keep up," he said.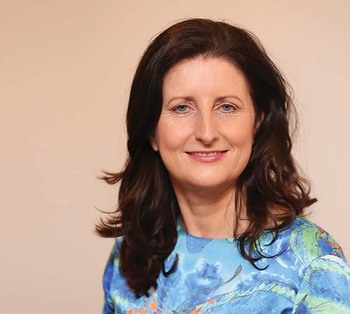 Picking up a theme among our survey respondents, Edel Creely, managing director at Ireland-based Arkphire Services, predicted that the "next evolution" of the MSP would be around cloud managed services.
She likened the leap MSPs now face to ensure they get their fair share of cloud revenues to the one previously negotiated when moving from IT support to managed services.
"You need a managed services provider now who's not just looking after infrastructure, but who's able to help organisations move into the cloud world. And it's not just about putting infrastructure in the cloud, but actually enabling those cloud environments to the benefit of the customer," Creely (pictured) said.
Although the managed services market is primed for growth by the analysts, we rarely hear from end users on how they view the model, and what governs their decisions to outsource or keep functions in house.
MSP Trends 2021 attempts to remedy this by asking end users a range of questions about their use of outsourced services, how this is changing, and what is driving their decision making. We also looked at how this varies by customer size and vertical.
We invited respondents to back up their answers with qualitative responses, and they duly did not hold back.
"We have been let down by managed service providers time and time again," one disgruntled responded said.
The full MSP Trends 2021 report contains:
■ Analysis of end user appetite for outsourced services, and how this is changing
■ Breakdown of how this varies by customer size and vertical
■ Information on which services they are outsourcing
■ Written feedback from IT decision makers on how they view MSPs and the outsourced services model
■ Analysis of major trends impact MSP sector, with views from leading MSPs
See here for other reports available to CRN Essential subscribers
Contact [email protected]vemedia.com for more information