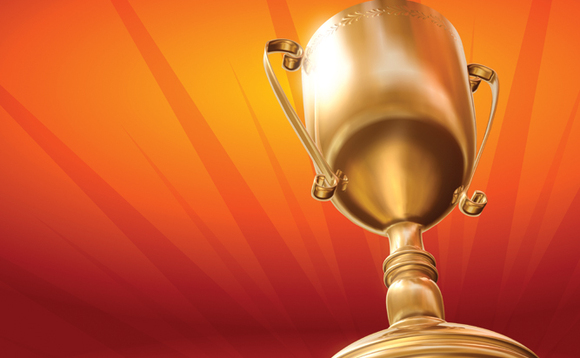 Yesterday TV personality Philippa Forrester unveiled the winners of the inaugural CRN Tech Impact Awards.
View the Tech Impact Summit and Awards on demand here.
Thank you to all shortlisted firms for sharing their stories, and to everyone who tuned in live to the 70-minute show, which featured big sustainability announcements from the likes of Computacenter, Jigsaw24 and Softcat.
The 13 winners were chosen by our esteemed Tech Impact judging panel (view all 11 judges here).
Here is a recap of who they picked, and why....
Best Circular Economy Company
Highly commended: Techbuyer; N2S; Procurri
In recognition of the strength and diversity of entries in this category, the judges saw fit to award three Highly Commendeds to Tech Buyer, N2S and Procurri. All three were innovating in very different ways, the judges felt.
Winner: Re-Tek
Re-Tek edged this exceptionally close category. The judges were impressed by the innovation and investment Re-Tek has made in carbon avoidance and reduction, as well as recent efforts to trial innovative chemical, biological and electro-chemical methods for recovering metals, in partnership with the University of the West of Scotland.
Non-Profit Initiative of the Year
Highly commended: Westcoast
The judges awarded a Highly Commended in this category to Westcoast, reflecting its efforts to support schools through its New Horizons initiative.
Winner: Sumillion
Sumillion's entry detailing how it donates 10% of profits to charity and the work it is doing with charity Enliven Mama Africa hit the mark with our judging panel. Non-profit work is "clearly at the heart of everything they do", one judge commented, while another described its commitment to charity and sustainability as "very impressive".
Social Impact project of the Year
Winner: Circle (Cerebral Palsy Cymru)
The judges praised Circle's entry for showing how charities can be supported by more than just financial donations. Its submission detailed Circle's 15-year relationship with Cerebral Palsy Cymru, including its recent provision of a networking solution for the charity's therapy centre, free of charge.
Inspirational Transformation of the Year - Reseller/MSP
Highly commended: boxxe
Its efforts to attain the notoriously rigorous B Corp status convinced the judges to award boxxe a Highly Commended in this category.
Winner: Softcat
Packed with examples of how it is transforming its business internally, Softcat's entry embodied this category. The judges were particularly impressed by the speed of Softcat's transition to renewable energy, its focus on influencing the supply chain, and the transformation of its HQ into a vaccination centre - as well as the initiatives it highlighted around wellbeing.
Inspirational Transformation of the Year - Distributor/Channel Services Provider
Winner: Westcoast
A clear winner in this category, Westcoast is "ahead of the market" in its understanding of what is required to make its business more sustainable, one judge commented. Another praised the work it is doing around social impact, including its prioritisation of products for the NHS during the chip shortage crisis and support of the NSPCC.
Inspirational Transformation of the Year - Vendor
Winner: Citrix
Citrix's well-rounded submission was packed full of evidence of how it is eliminating waste, energy consumption and travel while supporting hybrid working. The judges liked how its entry was brought to life with customer testimonials and examples of how the vendor is helping partners to become more sustainable.
Sustainable IT Project of the Year
Highly commended: North
In recognition of how it is using IoT to help Highland Council drive down to net zero, the judges awarded a Highly Commended in this category to North.
Winner: Procurri and Circular Computing
This project - which saw Procurri deploy 5,000 remanufactured laptops for Balfour Beatty - was described by one judge as "a lovely example of the circular economy in action". The initiative was also hailed as the embodiment of how technology can bring environmental benefits while simultaneously helping customers save money.
Sustainable Device Vendor of the Year
Highly Commended: Prime Computer
In a reflection of how impressed they were with its commitment to sustainable product design, the judges awarded a Highly Commended in this category to Prime Computer.
Winner: HP
HP's entry successfully showed how eco-design is key to its strategy and proposition. The judges were impressed by its pioneering use of post-consumer plastics in its products, as well as its initiatives to drive adoption, awareness and impact through its channel partners.
Sustainable Print/Document Management Vendor of the Year
Winner: Epson
Epson emerged as the winner in this closely fought, three-horse race. The judges felt the innovation it demonstrated around its heat-free technology put it just ahead of the pack. They also praised the "clear and powerful" visuals in its entry.
Sustainable Infrastructure Vendor of the Year
Winner: Schneider Electric
Schneider Electric's entry successfully conveyed how sustainability, responsibility and community impact are ingrained in its DNA. The judges were impressed by the fullness of its submission and evidence of how its technology can support sustainability gains.
Sustainable Vendor of the Year
Highly Commended: Zen Internet
The judges awarded a Highly Commended to Zen Internet here in recognition of the video testimonial given by its CEO and its success in achieving B Corp status.
Winner: Logitech
Logitech emerged victorious in this closely fought category thanks to its strong all-round submission that evidenced its end-to-end focus on sustainability and efforts to inspire others. Logitech's entry covered everything from product design to packaging and logistics, detailing what it is doing both internally and externally. One judge branded it "an example to others".
Sustainable Distributor of the Year
Winner: QBS Software
The judges were impressed by this very detailed entry summarising the radical, short-term action QBS is undertaking to achieve net zero and B Corp status. The distributor won praise for its "brilliant leadership" and investment in educating staff, as well as its commitment to influencing the wider IT channel industry.
Sustainable Reseller/MSP of the Year
Winner: Softcat
The judges were unanimous in crowning Softcat the winner of this flagship category, with one remarking that the Marlow-based company is "on track to becoming a market leader in sustainability". Softcat was praised for leading by example, demonstrating an understanding of the importance of not only improving its own business, but also taking action with suppliers and helping customers.