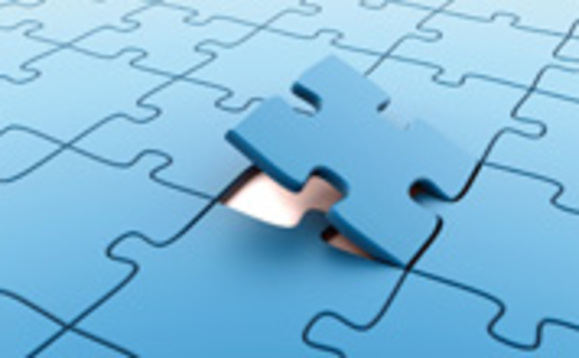 ERP reseller says it could branch out into HR and CRM systems as it aims to become an 'operational specialist'
Private equity-backed ERP reseller Sapphire Systems is on a mission to "Accenturise" the mid-market space following a spate of acquisitions in 2021.
Based in London but with operations across the UK and the US, SAP and Infor partner Sapphire Systems is backed by Horizon Capital and made four acquisitions in 2021.
Three of its four acquisitions last year focused on consolidating its leadership in SAP across the UK and the US, including its UK buyouts of Business ByDesign outfit InCloud Solutions, enterprise performance management firm Opal Wave and US-based ERP provider Pioneer B1.
But Sapphire Systems' acquisition of ITOM Solution at the beginning of the year brought with it a new partnership with ServiceNow which expanded its activities into IT operations management for the first time.
Speaking to CRN, Sapphire Systems' CEO Vince DeLuca and chief strategist Chris Gabriel said that Sapphire Systems is planning to do to the mid-market and mid-enterprise space what Accenture has already done to the large enterprise sector.
Accenture has made a dizzying number of acquisitions over the last few years in a bid to bolster its digital platform capabilities around ERP, CRM, HR and IT operations.
One of its largest UK acquisitions was for SAP specialist Edenhouse Solutions last year which added 220 staff to its business.
Gabriel said that Sapphire aims to achieve something similar in the mid-market and mid-enterprise segments, with its expansion into IT operations management with ServiceNow being the first of many new additions planned over the next few years.
"If you look at what Accenture have done in the last two to three years, they've acquired a load of different operational capabilities in the enterprise space. We're "Accenturising" that mid-market to mid-enterprise and that's the journey we've been on in the last 12 months," he said.
"We've chosen not to at the moment, but we could pivot out of the core we've already got and expand into HR operations and customer operations with CRM, which we could target in the next three to five years."
After making four acquisitions last year, DeLuca said that M&A will also feature this year with a focus on the US market.
The firm currently serves around 1,000 customers split across the UK and the US.
"We think there's an opportunity in the US to enhance our proposition in the cloud and ERP framework that we operate in," he said.
"We will look at assets there to potentially consolidate and get better scale and capabilities in that space."
Future acquisitions could also centre around SAP's S/4HANA Cloud, which DeLuca said was a strategic priority for SAP.
"We also see a couple of niche capabilities that we can wrap around the digital operating platform provider space. One is in the UI/UX space where we can really control workflows from the user back into the organisation, and then we need a bit more robustness in being able to visualise and illuminate data in a differentiated way, so there will be some attention in that space as well."
Meanwhile, Gabriel and DeLuca also said that Sapphire will continue to migrate customers off its own cloud platform and onto an AWS public cloud platform.
Gabriel said that Sapphire has been operating its own cloud platform for several years, but now believes that public cloud is "clearly where the world is going".
The move will allow Sapphire to free itself "from the treadmill of infrastructure upgrades" needed to maintain its own platform.
Around 25 per cent of Sapphire's customers are already on the AWS platform, of which most are based in the US.
"We are on a programme of transformation now where we will be moving hopefully the majority of our customers over and be fairly hyperscale focused," he said.
"We will get to a point where we will be near 100 per cent hyperscale delivered in the UK and it will be predominantly AWS to do that."