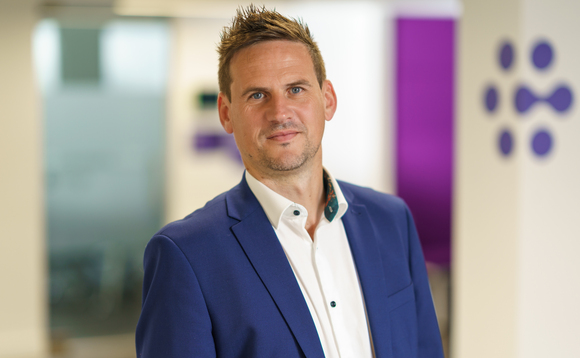 Whilst these can be challenging times, there's significant opportunities for the IT reseller
Customers are driving change
When the pandemic hit, businesses adopted whatever solutions would keep the lights on. We are now witnessing a new wave of buying, as the platforms customers chose at the beginning of the lockdown period proved to be unsustainable long-term.
Customers' expectations and behaviours have also changed - for example webchat and social media customer service interactions have jumped by over 50% during 2020**. This trend is predicted to continue with webchat penetration expected to grow by 77% by 2025.**
So, as businesses revaluate their longer-term requirements and understand more about how to satisfy their customer needs - now more than ever - they are expecting more from providers.
Key considerations for businesses
Upgrading fixed and wireless broadband and accessing the latest technologies, such as 5G, are some of the many considerations for businesses. Others include offering more than just voice and email to their customers, and enabling seamless communication within their own hybrid organisation - especially as research shows that 9 out of ten organisations will be combining remote and on-site working.***
"This seismic shift has accelerated the awareness and adoption of cloud services in the business market. IT resellers are in pole position to capitalise on this exciting growth because they truly understand their customers' current set-up, problems and needs and are able to provide the right solutions for them," commented Head of New Business at Gamma, Mark Lomas.
For IT resellers, this is a real opportunity to act as a trusted advisor to meet communications and IT needs. Customers will be looking for partners who can provide solutions to help them strengthen their competitiveness and enable them to manage their staff and their customers in a more flexible and agile way. Indeed, a one stop shop for everything is around the corner.
Solutions, not products
IT resellers should also remember that most businesses don't necessarily want to adopt a UCaaS, CCaaS or mobile product, but they want to find a solution to their recurring business problems - reliable connectivity, seamless customer interactions, and connected employees, to name a few. They won't be buying a product, but rather a solution to their problems and the support they gain from their provider.
Contact centres for SME
Traditionally, contact centres have been the sole domain of large enterprises, often too expensive or complex for smaller businesses to implement. With more options on the market, smaller companies are now starting to see that this solution is the ideal option to take on the customer experience battle with the larger firms. As a result, contact centre capabilities within the SME space can prove especially profitable to IT resellers looking to expand their portfolio and gain recurring revenue.
"When we launched Horizon Contact at the beginning of the year, we enabled the channel to unlock new opportunities in this market with a cloud-based contact centre solution designed for SMEs, at a price they can afford and that brings value to our partners", commented Lomas.
Mobile continues to grow
Across all segments, the mobile market is also growing at an unprecedented rate, with data usage increasing by 27% over the pandemic. More and more businesses are adopting a mobile-only strategy for their business communications - with 5G, the latest generation of wireless technology, often just as fast and efficient as fixed connectivity and traditional phone systems.
5G will gather momentum as data requirements grow. This presents a huge opportunity for IT resellers to deliver truly game-changing technology to their customers.
Lomas added, "There has never been a more exciting time for IT resellers to add mobile to their portfolio. With our latest launch of Gamma Mobile, they can rely on a product built on the fastest 5G network in the country, with one of the most flexible tariff offerings in the market, Tariff Optimiser - truly delivering value to their business and their customers."
Choosing the right partner can be a minefield
A good partner does more than simply provide hardware and connectivity. They will actively work alongside IT resellers helping them close deals and deliver the right customer solutions.
With the right partner, gone are the days of complicated processes and hoop jumping. IT resellers can continue to own the all-important customer relationship with the client and be confident about the voice, data and mobility products and services they are providing.
Join the Gamma Channel Partner Programme to unlock a suite of additional training, resources, tools, and information - all accessible online. The programme has been designed to help you extend your reach into the marketplace by increasing your knowledge base and expertise. We'll help you explore how you can add voice, data and mobility to your portfolio, and partner with you every step of the way.
To find out more visit or ask to speak to someone.
*Greek philosopher Heraclitus.
** Contact Babel (2021). UK Contact Centres: 2021-2025 . The State of the Industry & Technology Penetration (18th edition)
***Mckinsey.com/business-functions/people-and-organizational-performance/our-insights/what-executives-are-saying-about-the-future-of-hybrid-work#