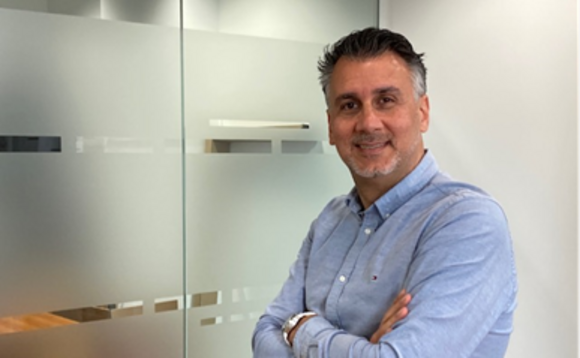 Hi Vincenzo. Why is Societe Generale Equipment Finance (SGEF) backing CRN Tech Impact?
For SGEF, the CRN Tech Impact awards and working with CRN is the perfect partnership.
The awards celebrate businesses that are committed to using cleaner technology for a more sustainable future and this neatly aligns with our business strategy. In fact, the SG group, which SGEF is a part of, has just launched its new vision which shows our aspiration to become the leader for financing Green assets; working together with the many resellers and vendors on that journey.
To overcome environmental and social challenges in equipment finance, SGEF has set up an ambitious CSR 2025 roadmap, to - 'Care & Dare about the Future', where we will invest millions of pounds in sustainable equipment over the next few years and then beyond.
Across our global SGEF entities, the Group has an ambition for 20 per cent of its portfolio to be in Green assets - so you can see we're serious about Green business and the impact that technology can have on the future of our planet.
Where does finance fit in for channel partners looking to offer sustainable IT solutions?
We design and deliver finance programmes for IT manufactures and resellers. Our goal is to enable those finance programmes to support corporates and SMBs to become more sustainable and to help them to achieve more positive and cleaner working practices.
We provide financing that helps resellers' customers to procure new equipment, which is less energy intense, helping them with their energy transition process. We also use residual value finance products to encourage the reuse of the equipment once it comes back to us, to allow for the recycling of products.
To what extent, if at all, has the case for offering more sustainable IT solutions strengthened over the last 12 months?
As illustrated by the commitments of countries following the COP26, there is a greater urgency and call for reducing our carbon footprint, with the ambition to reach net zero across Europe by 2050. This combined with the substantial investments that will be made in equipment over the coming years, means we need to be able to offer more sustainable IT solutions at a pace.
As an international leader in the equipment finance industry, SGEF has a responsibility to accelerate our clients' and partners' transition towards more sustainability - by lowering the barrier for investment in assets and technologies with fewer CO2 emissions.
The Group has an ambition for 20 per cent of its portfolio to be in Green assets - so you can see we're serious about Green business
There's a sense of increased urgency in helping our resellers and clients to overcome the environmental and social challenges in the equipment finance industry - we're ready for that.
Have you launched any new offerings or initiatives for channel partners since last year's campaign?
We want to build on the support we've provided for our resellers over the past couple of years and will do so by allocating £20m per annum to a sustainable funding pool over the next five years.
This pool will finance energy transition projects initiated by IT resellers in the UK.
The funds will help IT resellers finance different types of green technology, whether it's a rooftop solar panel infrastructure on top of their main HQ building, electric vehicle charge points in a reseller's carpark; or a Heat, Ventilation and Air Conditioning (HVAC) installation for their data centre or logistic building.
As you can see, we aim to fund a diverse set of assets and projects and we're open to ideas. A detailed list of eligible project and technologies, as well as the offer's terms and conditions can be found on our website: www.sgef-technology.co.uk.
The funds are offered at competitive rates, which means that resellers will be charged lower interest rates than we would generally charge for the same projects - this again, shows our commitment to these types of sustainable projects. Financing will come through a variety of products that will consider the reseller's cash flow and desired accounting treatment
In addition to all of this, SGEF will use its own network of connections in the renewables and green energy sector, enabling you the reseller to benefit from an introduction to trusted installers, advisers and manufacturers.
Where should partners start on sustainability? For instance, should they focus more on offering more sustainable IT solutions, or on making their own operations more sustainable?
Our partners can advance their journey towards sustainability in several ways:
by continuing to work on the sustainability and ethical framework of their supply chain, to ensure environmentally friendly products aren't being produced at a cost in other ways. A focus on working with UK suppliers and on local production is also preferable, to help reduce the carbon footprint
by strengthening their relationships with those companies who are capable of recycling, refurbishing, reusing old IT equipment (circular economy)
by supporting the shift of their clients towards new asset classes, for example in software and office equipment
by offering more innovative finance solutions that address new consumption models (usage versus ownership, subscription models)
Simultaneously partners can engage in their own energy transition by equipping their HQs with sustainable energy production infrastructures, such as with solar panels or by refurbishing their HVAC, as well as by reducing their carbon footprint by using less paper, reducing unnecessary travel or equipping their sales force with greener vehicles.
A quarter of channel partner respondents questioned by CRN last summer felt that having a strong sustainability and ESG strategy would put their company at a commercial disadvantage. What's your opinion on this?
On the contrary, it's a growing area and the requirement to become cleaner is ever increasing, therefore there's a business need that we can help to support that makes commercial sense.
We've seen a large increase in business tenders which require companies to demonstrate their ESG credentials, so it makes sense to get ahead of this and to be a partner for these types of opportunities. For example, SGEF Group has started to collaborate with Ecovadis, an independent sustainability ratings provider, to measure our own processes and to be able to rate ourselves with comparable businesses in our sector. This will allow us to prove our credentials and show that we're committed to improving our own working practices - in fact, our goal is to reduce our carbon footprint by 50 per cent by 2030.
We've seen a large increase in business tenders which require companies to demonstrate their ESG credentials, so it makes sense to get ahead of this and to be a partner for these types of opportunities
From a commercial perspective, often being equipped with greener assets makes business sense; we see that greener technologies enable customers to save on ongoing costs in the long term, as commodity costs can be cut via some of our financing options and energy costs are reduced - it's a win.
Do you feel the IT channel as a whole is making headway when it comes to sustainability?
From what we've seen in our own business, many of our IT channel partners are certainly going through an energy transformation themselves and understand the need to start this journey.
We've seen an uptick in our partners' interest and involvement in the circular economy, in particular around the refurbishment and reuse of old equipment. There's a realisation that businesses of all sizes can contribute to the positive impact on the planet, and we can see a shift is underway.
Which company do you most admire when it comes to their sustainability strategy?
There are so many to mention and often it's the smaller businesses who are nimble and can innovate quickly, who we admire the most and we're delighted to be able to finance those types of customers and to be a part of their strategy.
There are many steps that the public sector is making towards becoming more sustainable, for example many NHS hospitals and schools have installed solar panels on their rooftops or on parking covers; and IT suites in school academies use refurbished equipment. We admire these changes and their engagement with the energy transition - again, this falls on businesses, big or small, in the public or private sectors
Finance has a relatively low penetration in the IT channel compared with some other sectors. Beyond sustainability, what's the most compelling reason why more channel partners should add financing to their strategy?
Given the complexity of IT projects, suppliers tend not to offer finance, however SGEF has a lot of experience and expertise in this area and can help to ease the burden and make purchasing much more compelling.
With finance, the reseller becomes a solution provider; not just an equipment or service supplier
We advise resellers to always include finance options along with the cash price at the beginning of the sales process so that their customers have all the options laid out to them. Finance is an integral part of the sales process, as it allows resellers to be the 'one-stop-shop' for all their customer's needs and to make purchasing as easy and obtainable as possible.
With finance, the reseller becomes a solution provider; not just an equipment or service supplier.
The cost of the asset that a reseller is offering can appear much more affordable to the customer if it's split into monthly or quarterly figures, therefore these finance options can be the differentiator against the competition. By aligning technology with budget and deployment, the customer can add additional equipment, software or maintenance to its order, therefore increasing the overall revenue for the reseller.
Under what circumstances should channel partners be leading with financing?
Finance options should be offered for all products and service.
By offering a payment solution, the customers pay smaller, more manageable payments over time, rather than in one lump sum.
Finance improves customer retention with an increased control of renewals and upgrades, allowing the reseller to be ahead of competitors and gain future business. Offering finance is good for resellers as their invoice will be paid immediately, after delivery of the product by the finance company, removing the risk of bad debt and the need to chase payments
Finance solutions make the investment affordable to customers who will pay as they use the technology they have purchased and avoid high upfront costs. Customers will increase their competitiveness and productivity by acquiring the technology they need today, not just the technology they can afford
A finance solution for technology investment is in general very flexible; therefore, it will improve cash-flow efficiency and preserve budgeting constraints for customers. Moreover, it protects Capex and optimises Opex reducing the total cost of ownership.
How can partners best engage with SGEF?
We have a dedicated UK team that works closely with IT resellers. We are also part of a global network, so we have the expertise and the finance backing of a large company.
Our contact details can be found on our website: www.sgef-technology.co.uk
We support several hardware and software vendors with specific promotions and other finance offerings, please get in touch to find out more. We are specialists in financing IT hardware, software and services to all types of businesses operating in the public and private sectors, so would be keen to hear from you wherever you're from.
You can also email [email protected] to get in touch.
Vincenzo Scalzone is head of Hi-Technology Vendor at Societe Generale Equipment Finance (SGEF)