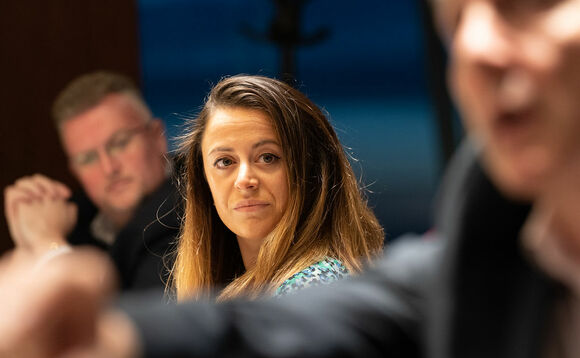 Top executives from 13 ambitious, next-generation UK channel partners (see full line-up, bottom) came together last night for the inaugural CRN Rising Stars dinner.
View pics from the evening here, and the Rising Stars 2021 report here.
Growth and sustainability were the two topics up for debate during the event, which was held in partnership with Agilitas at the Shangri-La restaurant on the 34th floor of The Shard.
Sustainability is now dominating the agenda of the big vendors and channel partners such as Computacenter, Jigsaw24 and Softcat.
But to what extent is it on the radar of the sub-£100m-revenue MSPs and resellers that attended last night's dinner?
'No choice'
Glen Williams, CEO of North, said his firm is in the process of recruiting a sustainability and social value specialist to join its team to help manage an uptick in the volume of ESG-related information now requested in public sector tenders.
"Our head of marketing spends 65 per cent of her time in our bid responses responding to ESG-type questions," he said.
"50 per cent of our business is with public sector organisations. We don't have a choice. If you want to be successful in the public sector you have to do it. It's what our customers are demanding of us."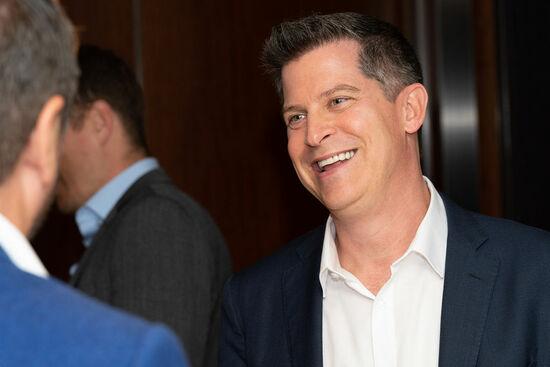 Stuart Dickinson, managing director of EACS, said the Cambridgeshire-based MSP achieved carbon neutrality three years ago because "we wanted to do the right thing for the planet" and to help attract younger staff.
"Three years later, we're finding - particularly in the public sector - that it's now a really big part of tender questions and scores, so it's a big issue," he agreed.
Starting off on a path to carbon neutrality "is a lot easier than people think", Dickinson added.
"You basically have someone come in and perform an audit of your business, and then you have to start looking at how you reduce [your carbon footprint]. That could be reducing travel, and it goes without saying that Covid has helped a lot of people in their carbon-neutral processes over the last 18 months."
'A polarising topic'
Melissa Rambridge, CEO of MSP Sweethaven, said that the Department of Education is "starting to make noises" about the need for schools to focus on carbon offsetting and energy efficiency.
"That coincided quite nicely with the aftermath of the pandemic, which accelerated digital learning and adoption. So what we are seeing is a convergence of the two. Cloud adoption will feed into a carbon offset strategy, so we've brought those two strategies together when we are talking about the next 3-5 years of schools' spend," she explained.
She conceded that sustainability can be a "polarising" topic for staff, but felt it is key to involve everyone in the business as much as possible. "We have a sustainability committee and they are driving it forward. Passion breeds passion."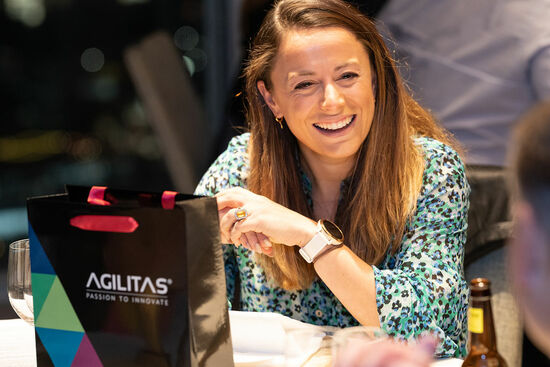 Francesca Lukes, CEO of London-based MSP Wanstor - which counts hospitality and retail firms among its client base - argued that it is important for IT providers to take the lead on sustainability rather than just being led by customers.
"I'd agree that it's not yet something that people are really making a decision around, but regardless of our customer demand we as a business have a leadership responsibility to deliver sustainability and help our customers achieve it," she said.
"We haven't yet seen that customer demand, but we are expecting it in the future. We want to help people to make sense of it and be leaders in that space from a technology perspective."
'Tipping point'
Richard Blanford, CEO of public sector-focused Fordway, argued that sustainability has reached a "tipping point" in the industry after simmering away for the last decade and a half.
"The first tender I ever saw with sustainability on it was in '05 or '06," he said.
"We won a green IT award in '10 or '11. I wouldn't say it's a new thing. It's like everything else. It happens gradually, and suddenly there's a tipping point."
Lukes at Wanstor agreed, but also argued that expectations have changed since the noughties, when the focus was arguably more on recycling and ethical disposal.
"I wonder if the scope is increasing?" she said.
"Now the expectations are more around: are your supplies doing the same thing and are you making decisions based on sustainability - and also whether you can help your customers do that as well. What was green ten years ago may not be green in the eyes of today, and we all have to evolve."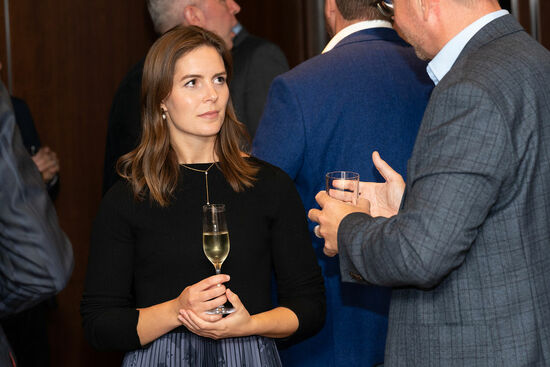 'We're going to see lots of growth'
Those present were bullish about growth prospects, with Paul Barlow, CEO of Servium, expecting client device spending to continue on the back of Windows 11.
"Then there's the whole demand for back-to-office, whether that's the networking or the AV side," he added.
"A lot of larger projects, whether that's migration to the cloud or datacentre refreshes, were put on hold. You get the feeling when talking to IT departments that they've just been keeping things going, but as people get back into the office they're going to have to move projects forward. We're going to see a lot of growth in the coming 12 months."
Vince O'Hanlon, CEO of Vitrx, agreed, arguing that a lot of the hardware clients bought during lockdown isn't fit for purpose now they are returning to the office.
"Everyone's suddenly making video calls, which they didn't used to do, so they don't have the infrastructure. That'll keep us busy," he said.
Richard Eglon, CMO at Agilitas, said: "It was really encouraging to hear that many of the Rising Stars at tonight's dinner highlighted sustainability as a key focus area for their business over the next 12 months. This was in response from not only customer demand but a real appetite from team members to get involved and drive a more sustainable, greener future for all. There was also significant optimism amongst the group that the pipeline of opportunities they were seeing was a positive barometer of the direction in which the industry was heading in a post-COVID world."
Full list of attendees:
Ian Turnbull, founder, Pentesec
John Whitty, CEO, Air IT
Francesca Lukes, CEO, Wanstor
Dino Cooper, CEO, Viadex
Glen Williams, CEO, North
Melissa Rambridge, CEO, Sweethaven
Stuart Dickinson, managing director, EACS
Shaun Lynn, CEO, Agilitas
Adam Cathcart, managing director of partners, 9 Group
Andy Haley, managing director, Meridian IT
Richard Blanford, CEO, Fordway
Richard Eglon, CMO, Agilitas
Sean Fane, commercial director, M-Tech Systems
Vince O'Hanlon, CEO, Vitrx
Paul Barlow, CEO, Servium
Doug Woodburn, CRN