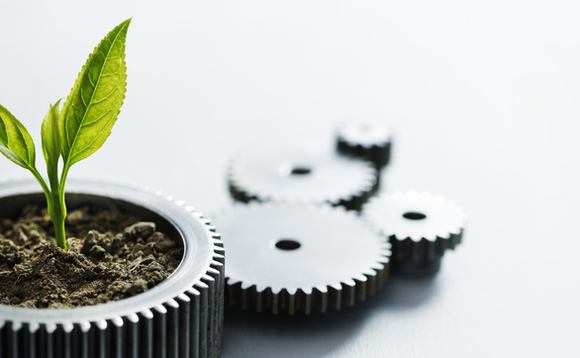 The UN Climate Change Conference COP26 was widely billed as the pivotal lifetime event to avert an otherwise certain climate crisis; forcing continents, countries and by default, companies, to re-align sustainability goals. The COP26 backdrop opened previously challenging conversations about the lack of impetus for sustainable initiatives within IT, still closely linked with rip and replace hardware lifecycles. Alongside, it opened debates on 'greenwashing' within tech companies - those vendors and partners in our own channel eco-system who invest greater efforts on marketing their brand green than they do in ensuring they are lowering their Environmental impact as part of overall Environmental, Social, and Corporate Governance (ESG) metrics. Critically, the conference also catalysed discussions on the tech industry stepping up to provide greater focus on creating viable sustainable solutions that achieve green outcomes which takes the world to net zero faster.
Assuming that your own organisation takes carbon reduction seriously and you are working towards delivery of detailed sustainability goals, how do you go about the process, on a local level, approaching suppliers to check that their existing and prospective green credentials are on the path to matching your own? Even if your vendors are in the development stage, it's good to know environmental sustainability is firmly on their radar. Last year, KPMG¹ authored 'The ESG imperative for Technology Companies' noting that only 26% of the 800 global technology execs interviewed had seriously incorporated ESG into their strategic planning.
Start discovery of your own eco-system by pro-actively inviting informal discussions around existing sustainability standards and collaborative goals. Discover mutually what your environmental metrics cover today; how they are measured and reported, while keeping an eye on the likely mandates of tomorrow. These mandates are constantly evolving as the race to net zero becomes ever more pressing. For example, the EU's Corporate Sustainability Reporting Directive¹ extends the coverage and scope of ESG reporting requirements, and it's highly likely that international sustainability standards will shortly be unveiled in the wake of COP26. In the UK, public sector IT contracts of over £5m already have to be rationalised with a vendors' credible net zero plan by 2050. In the next few years, it's anticipated that this contract value will fall further, with desired net zero to be achieved years faster.
These new regulatory pressures are being driven largely by consumers, who are no longer willing to support companies where sustainability is treated with indifference. Consumers today are also aware that the technology sector itself carries a large carbon overhead due to the spiralling energy needed to support compute and data centres - powering devices and cloud services in their digital world. Arguably therefore, tech companies carry greater responsibilities to lower environmental metrics that will really contribute towards change. Sharing sustainability reports with manufacturers at an early stage gives clear indications of mutual intended direction of travel; whilst sharing actual goal delivery data in detail gives clear results to contribute towards net zero across the supply chain. For increased sustainability, emphasis should be placed on lifecycle stretch, re-utilising and re-purposing perfectly good hardware even though it falls outside of manufacturers quoted EOL.
On the flip side, consumers also understand that the tech sector is uniquely placed to reduce environmental impact with relatively small overhead through digitalisation and software. It's long been noted that working with vendors who optimise their apps to reduce the intensity of compute workloads reduces associated energy requirements. Other straightforward gains that partners can make is to ensure that companies aren't excessively over-provisioned in the cloud and are scaled as needed and served from the right carbon intensity region. This natural cloud approach favours using hosted data centres housed in cooler regions - in the Nordics for instance - and customers may have to put up with greater levels of latency as data is processed from further afield. Choosing to relocate data centres in a lower carbon intensity region can make a major impact in sustainability reporting.
Applying an environmental focus is not just about lowering energy consumption, it's also how we effectively treat our waste products including waste heat utilization. Relatively new design concepts, such as those data centres offering Energy Reuse Effectiveness (ERE), provide data centres with the opportunity to switch from mass users to serious energy suppliers. This exciting approach to dealing with waste heat is set to be an important offsetting step to reach a future net-zero energy goal. For instance, in the Nordics by 2035, it's envisaged that the heat waste generated from the cities' large Stockholm Data Parks development will be able to heat 10% of the city.
Further afield, technology apps can also be deployed to benefit consumers' instant decision making. A year ago, one of the big 5 tech giants, Google, pledged to help over a billion of their users to continually make smarter decisions in their daily lives on the fly by using extensive data through apps to assist smarter, positive greener decisions and their associated environmental impact.
We are only beginning to see the level of commitments made at COP26 and how they will manifest in our sector. In between, there's never been a more appropriate time to start conversations and selection of smarter sustainable tech suppliers who are demonstrably cutting their reliance on fossil energy.
¹KPMG: The ESG imperative for technology companies: https://home.kpmg/content/dam/kpmg/us/pdf/2020/04/esg-imperative-for-tech-companies.pdf
²EU's Corporate Sustainability Reporting Directive: https://ec.europa.eu/info/business-economy-euro/company-reporting-and-auditing/company-reporting/corporate-sustainability-reporting_en
Chad Jones is senior director, channel sales, EMEA at Park Place Technologies.