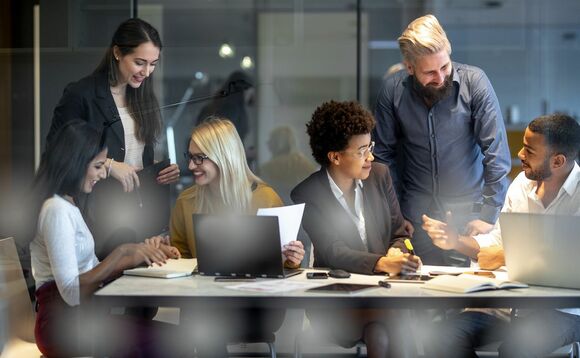 Advancing workplace diversity and equality in the channel has moved from a desired cultural shift to an operating imperative. As progressive organisations, we naturally seek relationships with like-minded partners and suppliers that embody our own values and subscribe to our own internal culture, personified through mutual strides towards diversity, equality, and inclusion at work (DE&I or D&I). Adherence and commonality to D&I not only underlines collaborative equality standards between two companies but signifies a backdrop for other aspects of ethical trading.
Simply, partners prefer dealing with similar organisations that demonstrate consistently high ethics across business and who offer an equitable playing field across all aspects of trading. Similarly, customers are taking their business to companies with a proven commitment to DE&I, and substantiating inclusion is now a regular part of most RFPs and ITTs. Adherence to legal compliancy for diversity is another factor for UK businesses with a growing number of laws which are being written and enacted to support greater diversity in the workplace.
When conducted correctly, D&I can be a powerful ally. Few would argue that the most productive employees are the happiest employees who share common values and thrive on mutual respect. Enhanced productivity levels can only be achieved in a backdrop of stability, inclusion, and acceptance.
When DE&I standards are missing, or worse, proven to be consistently lacking, partners risk a shrinking candidate pool for filling new positions, high staff turnover, a reduced market share, and ultimately, lost customers and profitability. But this doesn't just apply internally within your own company. As a recent highly publicised racial discrimination case in the UK IT distribution channel demonstrated, you also need to be cognisant of the impact of teaming with, and distancing yourself from, those partners or vendors who haven't embraced DE&I.
The extremely serious approach to which we now view DE&I is relatively new and organisations adopt inclusion at different speeds. There is no set rulebook. Companies need to be given time to change behaviours, while at the same time demonstrating progressive steps towards embracing cultural change with empathy and reactivity.
As with all sensitive areas, it's often best to defer to subject matter experts in the field. That will avoid clumsy questioning that may be lacking in sensitivity. Take time to explore D&I online to adopt an appropriate methodology for your own company. We (at Park Place Technologies) like to consult sites like Human Resource Exec¹ (HRE) as it frequently explores D&I issues noting key sensitivity areas to ensure workforces reflect that all demographics across society can succeed regardless of gender, ethnicity, disability or social background.
HRE has built a respected model for D&I maturity that helps organisations plot their progress through five key dimensions of D&I efforts (Compliance, Awareness, Talent Integration, Operations Integration, Market Integration). This - or similar independent models - can be a useful educated start point when starting the conversation with other companies. And change starts with the first empowered conversation.
Sometimes the headlines of the day allow D&I conversations to be broached in a non-accusatory format. The #MeToo movement only came about because it empowered and united women to openly discuss the challenges and behaviours in the workplace that they once thought to be unspeakable. Use these instances as levers to understand behaviours and to open progressive debates - internally and externally. Also, never forget that the behaviours of D&I need to be extolled by every person within the organisation starting at the top and filtering down through every department and employee.
¹https://hrexecutive.com/how-the-worlds-most-admired-companies-drive-diversity-and-inclusion
Chad Jones is senior director, channel sales, EMEA at Park Place Technologies.