Top VARs is a report into the fortunes of the 100 biggest UK resellers and the priorities of CIOs across a variety of vertical markets. The research reveals that there are plenty of resellers on the list that continue to grow sales, but it also shows how much margins are coming under pressure.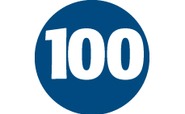 This Bolton-based IT and AV reseller put an extra £1m on its top line in FY15. During the year the company claims to have invested heavily in its technical resources covering the education and corporate markets. The firm was founded in 1988 as Information and Data Network Supplies and employs almost 70 people.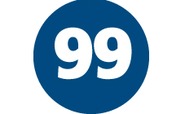 This is the first, and smaller of the two fi rms on this list bearing the same moniker. Based in Poole, this Citrix, Cisco, EMC, VMware and Microsoft partner claims to have invested in boosting its managed services credentials of late, including spending £1.5m on ServiceNow service desk software.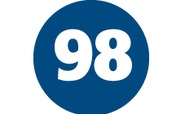 This security specialist swoops into the top 100 after seeing turnover increase by 17.6 per cent in the 2014 calendar year. However, gross margins took a slight knock, falling by two thirds of a point to about 12.6 per cent. Pre-tax profi t came in at £283,992. The firm is headquartered in north London, and also runs a Bulgarian office in Sofia.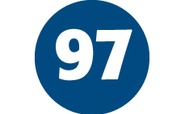 This London VAR saw a slight increase in sales during FY15, but claimed it landed some big-ticket deals. Key vendor partners include Cisco, NetApp, VMware, HDS, HP and Nimble Storage. The firm operates via four distinct business units: Security Solutions, Enterprise Solutions, Information Systems and Financial Services.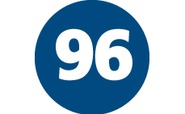 Capital Document Solutions
£22m
This Scottish print specialist appears £1.5m bigger than it did last year, and also reportedly grew operating profi t by about 13 per cent to £1.5m. The fi rm claims to have more than 13,000 devices in service with customers, and vendor partners include Ricoh, HP, Konica Minolta and Fujitsu. In addition to its Edinburgh HQ, it also runs locations in Glasgow, Dundee, Aberdeen, Inverness and Lerwick.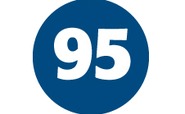 This London-based unifi ed communications and networking player not only makes the Top VARs cut for the fi rst time but does so under a new name. Five years after performing an MBO, the company formerly known as Touchbase UC recently severed its ties with the wider Touchbase group and established its own offi ces in New York and Sydney. The plan is to treble sales over the next fi ve years, under a new name that is inspired by the team that helped Norwegian explorer Roald Amundsen reach the South Pole in 1911.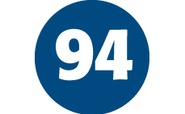 This e-tailer returns to our top 100 eight months after returning to private ownership, following its takeover by long-time investor Peter Jones, of Dragons' Den fame. The fi rm's UK operations grew sales by more than 35 per cent in FY14, and exceptional administrative income of almost £8m enabled the company to book a net profi t of almost £7.5m – compared with a loss of £1.7m in the prior year. Founded in Manchester 18 years ago, it also runs offi ces in France, the US and Hong Kong.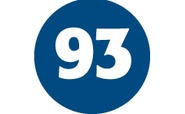 This VAR and system builder claims it is "run by enthusiasts, not shareholders". Whoever is in charge will surely have been enthused to see sales increase by almost 30 per cent in FY14, while pre-tax profit more than doubled to £469,449. The fi rm sells online and also runs a showroom near Leeds, and offers PCs custom built for a range of purposes, including gaming and design. It also stocks upwards of 10,000 individual products.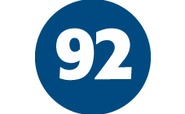 High Point Solutions
£22.8m
This firm represents the UK operation of a New Jerseyheadquartered IT VAR and managed services provider. The business in this country reports its financials, so our placing is based on a historically appropriate currency conversion. In reported terms its UK top line swelled by 14.1 per cent during the 2014 calendar year. Based in Greenford, this firm's partners include EMC, Cisco, VMware and Check Point.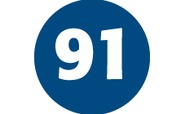 Otherwise known as Trans European Technology, this Microsoft, Cisco, HP and NetApp partner added £1.5m to its top line in 2014. Net profit increased more than threefold to £372,281. The central London-headquartered firm celebrates three decades in business this year.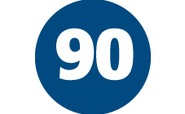 During its 2015 fiscal year, prorated revenue at this London VAR came down from the prior year, but profitability enjoyed a spike as it focused on increasing its annuity-based business. This Cisco Gold partner has traditionally been highly specialised in the healthcare space but has branched out significantly into the wider public sector and the commercial world. The company also offers a range of managed, datacentre, and cloud services. Next year it passes its 10th birthday.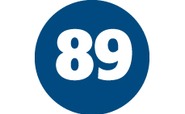 This Northampton-based IT, office products, and furniture provider increased sales by 3.5 per cent in FY15, but pre-tax profit fell 14.3 per cent to £442,365. The directors' report states that "economic conditions improved" during a year in which the firm focused on increasing its breadth of services and hosting offerings.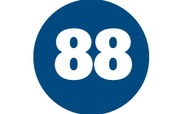 Zensar Technologies
£23.1m
In its FY14 this company – representing the UK operations of an Indian software and services heavyweight – grew its annual pre-tax profit by more than £1m to a total of almost £2.7m. Revenue rose by 7.4 per cent. During the year Zensar further expanded its European operations with the opening of locations in Geneva and Vienna.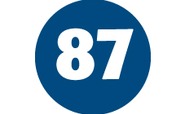 Based in north London, this CAD specialist firm grew revenue by 8.5 per cent in its 2014 fiscal year. Pre-tax profit of £1.7m was close to double the figure from the prior year. The directors' report claims that the implementation of a government mandate to deliver public sector projects using building information modelling technology offers significant future opportunities. This company also operates as an authorised training provider for a number of its vendor partners, and offers a wide range of technology-based learning courses.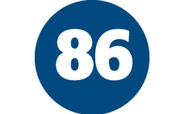 PCS Business Systems
£25.7m
The directors' report for the year claimed that FY14 was "a successful year in difficult trading conditions". Revenue increased by upwards of £5m, but operating profit declined by 12.8 per cent to £785,495. Core vendor partners of the Ketteringbased firm include HP, Lenovo, Dell and NetApp..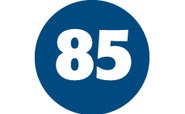 This networking, security and storage VAR enjoyed a doubledigit revenue spike in the year to June 2015. During the year the firm completed a rebranding exercise, culminating in the launch of a new website. Other key developments included the appointment of Andrew Humphrey as EMEA sales director, with the brief to grow services sales across the UK and France.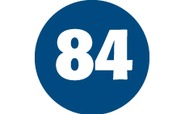 Specialising in online gaming, this VAR has focused on expanding internationally in recent years, and in September opened an office in Singapore. The new digs joins locations in Cape Town, Gibraltar, and Surrey. Revenue was fairly flat in FY15, but the firm claims it has everything in place to double in size in the next few years.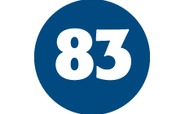 This unified communications and cloud firm posted an impressive set of results in its 2015 fiscal year, with revenue rising by 10.8 per cent, and pre-tax profit up by more than half to £1.67m. The directors' report for the year reveals that, as well as plotting more organic growth, "the group monitors the market proactively for further 'right-fit' acquisitions" that would bring crosssell opportunities.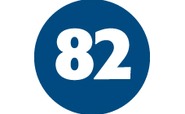 This firm passed its 30th birthday in 2015 and celebrated with a return to profitability; operating income came in at £539,000, compared with a loss of £723,000 in the prior year. This came despite revenue declining by £1.5m. The firm's leadership chalks up the increase in profitbaility to a big rise in its service business, which now accounts for 48.9 per cent of revenue – up from 21.4 per cent since 2009.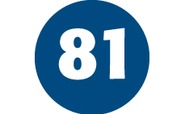 Intrinsic Technology
£28.1m
This Avaya Platinum and Cisco Gold partner made Mark Bates its fourth chief executive inside three Preyears during FY14. And all the upheaval does not seem to have helped its financial performance, with the group holding company posting a net loss of close to £6m during a year in which sales fell 17.3 per cent. But the directors pointed to an increase in services business and claimed to expect a revenue uptick next year.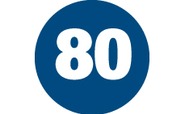 This services and infrastructure player swoops into the top 100 via its acquisition a year ago of managed services firm Knowledge Limited, which turned over more than £8.4m in its most recently available accounts. This is added to its new owner's 2014 top line which rose 7.4 per cent to £20.2m. The company is aiming to grow into a £100m support and services player over the next half decade.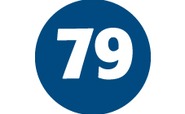 This London reseller grew by almost a quarter in the 2014 calendar year, and claims to be gunning for sales of about £40m this year. With revenues in excess of $1.5bn, US-headquartered Zones is among the world's largest VARs. It aims to use its UK operation as a beachhead from which to grow its presence across EMEA.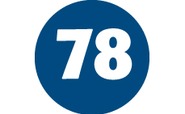 This publicly quoted firm has experienced a rollercoaster couple of years, in which its size has fluctuated wildly. In March its CEO Dave Breith resigned, two months before it sold off its lossmaking telecoms operations to Timico. There was some good news in its first-half results for the current year, with turnover from continuing operations increasing by more than a third to £21.1m. But chairman Frank Beechinor acknowledged that it had been "a testing period".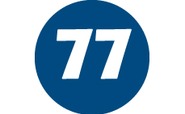 The UK arm of this Germanheadquartered €2.6bn-turnover goliath grew its sales by more than £5m in the 2014 calendar year. Pre-tax profit rose by more than 40 per cent to £1.35m. The Chippenhambased company sells products from almost 300 manufacturers via its website and has a UK workforce that had risen to almost 50 by the end of last year.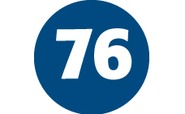 This data-focused managed services provider and IBM Premier Business Partner saw an "expected" turnover decline in FY15, as it came on the back of a 2014 fiscal year in which it grew by a third on the back of some "exceptional" deals. Recent developments include the opening of a New York office, which delivered $5m in revenue. Over the next year or so the company is on the lookout for possible acquisitions on both sides of the Atlantic in the data analytics or security sectors.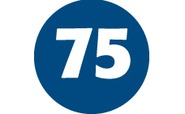 This software and services specialist increased turnover by more than a fifth in FY14. But pre-tax income was almost dead flat at £373,070, as gross margins rolled back by 2.5 points to about 12 per cent, which the directors atrributed to the increasingly "competitive nature of the industry in which the company operates". In the first six months of its current year it claims its burgeoning public sector business turned over £20m.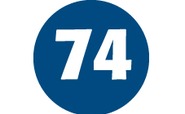 In the 2014 calendar year this Apple specialist claims to have enjoyed growth into "historically non-Apple markets such as financial institutions, legal entities, health organisations and corporations". It also garnered increasing business from selling data storage wares into the media and entertainment sector. All of this helped Trams grow its top line by 4.1 per cent, while pre-tax profit increased about sixfold to £555,971.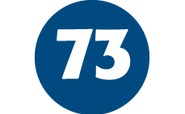 This West Yorkshire-based system builder grew its top line by almost a third in its 2014 fiscal year. However, pre-tax profit slipped from more than £2.5m to less than £600,000 as administrative expenses shot up. During the year the company moved to a bigger location in its home village of Grange Moor, in which it claims it has implemented "improved production methods, plant and machinery".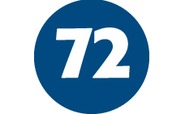 This security VAR and services provider grew turnover 10 per cent in the year to the end of July. Managed services revenue increased by a fi fth to £6.2m, while consultancy sales were up by almost a third to a little over £5m. EBITDA also rose by almost £1m, coming in at £4.6m. This equated to an increase in margins from 24 to 26 per cent.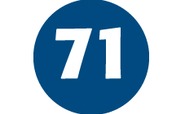 This Devon-based licensing specialist has been in business for more than three decades. Its directors were happy to defy "demanding market conditions" in a 2014 fiscal year in which sales rose 7.5 per cent and pre-tax profit increased 13.8 per cent to £921,000.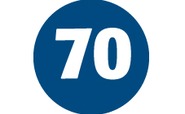 This Cheshire-based printer reseller advanced by around another £5m in FY15 as it continued to grow in its homeland and generated about £1.5m from a burgeoning South African operation. The US has been earmarked as the next target for international expansion, with plans in place to open an office in Miami in the early part of next year.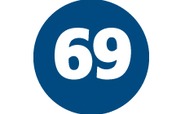 The larger of the two firms on this list to bear its name, this Bedford-based firm enjoyed a fruitful 2015 fi nancial year. Reported turnover was up almost 10 per cent, with growth rising to almost 17 per cent when discontinued operations are taken out of the equation. Pre-tax profi t leapt more than 60 per cent to upwards of £4m, and the fi rm claimed its impressive performance could be chalked up to investments in growing its datacentre services business.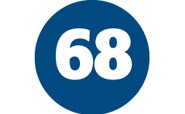 This Wetherby-based company has worked to transform itself into a managed services provider, and 2014 marked the year that it began to derive more than half its revenue from contracted managed or maintenance services. Just 36 per cent came from product sales, with vendor partners including Oracle, VMware, HP, Dell and Microsoft. Sales were pretty fl at in FY14, but pre-tax profi t jumped almost 60 per cent to £1.1m.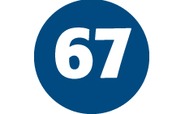 The 2015 fi scal year was a steady one for this Surrey-headquartered Cisco Gold partner, with slight growth in the top line. But the ongoing year is set to be "transformational" as the company enjoys the fruits of some major services engagements and project deals with big-ticket clients. In addition to its Leatherhead HQ it runs an offi ce in the City of London's Heron Tower development, as well as digs in Hong Kong and New York. The company as a whole holds almost 300 technology accreditations with its vendors.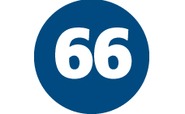 This VAR and managed services provider's holding company endured a net loss of almost £5m in FY14 as it faced a heavy toll in terms of amortisation and interest payments. But, in the accounts for its main trading entity, Selection Services Ltd, the directors pointed to a rise in trading EBITDA – which came in 17 per cent up at £2.8m – as indicative of the underlying health of the business. The report added that it had been "another year of significant change", as it integrated various acquisitions.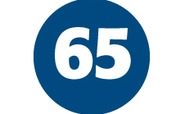 In addition to its UK business this datacentre specialist also generates a further £9.1m in revenue from operations in the US, South Africa and the Nordic countries. During FY15 it restructured into four business units covering product, services, IT lifecycle services and cloud. Its key authorised vendor partners include Juniper, HP, Dell, F5 and VMware, while its Hardware.com e-tail site sells a wide range of second-user hardware and software from more than 50 vendors, most notably Cisco.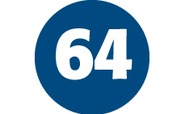 This system builder and integrator develops desktop, laptop and server technology for business and public sector clients. The provision of computing infrastructure and related integration and engineering services is picked out as a key offering. The firm also sells consumer wares such as consumables and gaming PCs, and runs a showroom near Portsmouth.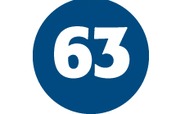 Sales rose slightly during this Leedsbased VAR's most recent fiscal year. One landmark achievement was taking its burgeoning big data and predictive analytics business into the US market. It also claims to have enjoyed success taking technology and service offerings initially developed for the education sector into new markets such as police, social services and some large corporates in the private sector.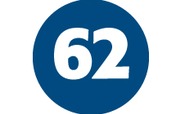 Spectrum Computer Supplies
£38.6m
This Bradford-based consumables specialist – which operates as both a distributor and reseller – endured a testing 2014 fiscal year, in which sales fell by almost a quarter. Operating profit endured a similar decline, dropping from £3m in FY13 to less than £2.2m this time out. The directors' report for the year hinted at the loss of certain vendor contracts, attributing the top-line reduction to "supplier rationalisation of the sales channel".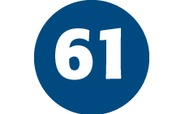 UK sales were up by more than a fifth during this storage integrator's 2014 fiscal year. However, pre-tax income was down from £1.2m in the prior year to £555,000 this time out, as administrative expenses swelled 45.4 per cent to £8.2m. The company chalked up the sharp rise in costs to investments made in its cloud and managed services offerings, as well as opening a new office in Scotland. MTI has also hinted that it is ready to get back onto the M&A scene, revealing that it has taken "a very close look" at certain potential acquisition targets. The firm's UK headquarters is in Godalming, and operates locations in Worthing and Manchester.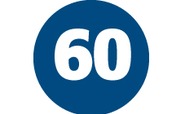 This Avaya Platinum partner grew by almost a fifth during its recently completed 2015 fi scal year, which it claims enabled it to snaffl e a bigger share of the UK contact centre market. It pointed to its inclusion among the top 40 medium-sized companies on the annual report from the Great Place to Work research house as a key achievement. In addition to its HQ in London's Bankside area, it also operates a global support centre in Glasgow, as well as an offi ce in Harrogate and an outpost in Singapore serving the APAC market.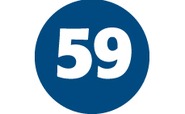 During its 2014 fi scal year this VAR shed a little more than £1m from its top line, but its acquisition in April of local rival Aegis IT brings with it an additional £1.5m in sales, putting TSG slightly up on last year's report. The new addition was acquired in a pre-pack deal, having fallen into administration. Expanding further into the London market was high on TSG's agenda for the rest of 2015.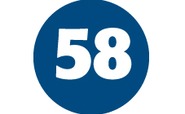 The directors' report for this Birmingham reseller saluted "another solid set of results". The firm saw a year of relative stasis in terms of financial performance, with both sales and profit rising marginally. The pre-tax bottom line came in at £575,950. In the latter part of 2014 the firm landed on the infrastructure lot of Whitehall's primary commodity IT procurement vehicle: the £6bn Technology Products framework.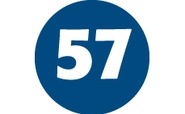 This fast-growing Sheffi eld VAR is almost £10m bigger than when we last compiled this list, and is gunning for £60m in 2016. The fi rm has worked to evolve into a true managed services provider, and claims sales of as-a-service offerings were a key growth driver in FY15. Other key achievements during the year include the establishment of the Millgate Sales Academy and triple-fi gure growth of its voice and data unit, which it aims to grow past £4m revenue this year.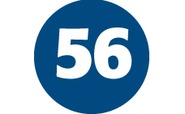 Last year was one of consolidation for this buy-and-build outfi t. The directors' report claims all its recent acquisitions "have now been fully integrated", and the fi rm is running as one entity. Sales for 2014 rose 45.3 per cent, while pre-tax income was up 38.9 per cent to more than £1.5m. The fi rm is expecting more strong growth this year.