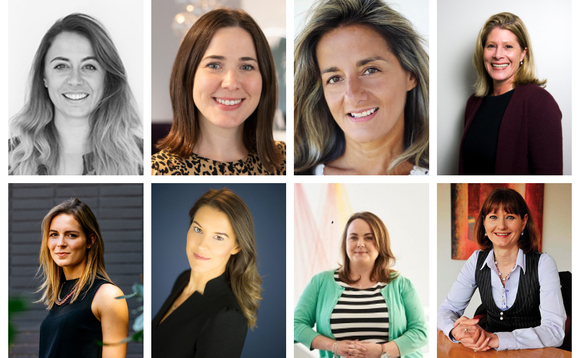 When CRN launched Women in the Channel in April 2018, we acknowledged that such a campaign should not be needed, and expressed hope that one day it wouldn't.
This month, we asked 17 female channel partner leaders whether they feel any progress has been made over the intervening four years, and what more companies in our sector could be doing to make further headway.
We also probed their leadership styles, and dug into the companies they lead.
These 17 influential leaders all founded or run VARs, MSPs and consultancies that sit on the front line of a technology channel that is, now more than ever, shaping the future direction of the UK and global business world.
One heads up an MSP which started life as a sweet shop, one is the CEO of a global software licensing giant, and another is a serial entrepreneur whose latest venture has a policy of giving female monikers to all its in-house tools and market solutions.
When it comes to the gender balance of the wider industry, they remain in a minority, however, with research carried out by CRN this month confirming that men make up on average 71 per cent of the workforce of UK IT solutions providers, and tend to predominate in higher-paid sales and leadership roles.
On the other hand, the average proportion of females employed by the 24 IT solution providers we looked at has risen from 27.6 to 29.1 per cent over the last four years, with the average mean gender pay gap closing marginally from 24.4 to 22.2 per cent.
Has the dial moved?
But have our 17 female leaders themselves seen any evidence to suggest the dial has moved?
In line with the data above, most felt that any improvement has been - at best - incremental rather than transformational.
Gender diversity "is improving" and is now an "openly debated topic that we all feel at ease with", Phoenix Software MD Sam Mudd argued, European Electronique CEO Yolanta Gill agreed that there are now "definitely more women in key positions within the industry", while ITB managing director Donna Taylor felt that there has been a "positive shift for women in the IT industry".
Wanstor CEO Francesca Lukes said she has noticed an increase in female IT leads among her clients, but felt that the industry itself has yet to make similar strides forwards.
"Personally, I can't say I have noticed a tangible change, however I have come from a consultancy background where there was more gender diversity so I know there is a long way to go. As an organisation we have put a focus on recruiting for diversity, however unfortunately as everyone in the sector is painfully aware, there simply isn't enough talent," she said.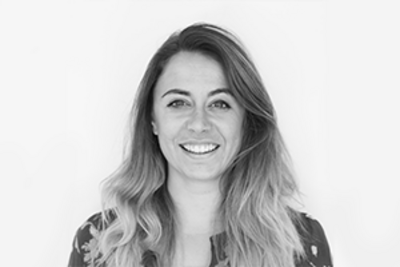 "From a personal perspective (as the owner and CEO of an SME within the channel), it doesn't feel like a huge amount has changed - although it has been great to see increased dialogue around the subject, which is Step One," agreed Sweethaven CEO Mel Rambridge (pictured).
Mirroring this year's relaunch of the Women in Channel Awards as the Women and Diversity in Channel Awards, several of our female leaders stressed that diversity should be viewed through a wider lens than just gender.
"I am satisfied that we are bursting through the glass ceiling where a women's once lofty aspirations were curtailed," Lisa Herbert, Infinity Group
Boasting a career that has spanned industries including not only tech but also utilities, aviation and retail, Pixel Group CEO Kelly Simkiss argued that all these sectors "have had areas for improvement from a diversity perspective".
"However, I think of diversity in its broadest sense being any dimension that can be used to differentiate groups and people from one another and in this sense in certain areas (for example neuro diversity) I think the tech industry does quite well, whereas in others there are still areas for improvement," she said.
"I believe we should be tackling diversity in general, not just female representation," concurred Insight's EMEA president Emma de Sousa.
Leadership leanings
The question of whether women and men tend to possess different leadership traits is a divisive topic that has been explored in depth by the likes of McKinsey and Harvard Business Review.
Few would disagree, however, that boosting diversity within leadership teams - so that they reflect more closely the make-up of their customers - is something all tech companies should be striving for.
The research CRN carried out earlier this month confirms that females are under-represented in top-paying roles at IT solutions providers, with - on average - women accounting for less than 20 per cent of staff sitting in the top pay quartile.
There are signs that the industry is making headway on gender balance in the boardroom, however, with three of the four largest US-headquartered IT solution provider behemoths - in the shape of CDW, SHI and Insight - as well as Avanade and Crayon - now boasting female CEOs.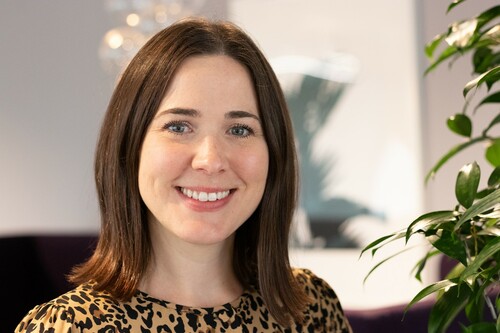 When Crayon appointed Melissa Mulholland (pictured) as its permanent CEO last August, co-founder Rune Syversen said she had made "a significant difference in helping to promote innovation, diversity and compassionate leadership," since joining the firm in 2020.
Mulholland herself told us she is very "collaborative" in the way she works, an adjective that was employed by no fewer than five of the 17 female leaders when we asked them to summarise their leadership styles.
"I like to listen to different ideas and explore various viewpoints because everyone brings their own unique experience to the table, so as a leader I listen to those perspectives and try to support an environment that fosters innovation," Mulholland explained.
ICA founder and director Pam Blanchard said others had described her leadership style as "visionary and affiliative", while ITARMI founder Jenni Riley characterised hers as "supportive", Akari Solutions' CEO Margaret Totten hers as "collaborative and creatively chaotic", and Xalient CEO Sherry Vaswani hers as "collaborative" and "democratic".
"Women can bring different leadership qualities and traits to the table, something we see in evidence at Xalient where half my board are female," the latter said.
Infinity Group managing director Lisa Herbert said she adopts a "coaching leadership style", while Sapphire CEO Annabel Berry and Nettitude CEO Karen Bolton both billed their leadership style as "transformational".
"I'm passionate about supporting and developing people to be the best they can be and to feel empowered - it just makes good business sense," Berry confided.
"The Lee Locacca quote about hiring people smarter than you and getting out of their way is broadly my approach to leadership but coupled with being there to coach and support as and when the individual or team need it whilst holding them to account," added Pixel Group CEO Simkiss.
Bursting through the glass ceiling
When CRN first launched Women in the Channel in 2018, our aim was to spark debate about the industry's diversity deficit, in the process reflecting the full gamut of viewpoints. This included speaking to women and men who - quite reasonably - felt that highlighting the issue at all could be seen as at best patronising and at worst counter-productive. A few questioned whether the existence of an industry dominated by one gender over another was inherently a bad thing.
An overwhelming majority of the female leaders we spoke to, however, felt that efforts to tackle gender bias are vital for their company and the industry. Some cited the link between diversity and company performance as justification, while others pointed out that a failure to attract female applicants to their business would shrink their potential talent pool at a time when skills are in short supply.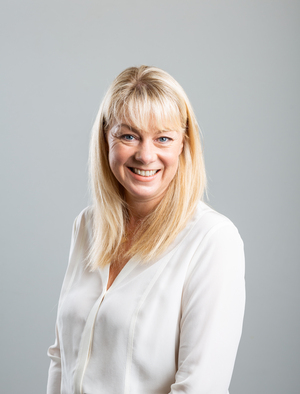 "I am a firm believer that if you do not have a diverse organisation, you do not have the ability to engage with a diverse range of people. This results in less innovative thinking and a siloed mentality to problem solving," said Tiskki founder and CEO Anna Assassa (pictured), for instance.
We asked our 17 female leaders to highlight one thing companies serious about tackling their gender imbalance should be doing to attract and retain more female staff.
Covid in some ways set back efforts to tackle gender pay and diversity issues, with research showing that women took on the lion's share of unpaid childcare during the pandemic. Unified comms specialist OneCom, admitted in its recent gender pay report that a higher percentage of females were placed on furlough leave and experienced reduced pay to support increased responsibilities at home.
But several of the female leaders we spoke to urged companies to use the new working environment sparked by Covid to reach a wider variety of potential talent.
"Our sector now needs to start and change parameters around working. The pandemic forced the provision of the "hybrid model" that permits more family friendly working conditions for women wanting to enter or return to, the working environment," said PCL Group CEO Jeanette Forbes.
"I think that attracting females into the industry is the single biggest challenge that I've seen since working in tech," said Simkiss at Pixel Group.
"Once they're in, retaining and promoting them has not been the challenge, so I think creating environments where people can work in the way that best suits them and enables them to perform at their highest is the most important things for companies in our sector to focus on right now; and it isn't easy as there is no one size that fits all, but that's the challenge.
"Without a level of flexibility for both my partner and I, there is no way we would be able to both hold high-level roles and enjoy a quality family life," Mel Rambridge, Sweethaven
Rambridge at Sweethaven concurred, urging companies to look closely at flexible workplace schemes for both men and women.
"As a soon-to-be mum of two, this is particularly important for me - without a level of flexibility for both my partner and I, there is no way we would be able to both hold high-level roles and enjoy a quality family life," she said.
Increasing efforts to cut out unconscious bias in job adverts was another recurring recommendation, with Bolton at Nettitude advising companies to "look at the small things" when it comes to recruitment.
"The language and imagery in job adverts, for example should appeal to a wide audience. Challenge stereotypes of feudal language of cybersecurity or hackers in hoodies," she said.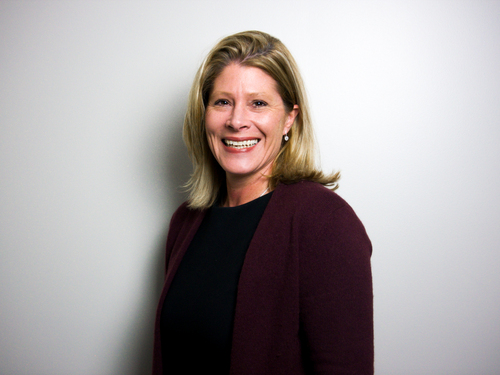 Thankfully, most of the 17 female bosses we quizzed pointed to some progress over the last four years, while accepting that there is much more to do.
Infinity Group's Lisa Herbert (pictured above) perhaps best summed up the general mood.
"It will be real progress when the appointment of female CEOs are the norm and not a news piece. But I am satisfied that we are bursting through the glass ceiling where a women's once lofty aspirations were curtailed," she said.