Top VARs is a report into the fortunes of the 100 biggest UK resellers and the priorities of CIOs across a variety of vertical markets. The research reveals that there are plenty of resellers on the list that continue to grow sales, but it also shows how much margins are coming under pressure.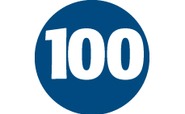 Ampito Group
Revenue: £27.5m
Profit margin: 11.5%
This Crawley-based group is one of the faster-growing and more profitable firms this year. Founded in 2005 by Manny Pinon, Ampito delivers IT, networking and telecoms solutions through seven business units: Nubeon, Vanix, Matelco, Matec Global, Object Source, Appcelerate and Mavoda. Revenues for the year to 31 December 2015 rose by a fifth, with operating profits up £300,000 to £3m.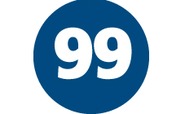 Q Associates
Revenue: £27.5m
Profit margin: 2.0%
This server, storage and cloud specialist hasn't reported any new numbers since we compiled Top VARs 2015. For the year ending 31 March 2015, revenues fell five per cent and an operating loss of £723,000 was reversed to a profit of £539,000.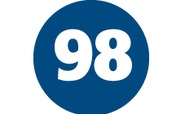 Civica Services
Revenue: £27.8m
Profit margin: 3.4%
TRevenues for public sector software giant Civica's volume licensing arm, Civica Services, fell from £30.3m to £27.8m year on year in its fiscal year to 30 September 2015. Operating profit also fell fractionally, from £975,000 to £933,000. Holding vendor partnerships with the likes of Microsoft and Snow Software, the Putney-based outfit specialises in software advisory and fulfilment, professional services and managed services..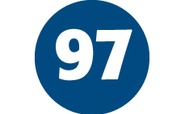 Red Stack Tech
Revenue: £28.1m
Profit margin: 6.7%
This Oracle Platinum partner now calls itself Red Stack Tech 'a Data Intensity Company' to reflect its acquisition by a US peer in September. For its year ending 31 December 2015, the Chelmsford-based firm added £9m in revenues and saw operating profit bulk up from £324,000 to £1.9m. Starting as e-DBA in 1998, Red Stack assumed its current identity last January when it merged with business analytics specialist 3sixty-analytics.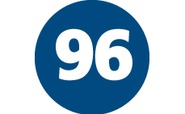 Intrinsic
Revenue: £28.1m
Profit margin: 2.2%
We have had to recycle last year's figures for this Merseyside-based Cisco and Avaya partner due to a change in its financial year. Its trading arm posted a £625,000 operating profit on revenues that fell 17 per cent.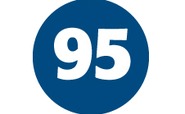 eBECS
Revenue: £28.4m
Profit margin: 7.3%
This London-based unifi ed communications and networking player not only makes the Top VARs cut for the fi rst time but does so under a new name. Five years after performing an MBO, the company formerly known as Touchbase UC recently severed its ties with the wider Touchbase group and established its own offices in New York and Sydney. The plan is to treble sales over the next five years, under a new name that is inspired by the team that helped Norwegian explorer Roald Amundsen reach the South Pole in 1911.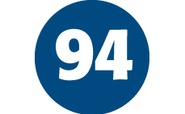 Midshire
Revenue: £28.5m
Profit margin: 6.8%
Founded in 1990, this West Bromwich-based print, telecoms and IT reseller has been enjoying a period of solid growth. Its four constituent companies posted a combined operating profit of £1.93m on revenues of £28.5m in the year to 31 August 2015. 2016 numbers that the company shared with us show its revenues rising again to more than £30m. Partnering with the likes of Samsung and HP, Midshire claims to have 12,000 installations across the country.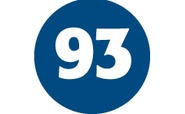 Olive Communications
Revenue: £28.7m
Profit margin: 7.0%
Claiming to be the UK's fastest-growing comms provider, acquisitive Olive grew revenues 63 per cent to £28.7m in its year ending 31 January 2015, although operating profit slipped three per cent to £2m. The High Wycombe-based unified comms specialist claims to be Vodafone's second-largest Platinum partner by connection volumes and also works with Mitel, Microsoft and BlackBerry.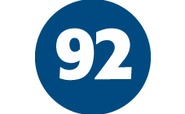 Adept Telecom
Revenue: £28.9m
Profit margin: 11.3%
Last year saw AIM-listed Adept plough on with its transition from a traditional fixed-line services provider towards a managed services provider. Thanks in part to its acquisition of Avaya partner Centrix, managed services rose to from 27 to 44 per cent of its total revenues, which were up 31 per cent in the year to 31 March 2016. It highlighted its success in the public sector, revealing it now supplies 38 councils, up from 25 a year earlier. Operating profit rose 42 per cent to £3.4m.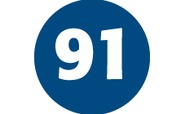 Edenhouse Solutions
Revenue: £30.3m
Profit margin: 18.5%
Founded in 2008, this SAP consultancy makes its first appearance in Top VARs after growing sales by 36 per cent in its fiscal year ending 31 March 2016. It held up its "significant investment" in SAP's S/4 HANA suite as evidence of its early-adopter approach, which it sees as a key differentiator. Operating profits beefed up by over £2m to £5.6m, giving it an operating margin of 18.5 per cent - among the highest here.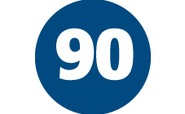 Zensar
Revenue: £30.4m
Profit margin: 11.0%
The UK subsidiary of this Indian software and services outfit grew nine per cent in its fiscal year ending 31 December 2015, with operating profit rising slightly to £3.3m. The Oracle, SAP and Salesforce partner said it secured nine new orders from the UK and Europe during the period.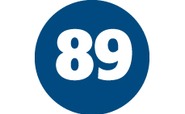 IT Lab
Revenue: £31.1m
Profit margin: 8.9%
Following its merger with Mancunian Microsoft partner JMC IT last May, this London-based MSP has become a £30m-revenue player, with 300 staff and 750 customers. The figure above is taken from the 2016 Sunday Times Fast Track list, in which it ranked 80th. IT Labs' most recent audited accounts, for the period to 30 September 2014, show operating profit hitting £1.2m on revenues of £13.6m.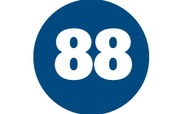 Excitech
Revenue: £31.7m
Profit margin: 10.4%
Having recently celebrated 30 years in business, CAD specialist Excitech claims to be the UK's largest Autodesk Platinum partner. Revenues for the year to 31 May 2015 bounced 32 per cent, which the Enfield-based outfit put partly down to the continuing recovery in its core construction vertical. Operating profits of £3.3m, up from £1.8m in 2014, gave it a healthy margin of over 10 per cent.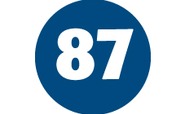 Printerland
Revenue: £32.1m
Profit margin: 10.6%
Audited figures for the year ending 31 March 2015 show revenues rising six per cent and operating profit increasing by nearly £1m to £3.4m for this Cheshire-based print reseller. The recent roll out of a new CRM system will lead to a £4m revenue uplift in its current fiscal 2017, following a "steady 2016" (numbers for which are in the process of being audited) the firm told us. In September, Printerland rekindled its sponsorship partnership with Sale Sharks after a five-year hiatus.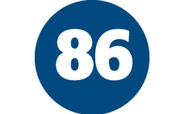 SecureData
Revenue: £32.8m
Profit margin: 3.5%
This managed security services provider posted a second year of double-digit growth as heightened awareness of data breaches boosted demand for its offerings. Revenues for the year to 31 July 2015 powered up 15 per cent, while operating profit rose by over £200,000 to £1.2m. Cloud services, via SecureData's Greater Intelligence platform, will be a focus for the year ahead, said CEO Etienne Greeff, who led an MBO of the cybersecurity specialist in 2012.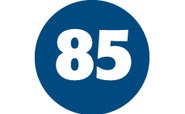 Spectrum Computer Supplies
Revenue: £33.8m
Profit margin: 4.2%
This Bradford-based firm said its 2015 financial performance reflected the "continued competitive nature" of the computer consumables market in which it operates. The firm's sales for the year to 31 October 2015 slid another 12 per cent following a 24 per cent fall in 2014. Operating profit also slipped, from £2.2m to £1.4m. A hybrid reseller and distributor, Spectrum says that it is able to provide next-day delivery of stock courtesy of its central warehouse.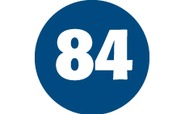 Novatech
Revenue: £33.8m
Profit margin: 1.9%
A cull of unprofitable business customers led this Portsmouth-based system builder to record a fall in sales and rise in profits for its year ending 30 April 2016. In an effort to reduce its cost of sale, Novatech raised "significantly" the threshold for lower-spending customers it account manages during the year. As a result, revenues fell eight per cent but operating profits rose from pound;193,000 to pound;640,000.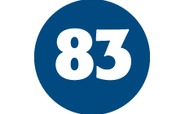 Trams
Revenue: £33.8m
Profit margin: 2.0%
This Apple specialist claims it successfully combated shrinking margins and the threat of direct-selling cloud providers in its fiscal 2015 by diversifying into niche areas such as storage, where it saw particular success in the broadcast sector. That was reflected in its top and bottom line as revenue for the 12 months to 31 December 2015 rose five per cent and operating profit clambered from £449,000 to £685,000.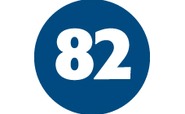 Esteem
Revenue: £34.2m
Profit margin: 3.1%
This Wetherby-based Citrix, Oracle and Dell partner says it exited its fiscal 2015 with a "solid platform for further growth", despite reporting a decline in both its top and bottom lines. Turnover fell one per cent, while operating profits dropped by two thirds to £1.07m, which it attributed partly to reduced margin on vendor maintenance services. But a glut of managed services deals won in the final quarter, alongside its inclusion in some large public sector frameworks, gave it cause for optimism for fiscal 2016.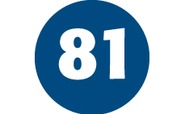 Bechtle
Revenue: £34.4m
Profit margin: 4.1%
One of Europe's largest resellers, Germany-headquartered Bechtle's UK business continues to expand, with revenues up 14 per cent in the year to 31 December 2015. Operating profits rose too, from £1.3m to £1.4m. In 2014, €2.8bn-revenue Bechtle formed GITA, a global reseller alliance that includes Atea in the Nordics and PC Connection in the US.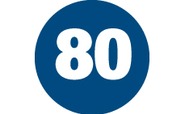 The Saville Group
Revenue: £34.9m
Profit margin: 2.8%
Longevity is a key selling point of this audiovisual VAR, which started as a pharmacy in its native York in 1876. Today, it claims to be the UK's largest specialist supplier for audiovisual, multimedia and videoconferencing technology, with 250 staff in 10 locations. Revenues for its financial year ending 31 December 2015 were flat, while operating profit rose by over £200,000 to £993,000.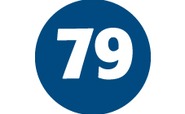 Probrand
Revenue: £34.9m
Profit margin: 0.8%
Revenue growth was not a priority for this Birmingham-based reseller in 2015 as it switched its focus to developing new digital technology. This, it said in its directors' report, has helped differentiate it from other VARs. Turnover for the year to 31 December 2015 fell 16 per cent, while operating profit more than halved to £271,000.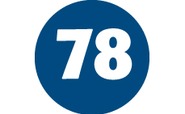 GBM Digital
Revenue: £34.9m
Profit margin: 1.9%
Specialising in Apple solutions for education and businesses, Manchester-based GBM has virtually doubled sales over the last two years. Case studies on its website include helping specialist school Woodlands Centre with a 1:1 iPad deployment. For its year ending 31 December 2015, operating profits dipped eight per cent to £674,000 on revenues that rose 51 per cent.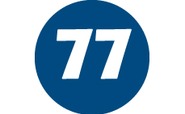 TSG
Revenue: £36.3m
Profit margin: 3.4%
Sage co-founder Graham Wylie set up TSG in 2003 and invested a further £2m in the Microsoft, Sage, HP and Sophos partner in its fiscal 2015. A seven per cent fall in revenues for the year to 31 March 2015 was "not unexpected", its annual accounts said, and reflected "failings" of the previous year and its conscious decision to focus on rebuilding recurring revenues. A 2014 operating loss of £4.3m was reduced to a £1.2m deficit this time around, reflecting the 400-employee firm's efforts to trim its fixed cost base.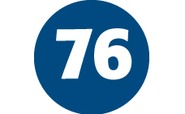 Grey Matter
Revenue: £36.8m
Profit margin: 2.8%
This software reseller achieved sales and profit growth in its fiscal 2015 despite citing "demanding market conditions" in its annual accounts. Sales rose 12 per cent, while operating profit topped the £1m mark, up 15 per cent year on year. During the year, it refurbished its Ashburton headquarters to "ensure the premises can meet the needs of the company going forward".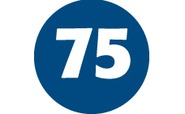 DTP
Revenue: £37.3m
Profit margin: 1.3%
Loyalty to HP and HPE remains a defining characteristic of this higher-education focused, Leeds-based VAR. DTP boosted its stake in analytics start-up Solutionpath to 55 per cent at the start of its fiscal year ending 30 June 2015. This helped it record five per cent revenue growth and reverse a £354,000 operating loss last year to a £491,000 profit.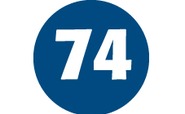 PC Specialist
Revenue: £37.9m
Profit margin: 0.9%
This Wakefield-based PC assembler's recent move to a bigger facility saw it invest heavily in improved production methods and machinery. It packed over £5m onto its top line in fiscal 2015 but operating profit shrank from £580,000 to £356,000. Its website offers a range of custom gaming PCs and overclocked Intel PCs.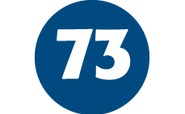 Zones
Revenue: £38m
Profit margin: 1.4%
This US VAR continues to grow its UK business but admitted in its recently filed 2015 accounts that a post-Brexit market "will lead to more challenges" as it expands across the EU. Revenues for the 12 months to 31 December grew 29 per cent, although operating losses widened from £304,000 to £520,000. Some £11.8m of the figure above came from the wider EU, and Zones said it is "evaluating the benefit of incorporating a separate business entity in the EU".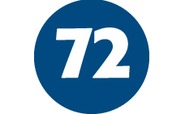 CSI
Revenue: £39.1m
Profit margin: 5.5%
It was a transitional year for this London-based IBM and SAP partner, as it attributed a fall in revenues and profits to the investment it is making in its journey from reseller to MSP. For calendar 2015, revenue dipped eight per cent, while operating profit virtually halved to £2.1m. Investments made during the year have positioned it as one of only a "handful" of partners skilled in both IBM Watson and SAP Hana/S4 Hana, CSI said.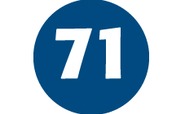 RedstoneConnect
Revenue: £40.5m
Profit margin: 11.5%
New management at this cabling and networking VAR have sold off its loss-making comms arm, refocused it entirely on its core smart buildings market, and rebranded it from Coms to RedstoneConnect. Although the AIM-listed firm has returned to profit, it was still in the red in its fiscal year to 31 January 2016, with operating losses halving to £696.000. Revenue from continuing operations rose from £29.5m to £40.1m.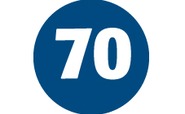 MTI
Revenue: £40.8m
Profit margin: 2.2%
This storage VAR's growth run ground to a halt in its fiscal 2016 as "buyer indecision around cloud" and increased competition were blamed for a five per cent sales fall. The acquisition this autumn of MTI's key vendor partner, EMC, by Dell, should open up opportunities for the business, which has 110 staff and offices in Godalming, Worthing, and Manchester, its director's report said. MTI derives a "large and profitable revenue stream" from providing EMC maintenance services, and operating profit rose from £504,000 to £887,000.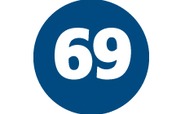 Sabio
Revenue: £41.7m
Profit margin: 6.6%
This comms VAR is primed for expansion in Europe and Asia after new private-equity backer Lyceum awarded it a £30m acquisition war chest in July. Sabio burst through the £40m revenue mark in its fiscal 2015 ending 30 September, which it said confirms its status as one of the UK's leading specialist contact centre systems integrators. The 21 per cent growth in sales did not come at the expense of the bottom line, as operating profits grew more than £1m to reach £2.8m.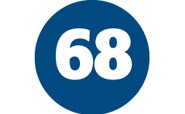 Comparex
Revenue: £42m
Profit margin: 2.3%
This software licensing specialist was in growth mode in its fiscal 2015, opening an office in York and expanding headcount from 38 to 59. But its efforts to snag new customers, along with falling public sector margins, hit its bottom line, with operating losses reaching £969,000, compared with a £208,000 loss last time around. Comparex has this year centralised some UK business functions to its native Germany.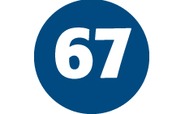 Blue Chip
Revenue: £42.2m
Profit margin: 19.7%
Founded in 1987 as an IBM mid-range maintenance specialist, this Bedford-based firm claims it has grown to become the UK's largest independent support firm for Big Blue. It had a barnstorming fiscal 2016, with revenues climbing 22 per cent and operating profit virtually doubling to £8.3m. A specialist in IBM i and AIX servers, it claims to have over 850 clients.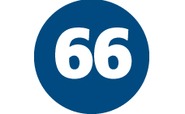 Cisilion
Revenue: £43m
Profit margin: 2.8%
This Cisco Gold partner returned to growth in its fiscal 2016, with revenue swelling 20 per cent and operating profit more than doubling to £1.2m. Alongside its main sales office in Heron Tower and back-office hub in Leatherhead, Cisilion has a physical presence in New York and Hong Kong to service international clients such as Bloomberg, Sony and Sega.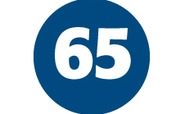 Stormfront
Revenue: £46.8m
Profit margin: -0.2%
This Apple Premium Reseller (APR) blamed an annual operating loss of £72,000 on a slump in sales of core products, such as iPads. Sales fell 11 per cent in the year to 30 September 2015, but the Exeter-based outfit, which operates 23 stores, said in its annual accounts that it expects to "grow significantly" after Apple granted its APR partners the right to stock iPhones.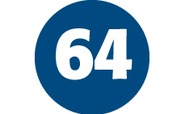 Millgate
Revenue: £47.2m
Profit margin: 2.9%
This Sheffield-based VAR enjoyed another year of solid growth in the 12 months ending 31 July 2016. Buoyed by growth in managed IT services, cloud and unified communications sales, revenues rose by over £3m to £43.9m, though operating profit fell slightly to £1.3m. Sister company, wireless comms specialist Millgate Connect, contributed a further £3.3m of revenue and £95,000 of profit.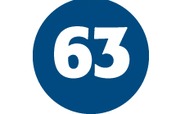 ANS
Revenue: £47.4m
Profit margin: 12.4%
This Manchester-based Cisco, NetApp and VMware partner says it has completed its transition to a cloud service provider following its acquisition of virtual network operator Eison in January. ANS is one of the more profitable firms in this research, with operating income rising from £5.1m to £5.9m on flat revenues of £47.4m for its year to 31 March 2016, according to audited figures the firm shared with us.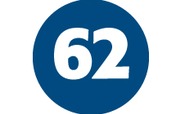 Hardware Group
Revenue: £48.1m
Profit margin: 1.5%
This 110-strong Juniper, HPE, Dell, F5 and VMware partner saw sales fall four per cent in its fiscal 2015. It drew roughly half the total from overseas operations in the US, South Africa and the Nordics. In August, the Swindon-based outfit appointed a new CFO/COO in the shape of Gwyn Hicks - previously the group finance director of the UK's largest golf and leisure operator, Crown Golf. Operating profits for 2015 were down fractionally to £713,000.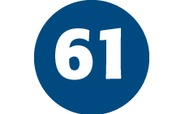 GCI
Revenue: £48.2m
Profit margin: 3.7%/div>
This managed service provider claims to be one of Microsoft's most decorated partners following its purchase of the assets of Microsoft cloud specialist Outsourcery in a pre-pack deal in June. Sixty of its 300 employees are Microsoft certified professionals. For the year to 31 December 2015, revenues fell six per cent although operating profit trebled to £1.8m. Having acquired three firms so far in 2016, the Lincoln-based outfit has promised more M&A after bagging a £50m acquisition growth fund in October.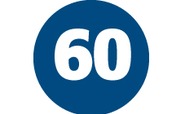 Axians Networks
Revenue: £48.2m
Profit margin: 6.2%
This Juniper Networks partner, previously known as Imtech ICT before it was acquired by French construction firm Vinci, bounced back from its first ever annual loss to report a "strong year of trading" in the 12 months to 31 December 2015. Revenues for the Basingstoke-based networking, security, datacentre and analytics specialist beefed up 13 per cent, while an operating loss of £2.3m was reversed to a £3m profit this time around. The firm said it would maintain its focus on the service provider and public sectors.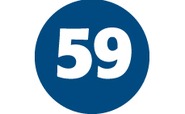 Coretx
Revenue: £49m
Profit margin: -6.8%
A new entrant to Top VARs, Coretx is an amalgam of two firms acquired by Castle Street Investments at the start of 2016: Selection Services and C4L. We arrived at the number by adding up the stated revenues of the duo at the time they were acquired. In its interim results to June 2016, AIM-listed Coretx reported an operating loss of £3.3m (due to a number of one-off costs) on revenues of £19.2m, 84 per cent of which were recurring. This was with five and a half months' contribution from Selection Services and four and a half months from C4L. The goal is to create a £100m mid-market cloud and IT managed services player.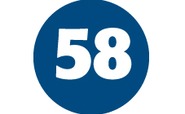 European Electronique
Revenue: £50.1m
Profit margin: 0.6%m
Budget cuts and "a lack of focus on technology" in the schools market led to a second consecutive annual sales fall for this education specialist. On the plus side, the Oxfordshire-based HP, Microsoft and Lenovo partner said its Freedom cloud solution generated "good returns", while sales to universities and colleges grew "significantly", a sector it hopes to pursue further on the back of its recent appointment to the JISC framework. Operating profits for the year to 31 March 2016 rose from £11,000 to £309,000.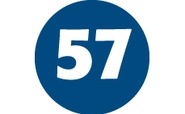 Academia
Revenue: £50.7m
Profit margin: 0.2%
Academia unveiled a services focus in May as it announced it is withdrawing from low-margin education framework business. Its 2015 results underline the motivation: although revenues rose 16 per cent, operating profit fell by almost three quarters to £108,000. The Enfield outfit wants to be seen as the "preferred supplier for Apple-based solutions in the education sector, focused on services" and is one of just six resellers on a new Apple universities framework.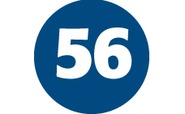 Proact
Revenue: £51.6m
Profit margin: N/A
This storage integrator's UK arm returned to growth in 2015. UK accounts for the year ending 31 December 2015 were yet to be filed, so we used figures from its Swedish parent's annual report. Based on historical currency conversions, UK revenues rose by a quarter last year, while pre-tax profit more than quadrupled to £1.3m. In January, UK CEO Jason Clarke was appointed to lead the wider group, which has 740 staff across 14 European countries and the US.