"Could you be losing top performers to competitors with a 4-day week?"
Name: Louise Wright
Role: Associate Director - UK & Europe Sales & Marketing IT , Audio Visual & UC Technology Recruitment , MiGrowth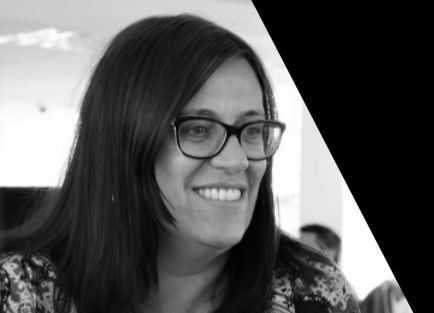 What are your personal views on the 4-day week model?
I think the new 4-day week trial has to be put into perspective of the current job/workplace climate in the UK.
Never before have we gone from being low jobs/high candidates (peak of Covid) to high jobs/low candidates (current) so quickly.
Businesses are desperately looking for innovative ways to attract and retain talent and I have seen employee flexibility becoming a key part of a business's strategy.
A 4-day week sounds great but if it doesn't align with your customers' 4-day week, particularly when you are working on the more transactional side of technology, could you be missing out on potential opportunities? On the flip side, if your competitors are offering a 4-day week, could you be losing your top performers to them? The same with fully remote roles.
This is a new challenge in the world of work and the key for us depends very much on your business, the type of role you are hiring and the specific challenges you face.
Entry level positions, where there is a greater need for skill development, we have seen less flexibility in the offering as the benefits of closer work collaboration are far greater.
In summary, a 4-day week is yet another new "working model" that businesses now have, which they need to make a decision on, based on their own situation. Will it work commercially? Will it help with talent attraction and/or retention?
We have seen huge success with businesses that don't have a set policy but are able to offer bespoke flexibility for their staff and potential employees on a case by case basis. Businesses that don't have a "one size fits all" policy are becoming very attractive propositions as they are able to decide what is best for both the business and the individual.
Based on the conversations you're having with your vendor and partner clients, how many are seriously looking into a 4-day week, and how do the hiring bosses you talk to generally feel about it?
I have seen flexibility mean various things to several of my vendor partners. Part remote, fully remote and now a 4 day week are all now serious considerations when a candidate decides to join, or more importantly stay, at an employer. The golden question is "what is the best strategy?"
The 4-day week trial moots a '100:80:100 model' - 100% of pay for 80% of the time, but maintaining 100% productivity. Are those figures really achievable, or just wishful thinking?
If you have a mature approach anything is possible - a sales person will work at 100% to hit target even in four day week !!
See final page to read why some of Robertson Sumner CEO Marc Sumner's channel clients are worried about how a four-day week could impact customer experience...