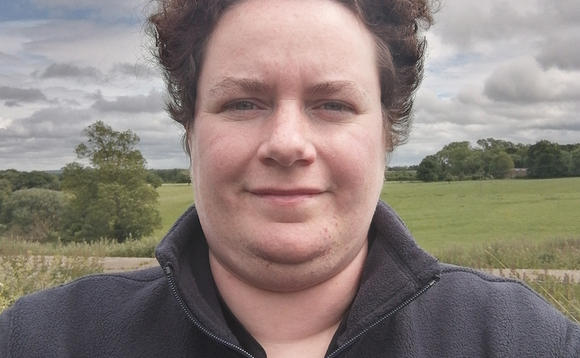 Anna Wesley
International partner alliance manager, SHI
What's the most pressing issue preventing progress with diversity today that no one's talking about?
I think the fact that not all countries are as progressive as others and there needs to be more education across the globe so that more countries can help each other align on diversity, equality and inclusion (DEI) initiatives leading to more local laws to help protect the most vulnerable.
What do you believe are the most effective policies and initiatives that companies can implement to promote diversity in their workforce?
I truly believe that the creation of employee resource groups (ERG) is a great step towards diversity and allows like-minded individuals to share their own experiences and mixing across these groups diversifies the immersion even further. The importance of allyship is also vital to ensure diversity thrives throughout the business, so allyship programmes are crucial to ensure everyone is onboard.
How much progress do you believe the industry has made in diversity since you started working in IT?
I can see the industry is making some great strides towards diversity with more Women in Tech events as a prime example. Removing stereotypes and ensuring that everyone feels welcome to embark on a career in IT without barriers is essential to ensure a broad range of skills and talents are found, utilised and encouraged to grow further across the industry.
What should senior management teams be doing more of to help create a more inclusive industry for everyone?
I think being, finding and supporting role models across the industry is very important to ensure everyone can see what they can achieve as there really are no limits to this. Openly taking about diversity in technology reassures people that it is fine to open these conversations and find a comfortable space for everyone and benefits the company as a whole both culturally and financially.
How did you first get into the IT industry?
I was approached by SHI nearly five years ago as I had a range of language skills, predominantly French, and a background in customer service among many other skills that were needed as a customer requirement, so I decided to accept the challenge and here I am today!
What have been some of your experiences (both good and bad) with how the IT industry has historically approached diversity?
I think the stereotypes within IT have been quite ingrained in the industry and it can be exhausting going against the considered 'norm' sometimes, but I have been fortunate enough to find the right support when needed and it is that mental strength that I utilise to turn negative situations into more positive ones.
Who have been your biggest role models in your professional life, and how have they helped you to succeed?
Seeing women in more senior management positions and seeing LGTBQ+ senior management has been a great influence on me in these more recent years. Our SHI president and CEO Thai Lee and our senior vice president for international Celeste Lee, along with our SHI Corporation UK Ltd managing director Donavan Hutchinson are prime examples within the IT industry. All have shown me that you really can achieve your passion and cross any barriers along that successful journey. I have been inspired by these individuals and taken everything on board and utilising my passions to springboard myself to achieve great aspirations.
Do you think companies should be compelled to publish 'ethnicity pay gap' data?
Yes, I do believe the transparency is essential to ensure that progress is and continues to be made to highlight any areas that may need improvements.
Do you believe Covid has hampered or helped gender diversity efforts in the IT industry?
I think Covid has helped gender diversity efforts as with the working from home for a prolonged period, this allowed companies to find talent from anywhere and everywhere no matter who they are or where they are from. The talent pool has not been limited. In fact, it is technology that has brought us together more than ever!
Has it always been easy for you to be open about your identity in the workplace?
Not all at, it's been one of the hardest journeys of my professional life, mainly due to the lack of education in the workplace, a previous lack of equality laws, it's been considered a 'taboo' subject in the past and I have come face to face with some very challenging situations. It is only recently through our SHI Embrace ERG group last year that I finally opened up about my sexuality professionally and surrounded myself with like-minded people who had been through similar experiences. I literally now have the motto, "Be the role model you were looking for but could not find" as I am so happy to see the professional lives of upcoming young people into the workplace who can now finally be themselves from the outset.
What can employers do to create a more inclusive workplace for LGBTQ+ staff?
I think employers need to reassure all staff from the outset that there is a safe space for them and to introduce those staff to ERGs if they are available from the outset should they wish to be a part of this, they need to know the support is available. Employers need to keep the conversation flowing on such subjects and normalise those conversations to ensure all staff feel comfortable to open up if they wish to. This needs to continue throughout the tenure of all employees for LGBTQ+ staff and allies and ensure that everyone has a place to bring their truest best version of themselves to work and have a voice.
What are the most effective ways an employer can promote a multicultural and multifaith workplace?
The most effective ways an employer can promote a multicultural and multifaith workplace is by recruiting a talent pool from various cultures and faiths and being sensitive to respective faiths, religious festivals and celebrations. Creating awareness and reaching out to staff during such times to offer support and celebrate with everyone to ensure we are all immersed in each other's communities really helps ensure everyone is educated and aware, and opens their minds to a more inclusive workplace.