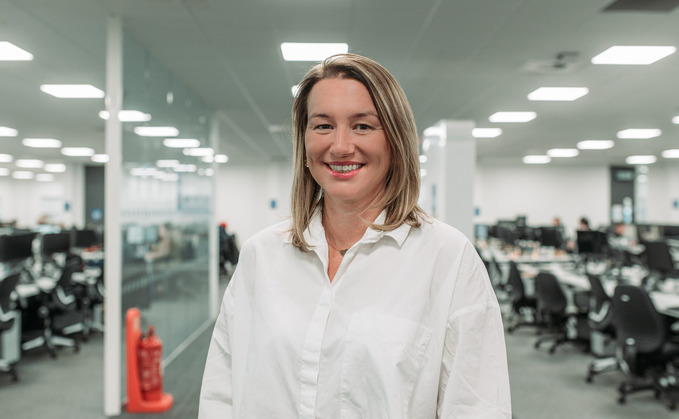 Sara Wilkes
Chair of the diversity and inclusion board, SCC
What's the most pressing issue preventing progress with diversity today that no one's talking about?
It's being talked about, but for me, it's gathering the diversity data we need to help inform where there are barriers we want to remove, and actions we can take, to create a more diverse, inclusive workforce. Compulsory disclosure of information would help, but in an ideal world people would feel the psychological safety to freely disclose their diversity information. Many colleagues still feel reticent to share information about a disability, their sexuality or other element of who they are. So, the psychological safety element and creating a culture where people can bring their whole selves to work is the key thing for SCC. Important issues are being talked in general, such as unconscious bias, the menopause, neurodiversity, generation gaps and LGBTQ+ issues, but it's about taking action and making those policy changes and walking the talk that matters.
What do you believe are the most effective policies and initiatives that companies can implement to promote diversity in their workforce?
First and foremost, talking to their people and learning from their lived experiences. I'm proud to lead our Diversity and Inclusion Working Group at SCC, which provides insight and ideas that we're taking on board. We've launched seven employee-led groups this year who will not only raise awareness and educate, but also act as sounding boards as as we develop our policies and initiatives to ensure they are inclusive. Developing recruitment policies, procedures and practices that remove unconscious bias, such as using blind CVs, can be really effective. Flexibility is key too. So policies that allow for people to work in ways that support a work-life balance are crucial to promoting diversity.
How much progress do you believe the industry has made in diversity since you started working in IT?
Some, but not enough. While I see more women in leadership roles within the industry, I still feel there's work to be done to see a truly diverse top table that reflects the communities we work in and the customers we provide products and services to. As I mentioned before, I think we're talking about issues more, which is great to see, but we need to keep the momentum going and take the action needed to see more positive change.
What should senior management teams be doing more of to help create a more inclusive industry for everyone?
They should be creating a cohesive, supportive culture and opportunities for people to grow. So, providing opportunities for people to get involved, share their views and ideas, and ensuring there are mentoring, coaching and support mechanisms in place across the business and opportunities for career progression. It's also important that leaders are visible and champion diversity in actions as well as words. For people to get involved, have their say, feel engaged and see that people can be mentored, challenged and empowered to be their best. It's about really listening to what their people and customers are saying and then acting on it. I think senior management teams should also avoid bringing people on board who are like them. We need more diversity of people, and diversity of thought, in our boardrooms.
How did you first get into the IT industry?
I started off as a receptionist and it's a stigma I had to fight for years - even being referred to as the 'ex receptionist' in a leadership meeting. As a single mother, I felt that I had to work even harder to show that I was capable and prove my worth. It made me really determined to succeed and to do what I can within the industry to support other women and hopefully be a role model for people from all walks of life and backgrounds.
What have been some of your experiences (both good and bad) with how the IT industry has historically approached diversity?
On the negative side, I've experienced misogyny and instances of a 'box-ticking' approach to diversity. But I've also watched the male mentorship of women grow. IT is still a male dominated industry, but the increased coaching of, and empowerment given to, women in the workplace over the years is something that I've seen and experienced and makes me proud of how far our industry has come.
Who have been your biggest role models in your professional life, and how have they helped you to succeed?
Two people stand out - both men - who supported me to believe in myself and my abilities. The biggest lesson I learned about leadership and management is that it's all about the people. I've been fortunate enough to have supportive people around me throughout my career and managed some amazing teams, so I think that the colleagues I've had around me, at all levels of the businesses I've worked in, have inspired and motivated me.
How can we better attract and retain diverse talent in the channel?
Through our recruitment practices, as mentioned, through offering flexibility, and by truly listening to colleagues from right across the business. That's why introducing our seven employee-led networks around D&I is such an important step in our journey to build a more diverse and inclusive culture and business.